Cincinnati Helicopter Lift Services

For Cincinnati, Ohio Construction and Heavy Lift Helicopter Solutions,
Call FairLifts at 1-800-318-8940 now!
Cincinnati Helicopter Lifts Done Right
Complete all of your heavy lift projects with the help of FairLifts. We offer full-service helicopter brokerage for any project that comes our way including heavy lifting, transportation, placement and emergency services as well as shipments and executive charters. No matter the size of the project, FairLifts can offer you the most aircraft and operator options to fit your budget. Fast and reliable response is our goal and with our vast assortment of partnering providers worldwide, we have the resources needed to arrange your helicopter solutions in Cincinnati and any of the surrounding cities of Ohio.
From construction to medical services and everything in between we have the experience and know-how within a huge array of industries serving the Cincinnati area. Professional FairLifts agents will walk you through the process of handling every detail in accordance with your specific requirements and goals. Simply let us know what you are looking for, what time to be there and we will find an operator who can handle the job with ease.
Large projects such as the placement of heavy pipeline components or the lifting of machinery or materials for construction requires a finesse that only an experienced service provider can handle. Orchestrating these types of projects can often be time-consuming as well as frustrating if you do not have the resources at hand to carry out the task, with FairLifts helicopter services, you will have all of the logistics planned out minus the headache of organizing them yourself. You focus on doing your job and we will handle the rest.
Heavy lift helicopters can be dispatched seven days a week!
Call FairLifts at 1-800-318-8940 now!
Cincinnati Helicopter Lifts
As a river city, Cincinnati has seen its share of helicopters. Bordered by the Licking and Ohio, the confluence, the largest city in Ohio sits on is an easy place to need aerial support and services. Helicopters can survey the rivers, carry loads over the rivers and even save those who decide to boat down the rivers and as the fastest growing city in the Midwest, there are many more opportunities for helicopters to assist residents and businesses. Helicopters in the city are so much more than a pass by over a Red's game, for instance, assisting G&E with heavy lifting or even placing an antenna atop the Procter & Gamble headquarters buildings in downtown, both jobs requiring the need of a helicopter lift. Also, with the many wooded areas in the metro centers, animal surveys are quite common in Cincy as well as field drying, because you know, having your baseball field rained out isn't any fun. Needless to say, no matter the project in Cincinnati you need assistance with, FairLifts is happy to answer the call.
Experts are standing by to get you a fast quote for your sling load job!
Call FairLifts at 1-800-318-8940 now!
Cincinnati Helicopter Lift Options
We can accommodate many requests and of course every job is as unique as every client. While we do offer assistance with general helicopter services, you can call us with any project you have even if you do not see it on this list. General services we can schedule for you in Cincinnati include, but are not limited to:
Construction Helicopter Assistance:
When it comes to large construction projects especially those in remote areas or heavily populated cities, sometimes it is much more convenient using a helicopter for the heavy lifting. Helicopters can lift thousands of pounds in materials, beams and more and can maneuver them within a tight space safely as opposed to traditional cranes.
Heavy Lifting Helicopter Solutions:
For the lifting of heavy objects such as downed trees, powerline poles and even HVAC units, helicopters can do the job with little to no extra help from ground crews. With a helicopters ability to hover for long periods of time, this makes it easy to take a large object, lift it into place and hold it there so that it can be secured.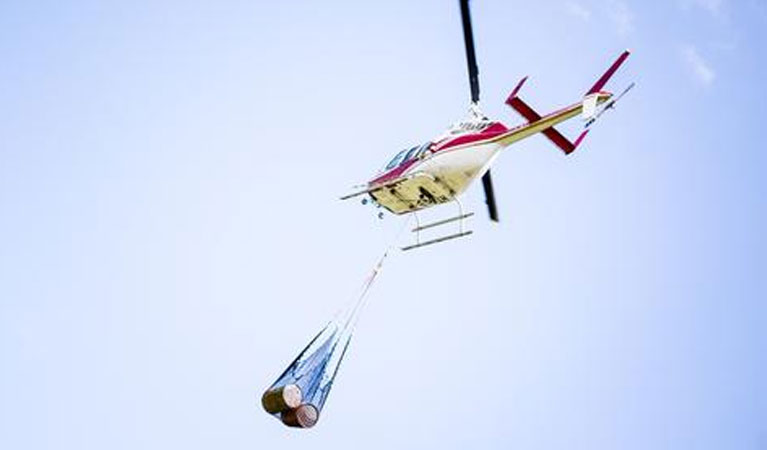 Freight/Cargo Helicopter Shipments:
You may not think of helicopters as a great way to ship heavy or oddly shaped cargo, but helicopters are faster to respond in delivery than most other options. They can pick up and move objects from A to B quickly within a small area and relocate items from remote areas that traditional shipment methods such as trucks, simply cannot do.
Emergency and Agricultural Services:
In an emergency, such as a natural disaster or for those working in the agricultural field, a last minute frost, helicopters are the most quick to respond. FairLifts can schedule a helicopter solution last minute for urgent rescues, delivery of much needed supplies or to assist in the defrost of crops and apply sprays in the event of a pest infestation.
FairLifts: Complete Helicopter Services for Cincinnati, Ohio
As well as these surrounding cities
Norwood, OH - Finneytown, OH - Reading, OH - Newport, KY - Fort Thomas, KY - Covington, KY - North College Hill, OH - Blue Ash, OH - Montgomery, OH - Sharonville, OH - White Oak, OH - Springdale, OH - Northbrook, OH - Forest Park, OH - Edgewood, KY
Contact FairLifts for Cincinnati Helicopter Lift Solutions
If you are ready to start the reservation process or just need some more information specific to a particular service, reach out and contact FairLifts through our customer support. Call 1-800-318-8940 today!
Call FairLifts at 1-800-318-8940 now!