Commonly Used Helicopters

Commonly Used Helicopters
Call FairLifts at 1-800-318-8940 now!
Commonly Used Helicopters By FairLifts
Every day, more contractors, utility companies, and project managers across North America are learning about the benefits that helicopters offer to construction projects and so much more. Before you submit your next bid or proposal, make sure to give the experts at Fair Lifts a call for a dedicated helicopter expert and a free quote that could change the way you work forever.
At Fair Lifts, we completely take the hassle out of your aerial crane, construction, utility, cargo, aerial survey, or aerial filming project. When you work with us, you get a dedicated expert that is available around the clock to handle everything from rigging, to security, to FAA flight plans, and even comprehensive insurance. No one else offers such a complete service for commercial helicopter support.
For questions regarding our most commonly used helicopters
Call FairLifts at 1-800-318-8940 now!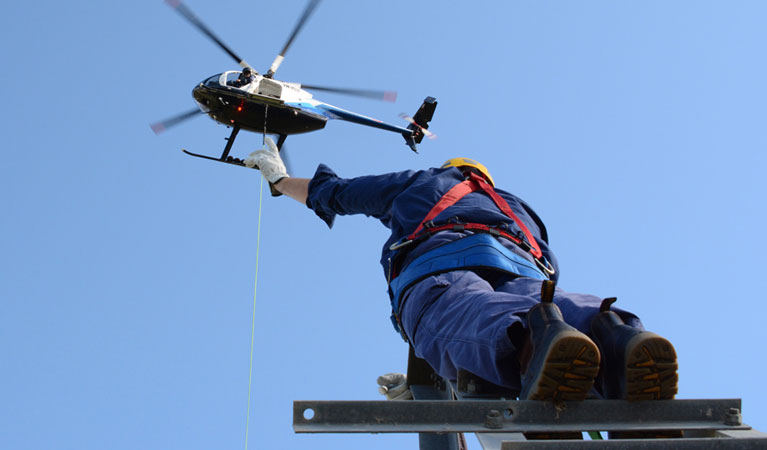 These commonly used helicopters may also be used in construction projects, oil and gas transportation, and heavy lifting jobs. These heavy duty helicopters are made to perform the tasks that ground equipment simply cannot do. They can even be used as sky cranes to install heavy equipment or work on pipelines.
The Sikorsky S61N is the most popular heavy duty helicopter due to its versatility. This nifty helicopter has demonstrated superior performance under many different circumstances including fire suppression, construction, disaster relief, power line repairs, gas and oil transportation, and more. This aircraft's reliability has made it a go-to helicopter for many different heavy lifting jobs.
---
An even more impressive helicopter is the Boeing CH-47D. This rotary aircraft giant is capable of carrying up to 26,000 pounds. With it's large fuel capacity of 1,028 gallons, the Boeing CH-47D can travel a distance of up to 390 nautical miles. This helicopter aircraft is mostly used in energy transport. Moving gas and oil loads from offshore drilling facilities is easy as cake to this flying monster.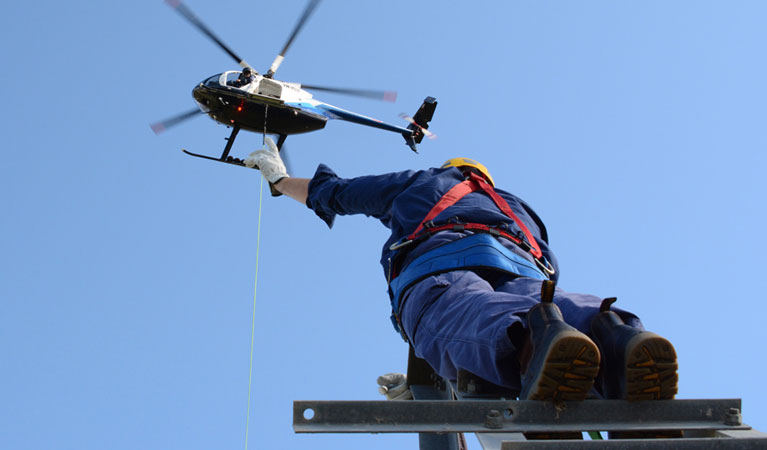 Often times, emergency response is needed at a scene immediately. The fastest way to get to a location for a natural disaster or medical evacuation is by helicopter. Our affiliate's helicopters are best in these cases because of their stability and versatility. A twin engine aircraft can go to all of the places that an airplane cannot. The Bell 205A-1++ can make it through rugged, mountainous terrain, making it perfect for rescue missions. With the capability of flying at higher altitudes and in poor weather conditions, this rescue helicopter has the best chance of getting to the person in distress.
For fighting wildfires, the United States Forest Service turns to the Bell 212HP for it's fire suppression needs. Equipped with a water bucket and the capacity to carry up to nine passengers, this rotary aircraft is efficient at putting a stop to out-of-control fires. The Airbus AS332 C1e Super Puma is commonly used in emergency situations and for medical evacuation. This commonly used helicopter can be equipped as an air ambulance and can carry up to 17 passengers. Staying the air for well over three hours, this helicopter can transport the person in distress to the nearest hospital facility for treatment.
During a crisis situation, first responders and rescue teams are essential to ensuring that the people in need make it out alive. Rescuers work tirelessly to help control wildfires, respond to medical emergencies, and locate missing persons. With the help of modern technology and amazing helicopters, these teams are fully capable of responding to emergency situations in a timely manner.
speak with one of our representatives today
Call FairLifts at 1-800-318-8940 now!
If you have questions about helicopter charter services, please do not hesitate to give our team of specialists a call today. We are available to speak with you every day of the week and can answer any additional that you may have regarding our partner's most commonly used helicopters and any other air lift services that you may require.
Call FairLifts at 1-800-318-8940 now!