Alabama Heavy Lift Helicopter Services
For Precision Placement Or Installation Of Heavy Equipment And Structures

Alabama Heavy Lift Helicopter Services

For Precision Placement Or Installation Of Heavy Equipment And Structures
Reserve heavy-lift helicopter support for your construction or utility installation project in Alabama
Call FairLifts at 1-800-318-8940 now!
Heavy Lifting Helicopter Support for Alabama's Utility and Construction Support Industries
FairLifts is the premier reservations agent in securing external load, long line helicopters for utility, construction, and precision placement projects throughout Alabama. Through a globalized network of industry providers, experienced heavy lift pilots and crews can accurately remove or install HVAC units, power line poles, antennas, and convey large construction equipment safely and effectively. FairLifts agents make use of their expertise to source proficient operators to satisfy your project's objectives. Our representatives coordinate your lift from start to completion, advise your crew regarding safety protocols and attend to any complexities that may arise.
More and more utility companies and contractors in Alabama are taking advantage of the numerous benefits heavy lift helicopters deliver. Especially with respect to HVAC installations which are not only typically time-consuming when facilitated using traditional cranes but can additionally be dangerous. FairLifts, alongside local vendors and operators, will ensure your project's completion while maintaining an unprecedented degree of safety for your crew, materials, and hardware.
Helicopters are uniquely designed as the quintessential means of support in the installation of heavy or outsized ventilation and air conditioning units onto rooftops. Their precision capability in conjunction with the skill set of local operator's pilots and crews make them especially adept at installing commercial HVAC units atop Alabama's skyscrapers and high rises.
Integrating helicopters in the precision placement of diverters, RTUs and HVAC accouterments will result in shaving hours and therefore dollars off of a project's overall budget. What had typically taken a ground crew using a terrestrial crane a week to complete, can, via helicopter, be finished in under a few hours.
Learn more about the array of heavy lift helicopters we can deliver access to for the implementation of your industrial applications
Call FairLifts at 1-800-318-8940 now!
Some of the more popular include the following:
When it comes to heavy lifting operations, all helicopter aircraft are not created equal. Much like for the over the road trucking industry, all trucks are not. FairLifts via an extensive fleet of single and twin-engined aircraft belonging to a number of proficient operators can deliver access to a range of heavy-lift capable helicopters, ensuring your project's objectives can be carried out according to its particular specifications.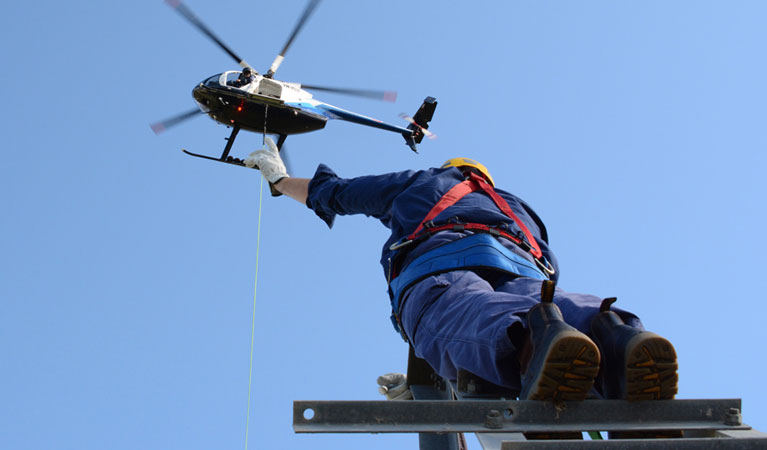 The Columbia CH-47D

This model is typically used strictly in external load ops for cargo transportation, firefighting operations with an external water bucket, firefighting operations with internal water tank, and infrastructure support. Max gross Weight is 50,000 lbs, Max Hook weight is 26,000 lbs and range and cruise are 360 nm, and 130 knots, respectively.
The Columbia Model 234 Chinook

Uses include logistical transportation, cargo transportation (internal and external), firefighting, defense support, heli-logging, oil and gas exploration, and infrastructure support. Max gross weight is 51,000 lbs, Max external load is 28,000lbs with a cruise speed of 120 knots and a range of 560 nm.
The Sikorsky S-64 Skycrane

Utilized largely for the following applications fire suppression, civil protection, heavy lift construction, and timber harvesting. Max take-off weight (MTOW) is 42,000 lbs. The range is 200 nm wile cruise speed is 91 knots.
The Bell 205A-1 ++

A single-engine helicopter used in missions in remote or impassable areas and areas of high altitude and high temperature. It is ideal for heavy lifting, firefighting and disaster relief. Max takeoff weight (MTOW) is 10,000 lbs, the range is 300 nm, and the cruise speed is 111 knots.
The newly designed Kaman K-1200 Kmax

Tiny but a heavy hitter, used in firefighting, disaster relief, in utility installations like transmission line construction and utility pole installation, and as an aerial crane. Max external load 6.000 lbs, Max Cruise speed is 100 knots.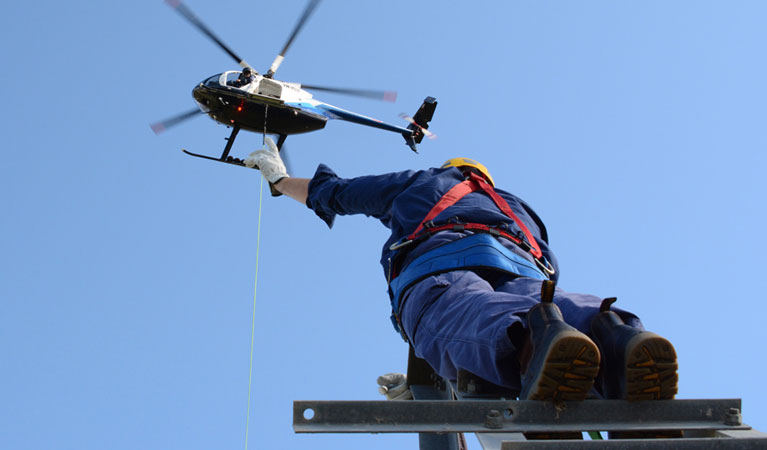 Heavy Lift Helicopters have Improved Industrial Applications for Alabama
In Alabama especially, heavy-lift helicopters have improved the efficiency of a number of industrial applications. They are more maneuverable than terrestrial cranes for construction and development, therefore are key in the precision placement of signage and utility installations in tightly packed metropolitan areas. They have the power to convey in a single lift thousands of pounds of materials via long line and external load capabilities while comfortably transporting a workforce of twenty or more people. They are additionally the consummate resource for Alabama's support industry.
It's common knowledge that the gulf coast is a hotbed for hurricane action. As recently as October 10th, 2018 US meteorologists have forecasted Hurricane Michael making landfall placing the majority of Alabama's coastal cities on alert for storm surges, flooding, and high winds. Heavy lift helicopters are ideal in the application of rescue and retrieval because they can easily achieve access to remote areas or those cut off by flooding, can effectively and swiftly deliver drinking water and emergency supplies and aid in the rehabilitation efforts following natural disasters.
Aerial installation of towers and antennas is the more cost-effective option when compared to conventional crane usage. Especially in areas of Alabama that may possess less than ideal terrain, may be remote or are environmentally protected where in order to construct towers expensive roadways may need to be installed otherwise. Additionally, ground cranes often don't have sufficient boom to adequately reach the tops of towers. Utilizing helicopters in setting tower sections can significantly reduce or eliminate setup and tear down costs of traditional cranes.
The service most often requested is in the placement of HVAC units, RTUs and adapter curves to the tops of Alabama's high rise buildings. Aircranes have proven to be more effective than ground cranes in remote locations or in areas possessing rugged terrain or destinations that have little or no infrastructure.
---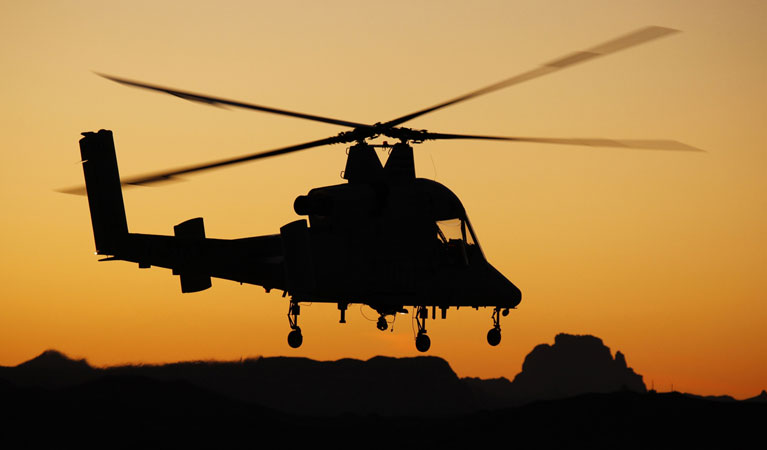 Advertising sign placement
Access to effective advertising strategies and the platform from which to showcase your brand is crucial for any corporation or industry in Alabama. Helicopters have proven an indispensable resource in helping to achieve maximum exposure via the precision placement of company names, logos, and banners and are often markedly more economical than using land-based cranes in the installation of billboards and signage. Not only can helicopters achieve access to rooftops of skyscrapers and high rises, but they can also sufficiently maneuver so as to accurately place signs without causing damage to surrounding structures. In metropolitan areas of Alabama that may be high profile for traffic congestion, helicopters may, at times, mitigate the need for detours and street closures.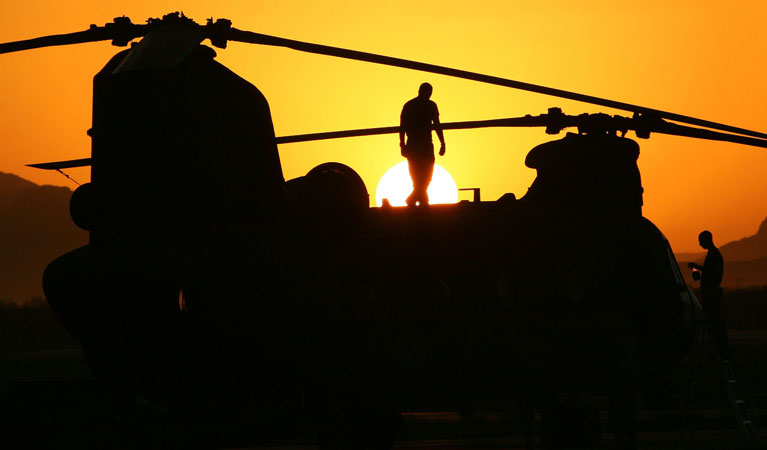 Heavy lift helicopters are ideal in the precision placement of objects, signage, in the movement of heavy or outsized equipment and in the transport of materials for construction and development. Often heavy lift operations require the use of specialty helicopters called air cranes as a means of delivering supplies to high rise buildings, in hard to reach locations and in the installation of towers.
---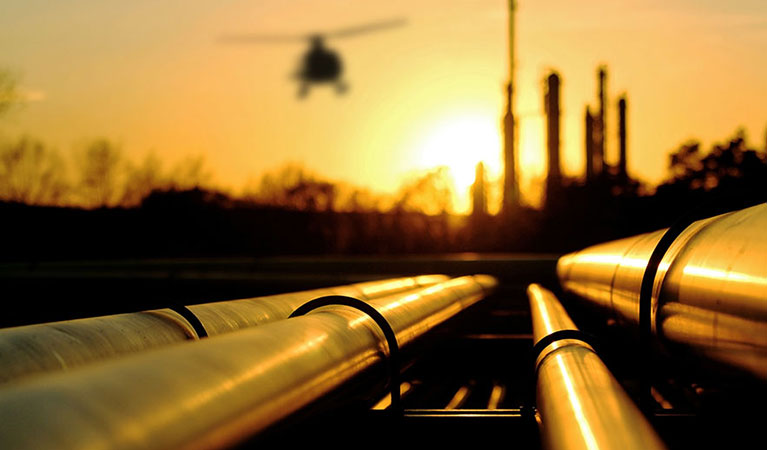 Aerial support for construction in Alabama is a superlative alternative to employing the use of OTR vehicles in the delivery of construction materials, tower sections, scaffolding, hardware and in the transport of construction vehicles. Not only are helicopters more timely in delivering equipment and accouterments, but they are also significantly less impactful to environments. Additional advantages in utilizing helicopters in industrial cargo deliveries include no disruption to traffic flow on busy thoroughfares, they can reach highly elevated rooftops, remote or offshore construction sites, rigs and installations and are a more secure option, reducing the risk of equipment and tool theft.
Reserve heavy lift support for installation or removal of HVAC in Alabama
Call FairLifts at 1-800-318-8940 now!
FairLifts Specializes in Heavy Lift Logistics
Agents are available to consult with you about heavy lift services in Alabama. Get complimentary price quotes, discuss details specific to service requests or reserve helicopter support for heavy lift helicopter  operations when you call FairLifts today. Reaching out is simple. Complete the convenient contact form on our website and agents will respond within less than 24 hours or call to speak with qualified agents now.
Call FairLifts at 1-800-318-8940 now!
We offer heavy lift services in the following cites and more in Alabama:
Albertville - Athens - Auburn - Birmingham - Decatur - Dothan - Fairhope - Florence - Gadsden - Hoover - Huntsville - Jasper - Madison - Mobile - Montgomery - Northport - Opelika - Phenix City