Connecticut Heavy Lift Helicopter Services
For Precision Placement Or Installation Of Heavy Equipment And Structures

Connecticut Heavy Lift Helicopter Services

For Precision Placement Or Installation Of Heavy Equipment And Structures
For comprehensive helicopter heavy-lift services in Connecticut
Call FairLifts at 1-800-318-8940 now!
FairLifts Rises to the Challenge Anywhere in Connecticut
Helicopters are among the most versatile machines on Earth and play an important role in the mining, agricultural, industrial, utilities, telecoms, and construction industries of Connecticut.
From day-to-day tasks like HVAC installations to emergency evacuations or firefighting, helicopters fit the bill across a wide range of applications. When coupled with experienced, skilled pilots, they are the most efficient heavy lifting tools around.
Whether the task at hand is big or small, routine or extreme, you'll find a pilot, crew, and helicopter team that suits your heavy-lift requirements statewide.
For all your heavy-lift needs in Connecticut call for a helicopter
Call FairLifts at 1-800-318-8940 now!
Connecticut's Finest Flying Machines at Your Service
FairLifts has access to a range of the world's best heavy-lift helicopters, including:
Sikorsky - With a maximum load capacity of well over 4500 lbs, Sikorsky helicopters are perfect partners for heavy-lift tasks across all industries, as well as relief operations during natural disasters.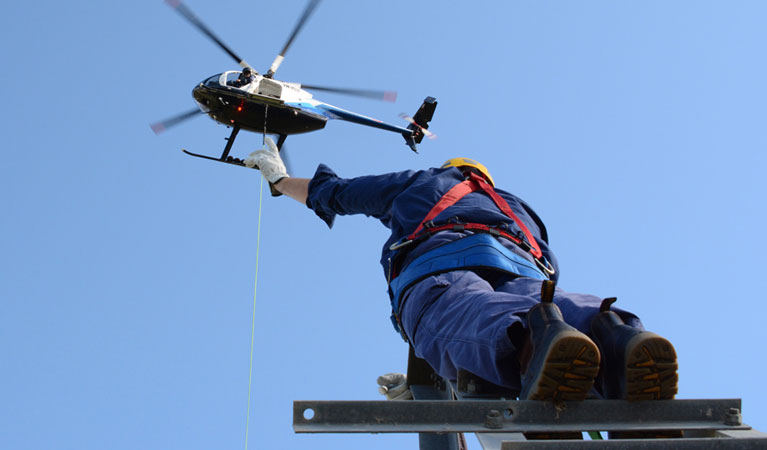 Bell

The Bell 214-B is the world's most powerful single-engine helicopter and plays an important role in construction, disaster relief, salvage missions, and fire-fighting.
Huey

From the same stable as the Bell machines, Huey helicopters are most commonly used for medevac applications, personnel transport, and equipment lifts in remote, hot conditions.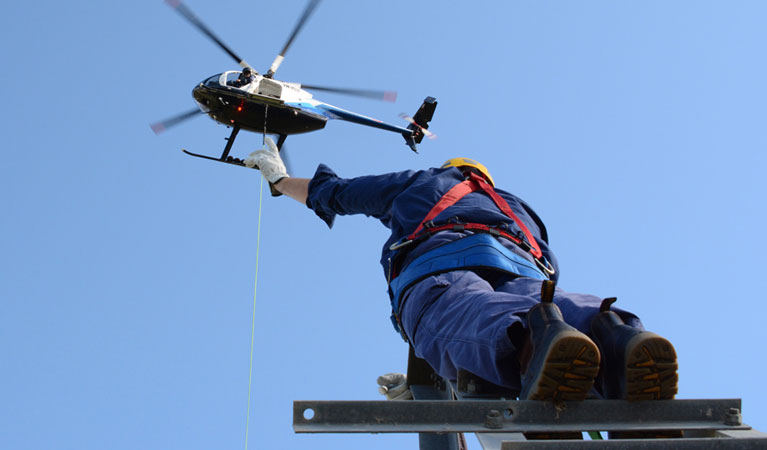 Helicopters Meet All Your Heavy-Lift Needs in Connecticut
Helicopters are the most efficient and cost-effective way to work in rugged, swampy terrain or over the ocean.
Unlike fixed-wing aircraft, helicopters can move directly upward as well as forward, backward and sideways, as well as hover in one spot, all while lifting enormous weights. This makes them the perfect solution when space is tight, the terrain is difficult, or time is limited.
When you hire a helicopter for your heavy-lift tasks in Connecticut, you will receive a detailed consultation about the most effective way to achieve your aims. You will also have access to experienced pilots and crew as well as an on board mechanic to ensure that your job is completed on time and safely.
FairLifts' partnerships with a host of reputable helicopter service providers and pilots mean we can tailor-make a range of services to suit you anywhere in Connecticut.
Thanks to their versatility and precision, helicopter air-cranes are often significantly more effective than land-cranes. Helicopter airlifts have an excellent safety record and there are no set-up and take-down costs.
At high elevations or in a soft and swampy environment, helicopters are the only way to erect antennae and communications towers.
---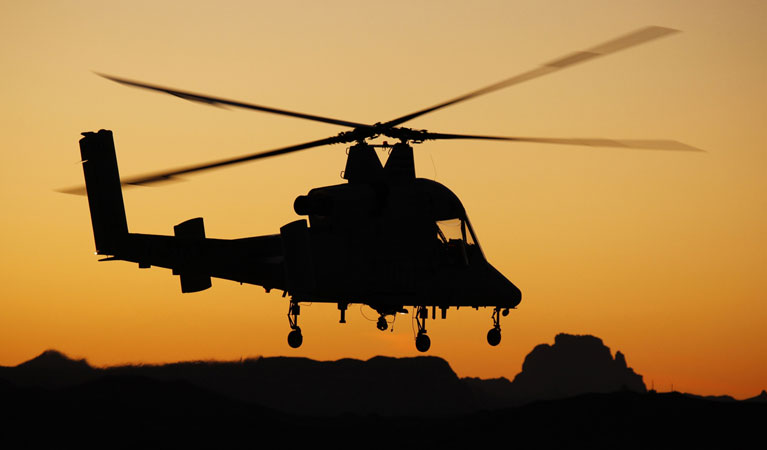 Advertising sign placement
If you are installing a billboard on top of a building or alongside a busy road, it can be impossible to make use of a land-crane due to traffic laws and restrictions. Helicopters can get in and out quickly with minimal disturbance to the surrounding infrastructure in built-up areas.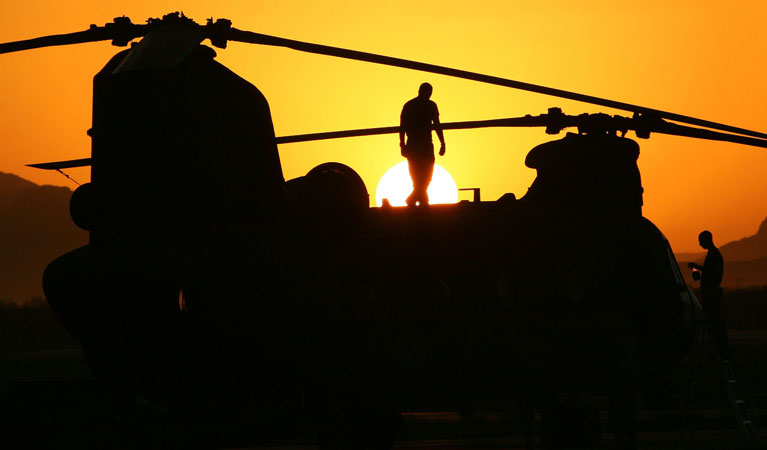 The complex maneuverability and power of heavy-lift helicopters are used for a wide range of applications.
They are highly effective where precision mobility, as well as heavy-lift capacity, is required such as the placement of heavy HVAC units. Although new areas for helicopter assistance are constantly being discovered, these versatile machines are most often used for lifting heavy construction materials and equipment to remote sites, for logging operations, and for oil rig and pipeline construction.
---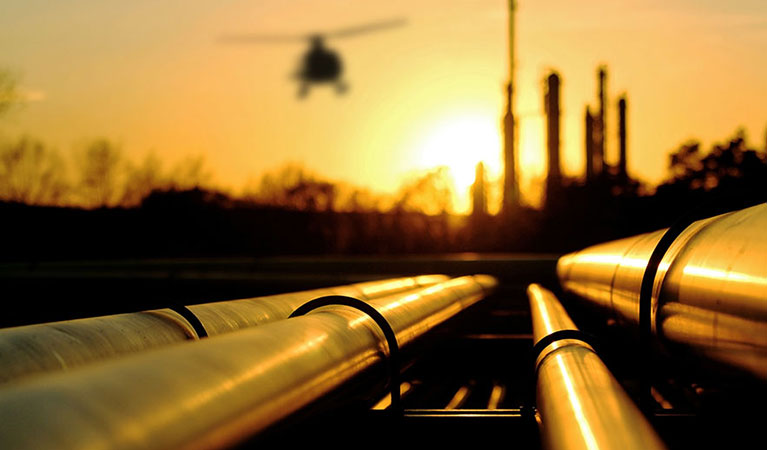 Construction and Delivery
From transporting heavy structural elements to delivering provisions and personnel to remote areas, or pouring concrete from above, helicopters have a huge range of applications across the construction industry. In most cases, helicopters provide a safer, cheaper, faster and more accurate alternative to overland machinery.
Book a heavy-lift helicopter service for all those big jobs in Connecticut
Call FairLifts at 1-800-318-8940 now!
FairLifts Specializes in Heavy Lift Logistics
Are you still wondering whether a heavy-lift helicopter could be the answer to your logistical problems in Connecticut? Get in touch with FairLifts via our email contact form or call us to discuss your unique needs.
Call FairLifts at 1-800-318-8940 now!
We offer heavy lift services in the following cites and more in Connecticut:
Bridgeport - Bristol - Danbury - East Hartford - Fairfield - Greenwich - Hamden - Hartford - Manchester - Meriden - Middletown - Milford - New Britain - New Haven - Norwalk - Stamford - Stratford - Waterbury - West Hartford - West Haven