Naples Helicopter Lift Services

The Best Choice in The Gulf: Naples Helicopter Lift Solutions
Call FairLifts at 1-800-318-8940 now!
Comprehensive Naples Helicopter Lift Solutions
FairLifts works with a network of affiliates to arrange helicopter lift solutions for companies, agencies, and individuals in Naples, Florida. Its catalog of services includes heavy-lift helicopters, aerial cranes, pipeline inspections, and executive charters. Our customer service agents are on hand to assist you with all your helicopter lift needs. FairLifts, a leading reservations specialist of superior helicopter lift solutions, provides service for business charters, game day shuttles, and private tours, as well as heavy lift, freight, emergency and agricultural transport. A personal helicopter lift agent is available now to find a solution to your business or personal demands.
Get a fast quote for a Naples helicopter lift today...
Call FairLifts at 1-800-318-8940 now!
Naples Helicopter Lift Solutions On the Gulf of Mexico
Naples, Florida, one of the wealthiest cities in the United States, is a tourism hub also noted for its real estate development and agriculture industries. Given its proximity to the Everglades and Ten Thousand Islands, Naples is also popular with ecotourists. The city has a strong information management and telecommunications industry with companies such as Alavista Solutions, Beasley Broadcast Group, and ASG Software Solutions based in the city. The city is also known for its many small non-profit organizations, which are supported by the area's wealthy citizens. The surrounding metro area is home to Fortune 1000 company Health Management Associates and technology company NewsBank. FairLifts reserves a number of helicopter lift solutions for Naples, including services for the manufacturing, construction and agricultural industry, as well as the many local tour and sightseeing companies.
Request more information regarding helicopter lift solutions in Naples...
Call FairLifts at 1-800-318-8940 now!
FairLifts Helicopter Lift Solutions for Naples
FairLifts network of affiliate operators provide numerous helicopter lift solutions for companies in Naples, including heavy lifting, freight and cargo transport, ecotourism tours, emergency medical services, and agricultural or fishing projects.
Other Solutions in Naples and Southern Florida:
Construction Helicopter Solutions
Local operators provide all-inclusive construction solutions, such heavy lifting, air crane services, aerial oil and gas assistance, freight and cargo transport, and delivery to construction sites. Helicopter lifts assist the real estate development industry with the transport of machinery, staff and concrete facilitations to elevated installations, as well as girders or large stone structures for large construction projects.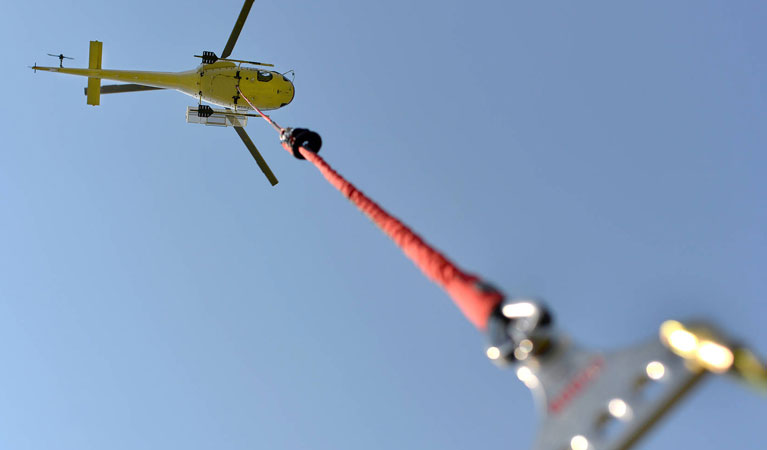 Heavy lift helicopter applications provide comprehensive air crane support solutions to industrial companies, an affordable and efficient alternative to ground cranes. Heavy lift helicopters can transport oversized items to inaccessible areas, enabling companies to meet deadlines and cut costs.
Freight and Sensitive Materials
Helicopter transport offers safe and secure delivery of highly sensitive materials, such as cargo, documents and fragile freights, ensuring their confidentiality and integrity. Qualified FAA-certified pilots guarantee the safety and security of cargo for companies who prioritize discretion and expertise.
Emergency Heliopter Solutions
Reserve practically immediate helicopter assist medical attention to patients in need of urgent care. Affiliates work with a fleet of helicopters fitted with life-saving equipment, medication, and trained staff to ensure assistance to patients in emergency situations.
FairLifts: Complete Helicopter Services for Naples, Florida
We serve Naples, as well as surrounding cities in Southern Florida:
Golden Gate, FL - Fort Myers Beach, FL - Cape Coral, FL - Cypress Lake, FL - Fort Myers, FL - Bonita Springs, FL - Iona, FL - Lehigh Acres, FL - Marco Island, FL - Villas, FL - San Carlos Park, FL - Immokalee, FL - Boca Grande, FL
Contact FairLifts Helicopter Services in Naples, Florida
FairLifts expert agents are available to assist you with scheduling your helicopter lift, as well as to guide you through the booking process and answer any questions you might have. A network of affiliates offer a catalog of services that includes industrial, agricultural, medical and executive helicopter solutions. Call 1-800-318-8940 for more information about helicopter lifts in Naples, or fill in the form below, and one of our agents will contact you within 24 hours.
Call FairLifts at 1-800-318-8940 now!