Helicopter Support for Pipeline Inspections and Surveys in Alaska
Inspections - Surveys - LIDAR - FODAR - GIS - Mapping - Patrols

Helicopter Support for Pipeline Inspections and Surveys in Alaska

Inspections - Surveys - LIDAR - FODAR - GIS - Mapping - Patrols
Need an aerial Alaskan pipeline inspection.
Call FairLifts at 1-800-318-8940 now!
Alaska pipeline inspections with FairLifts
Using the latest technology such as LIDAR and GIS, FairLifts can set up a helicopter pilot to perform Alaska pipeline inspections. We will arrange the right crew and only the best pilots to help with any oil or gas production in the state. Services include shipping cargo, transporting crew members, detecting leaks in pipes and implementing emergency response.
FairLifts can ensure you meet federal pipeline survey requirements in order to avoid the stiff fines that can be imposed. No matter what you need, we can help.

Alaska's Rich History in Oil and Gas
According to the Alaska Oil and Gas Association, the oil and gas industry make up about one third of the jobs in Alaska. Since 1959, Alaska has earned $157 billion from oil (with inflation calculated into this figure). A total of 17 billion barrels of oil and 13 billion cubic feet of natural gas have been produced in the state.
In Alaska's water there is an estimated 30 percent of the United States recoverable offshore resources. Helicopter services through FairLifts can help with any oil or gas operation.
Get only the best aerial pipeline inspection in Alaska.
Call FairLifts at 1-800-318-8940 now!
LIDAR and GIS can help you create an accurate Alaska pipeline inspections. These technologies provide precise data when inspecting pipelines. LIDAR creates 3-D images of terrain and when used from a helicopter can provide a timely surveillance which can prove to be important when meeting the strict standards of the Pipeline and Hazardous Materials Safety Administration (PHMSA). Heavy fines can be imposed when a party fails to provide data on their pipelines.
Services FairLifts can arrange include inspection of pipelines, pipeline cargo shipments, leak location, or the transportation of any crew.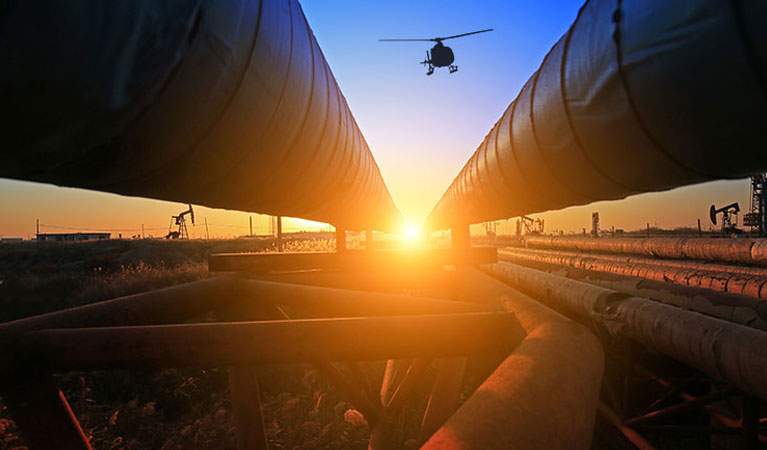 Pipeline inspections and surveys
Regular pipeline inspections are important for any oil or gas operation. A helicopter can use the technology previously mentioned to provide these aerial pipeline inspections. The advantage of using a helicopter is that it can see better from above and that it is quicker than a regular vehicle.
---
A helicopter can handle a large cargo supply due to its ability to lift insanely heavy items. A helicopter has the ability to deliver cargo anywhere you need in Alaska when working on pipelines. We can work to bring what you need to you quickly and safely.
Emergency Response and Leak Location
Pipeline leaks are a big deal because they cost you money and have the potential to hurt the surrounding environment. Aerial pipeline survey can aid in detecting these leaks quicker and can respond accordingly.
---
Transporting a crew can take time and be an inconvenience. Helicopters offer the advantage of speed when transporting necessary personnel to any location. A helicopter can bring people to more precise location better than a ground method or even a plane could.
Get the ball rolling for an aerial pipeline survey.
Call FairLifts at 1-800-318-8940 now!
FairLifts Will Handle Your Alaskan Pipeline Needs
If you are looking to help inspecting pipelines, do not hesitate to call FairLifts. Our experts can give you the advantage by arranging aerial line surveillance. Many of the services are completely customizable to your needs and are available throughout the entire state, including Alaska pipeline inspections.
If you have any questions, do not hesitate to contact us. We can answer them. We can also provide a quote on services we arrange. Members from our team are standing by 24/7 to assist you. Get started today.