Helicopter Support for Pipeline Inspections and Surveys in Hawaii
Inspections - Surveys - LIDAR - FODAR - GIS - Mapping - Patrols

Helicopter Support for Pipeline Inspections and Surveys in Hawaii

Inspections - Surveys - LIDAR - FODAR - GIS - Mapping - Patrols
For dependable Hawaii pipeline inspections today
Call FairLifts at 1-800-318-8940 now!
Upgrade Hawaii pipeline inspections exclusively by helicopter
Take advantage of a brand uniquely qualified to transform your Hawaii Pipeline Inspections. Welcome to Hawaii, a state uniquely qualified for effective pipeline inspections through the air. Dedicated helicopter providers regularly take to Hawaiian skies, exacting reliable operations that help to scale your ventures. Partners in helicopter efficiency consist of trained pilots and helicopter flight crews, ensuring the lasting quality your business deserves.
Only the industry's finest is cleared for pipeline inspection flight. Your pipeline procedures remain in the hands of qualified sources who can effectively increase your output without compromising resource safety.

Pipeline inspections in balmy Hawaii
Hawaii proves well conducive to pipeline inspections by helicopter. Sunny skies and climatically pleasant weather make for excellent flying conditions, perfect for the complete extent of your pipeline operations. Hawaii islands reach across more than 1,500 miles of the Pacific Ocean, with pipeline networks throughout. With independent crude oil refineries in both Honolulu and Oahu, pipelines inspections remain in high demand. As one of two states that produces its own synthetic natural gas, Hawaii experienced a heightened need for secure pipeline operations. No matter your on-shore or offshore needs, helicopter deliver on time, every time.
Pipeline solutions deserve an aerial solution
Call FairLifts at 1-800-318-8940 now!
Diversified, helicopter-facilitated pipeline inspections in Hawaii
No matter the individualized pipeline inspection package you need in order to transform your operations, a dedicated helicopter provider can outfit your operations with a chopper in no time. Regardless of your budget or preferences, there's bound to be a pipeline operation offer uniquely suited to your own interests. From pipeline inspections and surveys to emergency response packages and advanced leak location assistance, you'll find a chopper on-hand whenever you need it, especially when the situation proves an especially critical one. No matter the challenge, you want a helicopter answering your call. Helicopters lend safer solutions in less time.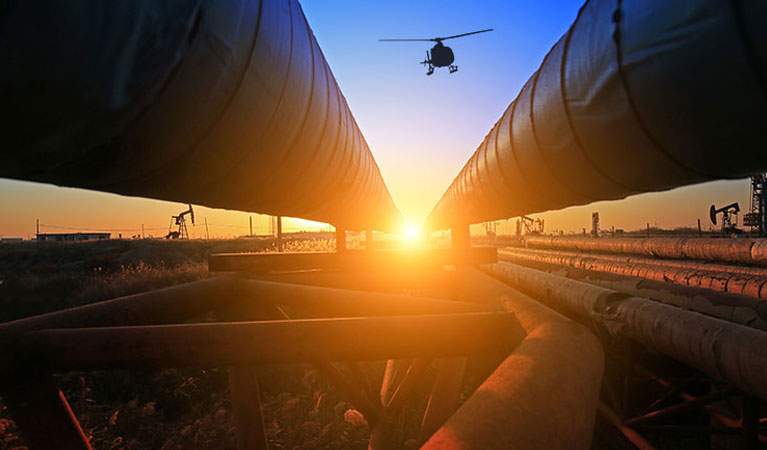 Pipeline inspections and surveys
Provide your pipeline operations team with a holistic perspective of the site, with a pipeline inspection and aerial survey uniquely provided by helicopter. From the air, pipeline surveys and inspections are completed efficiently and effectively, accounting for each and every item no matter the length of your respective audit process.
---
Transport cargo shipments easily from one destination to the next, a service exclusively provided through the Hawaiian airspace. Helicopter are unique in their ability to transport cargo of virtually any size or weight, even if transportation measures prove inefficient or laborious. Pipeline cargo shipments are in good hands by helicopter.
Emergency Response and Leak Location
When time is of the essence, emergency relief and leak location assistance alike are provided first by helicopter. You can minimize damage and maximize your productivity despite the circumstances, with the vertical element that a chopper brings. Local leaks quickly without an invasive approach, thanks to a professional helicopter provider.
---
Move individuals around the pipeline site quickly and securely, when you allow your transportation method to take to Hawaiian skies. Crews are moved faster than ever before, and in larger quantities, with the freedom that a chopper allows. Crew transport allows you to place work exactly where you need it.
Satisfy pipeline needs from above
Call FairLifts at 1-800-318-8940 now!
Expedite your pipeline ventures by helicopter today
It's time your venture knew the benefit of expedited pipeline inspection services. Helicopters offer Hawaii Pipeline Inspections, the difference between stagnant operations and optimized operations. Call one of our dedicated customer service representatives, for an answer to all of your remaining questions, and to begin booking a pipeline inspections package! Customize helicopter-assisted pipeline inspections to your exact needs.