Helicopter Support for Pipeline Inspections and Surveys in Idaho
Inspections - Surveys - LIDAR - FODAR - GIS - Mapping - Patrols

Helicopter Support for Pipeline Inspections and Surveys in Idaho

Inspections - Surveys - LIDAR - FODAR - GIS - Mapping - Patrols
Expedite pipeline needs by helicopter in Idaho
Call FairLifts at 1-800-318-8940 now!
Welcome to optimized pipeline operations, airborne
Drive your pipeline aspirations airborne, courtesy of a wide variety of pipeline inspection packages in Idaho. In an age of virtually unprecedented corporate accomplishment, ensure that your business ventures reach the top and stay there. Welcome to the sustainable advantage, afforded to those individuals who take easy advantage of pipeline operations by helicopter. No matter your location or required flight duration, a dedicated helicopter pilot can make short work of any pipeline inspection requirement. It's time that you discovered the newest cutting-edge product off the pipeline inspection assembly line: simple, helicopter-facilitated operations in Idaho.

Idaho Pipeline inspections, for optimized output
Given Idaho's prominence when it comes to verified pipeline networks, you're going to want to take advantage of the state's superior solution. A solution for inspections by helicopter can put you at the forefront of Idaho's production.
With more than 2,400 total miles of petroleum product pipelines in Idaho, there's a widespread need for efficient inspection solutions. Once every 7.3 years, corrosion was known to cripple at least one pipeline network in Idaho. Now, you can catch the problems before they become serious, with the proactive nature that a helicopter brings to your workforce.
Idaho knows expedient pipeline solutions
Call FairLifts at 1-800-318-8940 now!
A diversified portfolio of dependable pipeline inspection solutions by helicopter
Welcome to the affordable solution for pipeline inspections that the industry depends upon. Pipeline inspections are safely optimized from the skies, as dedicated helicopter pilots regularly take to the skies, for the immediate benefit of all your pipeline procedures. No matter what you're looking for, there's a solution waiting to enhance your current productivity.
Personalize your pipeline inspection package, to address your situation on an individual basis, while backed by helicopter support. With a helicopter waiting to drive efficiency skyward, you can't lose when it comes to Idaho pipeline inspections.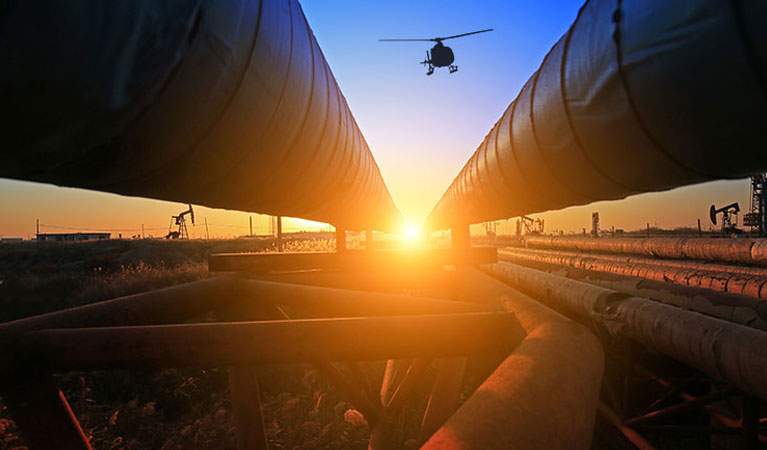 Pipeline inspections and surveys
Perform both inspections and surveys from high above, with the unrivaled output exclusively provided by a high-performing chopper. Survey your property in record time, with the holistic perspective that is provided when you get some distance from the ground. Helicopters can even hover over areas of particular interest to you.
---
Now it's easier than ever to move cargo from one destination to the next, even from one pipeline network to another, with the help of a helicopter. Helicopter providers can make even the most challenging cargo transportation seem routine, when you leverage the vertical element against your cargo transportation needs.
Emergency Response and Leak Location
Address emergencies and leaks in record time, when you can have a helicopter on the scene in no time. When time is absolutely of the essence, it's time to put your site in the hands of a well-equipped helicopter, for expedient evacuations, emergency logistics and more, in just second
---
It's easier than ever to transport crew members from one pipeline location to the next, when you untether your transportation from the ground. Helicopters can take especially large numbers of crew members at a single time from one point to the next, especially when it comes to short-distance workforce movement.
Employ superior pipeline services by helicopter in Idaho
Call FairLifts at 1-800-318-8940 now!
Connect with Idaho's leader in helicopter support for aerial pipeline inspections, surveys and more...
It's time to put world-class pipeline inspection solutions to work for you. Whether you enjoy the privilege of corporate or personal ventures, when it comes to pipelines you know that a helicopter can get the job done in a fraction of the traditional time. Reach out today to one of our dedicated customer service representatives, to discover all of the benefits that come with a helicopter-facilitated pipeline solutions portfolio. Our customer service agents are available every hour of every day to take your call, and can address any remaining questions. Or, you can submit an online contact form!

We work hard to provide helicopter solutions for petroleum, natural gas, and other companies with pipelines near all of these Idaho municipalities:
American Falls - Arco - Blackfoot - Boise - Bonners Ferry - Burley - Caldwell - Cascade - Challis - Coeur d'Alene - Council - Driggs - Dubois - Emmett - Fairfield - Gooding - Grangeville - Hailey - Idaho City - Idaho Falls - Jerome - Lewiston - Malad City - Moscow - Mountain Home - Murphy - Nezperce - Orofino - Paris - Payette - Pocatello - Preston - Rexburg - Rigby - Rupert - Saint Anthony - Salmon - Sandpoint - Shoshone - Soda Springs - St. Maries - Twin Falls - Wallace - Weiser