Helicopter Support for Pipeline Inspections and Surveys in Kentucky
Inspections - Surveys - LIDAR - FODAR - GIS - Mapping - Patrols

Helicopter Support for Pipeline Inspections and Surveys in Kentucky

Inspections - Surveys - LIDAR - FODAR - GIS - Mapping - Patrols
State-of-the-Art Airborne Remote Data Capture and Digital Imagery Technology.
Call FairLifts at 1-800-318-8940 now!
Discover a more effective pipeline solution in Kentucky
It's time that you discovered what so many pipeline operators in Kentucky already know: there isn't a more expedient pipeline inspections in Kentucky than what dedicated helicopter pilots can bring to the table. Welcome to the streamlined pipeline solution, courtesy of a wide variety of helicopter providers that accomplish your site surveys, lifting needs, cargo and personnel movement and more.
Professional helicopter pilots routinely make quick work of your pipeline endeavors, allowing you to focus on the daily aspects of your ventures. Upgrade your output, with helicopter-facilitated pipeline procedures in Kentucky.

How Arizona Benefits from Helicopter Support in Pipeline Leak Detection
With the unique combination of pipeline prevalence and optimal outdoor flight conditions for large portions of the year, Kentucky proves uniquely conducive to helicopter solutions. No matter the extent of your pipeline inspections in the Bluegrass State, a chopper can render any challenge an opportunity.
Pipeline frequency alone in Kentucky requires a better operations solution. Characterized by more than 3,800 miles of petroleum pipelines, the network stretches across wide portions of the state. Deliver efficient pipeline inspection solutions to your personal or corporate pipeline ventures in Kentucky, with helicopter-facilitated services that prove both dependable and expedient.
Coordinate pipeline patrol services or conduct aerial line surveillance affordably.
Call FairLifts at 1-800-318-8940 now!
Employ a wide variety of pipeline inspection services in Kentucky
No matter the extent of your budget, or your individual preferences or needs when it comes to your individualized pipeline network, there promises to exist a service package ideally suited for your situation. You can even personalize a package, specific to your own endeavors. Put solutions like pipeline cargo shipments and inspections to work in Kentucky. You can even employ emergency response assistance from the skies, with a helicopter that can arrive on the scene in a fraction of the traditional time.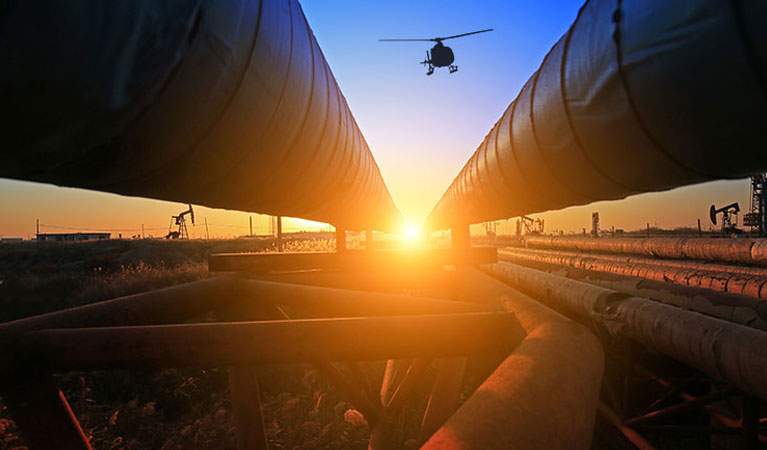 Pipeline inspections and surveys
Perform both pipeline inspections and surveys from high above, with the unique capacity of a helicopter to survey the entire network of pipelines holistically. Provide yourself with a unique perspective above the ground, for streamlined pipeline inspections and surveys you can count on, whenever you need them most.
---
Discover an ease of transportation from one location to another, even from one pipeline to another, with quick pipeline cargo shipment services provided exclusively by helicopter. Cargo shipments are made painless and affordable when completed by helicopter in Kentucky, no matter the size or the weight of the respective cargo you're looking to move.
Emergency Response and Leak Location
Whenever an emergency makes time a valuable commodity, a helicopter can reach the destination for increased assistance in record time. When every second counts, whenever time is of the essence, you're going to want to employ a helicopter service that affords you expedient transportation, evacuation, logistics and more.
---
Transport personnel from one location to the next, whenever you're looking to optimize your operations on the premises. There's a better way to move your crews, by loading them into a chopper and taking to the skies at a moment's notice. Put crew transportation to work today, to instantly improve your outlook.
Experts are standing by to get you a fast quote for your pipeline survey in Kentucky!
Call FairLifts at 1-800-318-8940 now!
Connect with Kentucky's leader in helicopter support for aerial pipeline inspections, surveys and more...
You don't want to wait even another second before putting expedient helicopter services to work in Kentucky. It's time to optimize the complete extent of your pipeline inspection needs, whenever you allow a professional, rigorously trained helicopter pilot to make quick work of even the most difficult pipeline inspection challenges. A customer service agent is waiting to take your call, and can help you make a package your own in only minutes. If you prefer an online solution, you can fill out a customer contact form on the Internet for a response within a single day.

We work hard to provide helicopter solutions for petroleum, natural gas, and other companies with pipelines near all of these Kentucky municipalities:
Albany - Alexandria - Barbourville - Bardstown - Bardwell - Beattyville - Bedford - Benton - Booneville - Bowling Green - Brandenburg - Brooksville - Brownsville - Burkesville - Burlington - Cadiz - Calhoun - Campbellsville - Campton - Carlisle - Carrollton - Catlettsburg - Clinton - Columbia - Covington - Cynthiana - Danville - Dixon - Eddyville - Edmonton - Elizabethtown - Elkton - Falmouth - Flemingsburg - Frankfort - Franklin - Frenchburg - Georgetown - Glasgow - Grayson - Greensburg - Greenup - Greenville - Hardinsburg - Harlan - Harrodsburg - Hartford - Hawesville - Hazard - Henderson - Hickman - Hindman - Hodgenville - Hopkinsville - Hyden - Independence - Inez - Irvine - Jackson - Jamestown - La Grange - Lancaster - Lawrenceburg - Lebanon - Leitchfield - Lexington - Liberty - London - Louisa - Louisville - Madisonville - Manchester - Marion - Mayfield - Maysville - McKee - Monticello - Morehead - Morganfield - Morgantown - Mount Olivet - Mount Sterling - Mount Vernon - Munfordville - Murray - New Castle - Newport - Nicholasville - Owensboro - Owenton - Owingsville - Paducah - Paintsville - Paris - Pikeville - Pineville - Prestonsburg - Princeton - Richmond - Russellville - Salyersville - Sandy Hook - Scottsville - Shelbyville - Shepherdsville - Smithland - Somerset - Springfield - Stanford - Stanton - Taylorsville - Tompkinsville - Vanceburg - Versailles - Warsaw - West Liberty - Whitesburg - Whitley City - Wickliffe - Williamsburg - Williamstown - Winchester