Helicopter Support for Pipeline Inspections and Surveys in Louisiana
Inspections - Surveys - LIDAR - FODAR - GIS - Mapping - Patrols

Helicopter Support for Pipeline Inspections and Surveys in Louisiana

Inspections - Surveys - LIDAR - FODAR - GIS - Mapping - Patrols
For enhanced pipeline services by helicopter
Call FairLifts at 1-800-318-8940 now!
Meet the pipeline industry's newest aerial service
It's time to put expedient pipeline solutions to work for your own ventures in Louisiana. Discover what the industry's top pipeline operators know to be true: when you install a helicopter into the mix at your pipeline location or network, the result can no less than enhance your outlook and output alike. From crew transportation to emergency services to site surveys, leverage the vertical element to the immediate and lasting benefit of your own pipeline inspections needs today, Dedicated pilots can put these pipeline services to work for your Louisiana pipeline location today.

Optimize your pipeline procedures in Louisiana, by helicopter
When it comes to the flight possibilities in Louisiana, lengthy periods of optimal weather make for extended periods of enhanced pipeline output through the sky. And given the fact that pipeline networks account for a majority of the state's generated income, it's time that you outfitted your own pipeline ventures with the superior industry solution.
From the 162-mile Bayou Bridge Pipeline to the natural gas operations at Caddo Field, Louisiana plays host to opportunities early and often for pipeline inspections by helicopter, personalized aerial solutions optimized for your individual pipeline location.
In Louisiana, trust helicopter-facilitated services for pipeline inspections
Call FairLifts at 1-800-318-8940 now!
Discover a more efficient pipeline inspections solution in Louisiana today
With such a wide variety of applicable pipeline inspection services from which to choose, there promises to be a selection that can accommodate your individual requirements. No matter your preference or your individual budget, learn more about all of the ways that a helicopter can help optimize your endeavors with a personalized helicopter solution today! The results will no less than transform your corporate outlook. Pipeline inspection services by helicopter prove as reliable and as effective as anything that the industry offers, as you leverage the vertical event for the immediate and lasting benefit of your Louisiana pipeline site.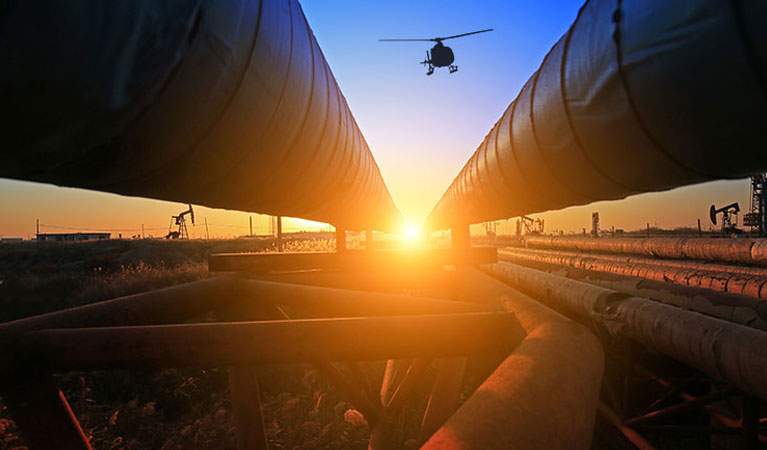 Pipeline inspections and surveys
Inspections and surveys alike are made easier than ever before, when completed via the industry's newest solution for optimized pipeline inspection procedures. Take to the skies in a state-of-the-art helicopter, for a holistic perspective of your pipeline site that will have your inspection or survey completed quickly.
---
Cargo shipments are handled by the industry's best method of transportation, whenever they are entrusted to a dedicated helicopter provider in the area! Helicopters can effectively move your cargo from one destination to another in a fraction of the time, with a dependability that will leave you impressed and satisfied.
Emergency Response and Leak Location
Whenever time is of the essence, it's time to depend on a better solution for emergency response at your pipeline site. In Louisiana, helicopters provide leak location assistance, as well as evacuations and emergency response solutions, at times when your immediate concern is the safety of your personnel and location.
---
Transport crew members with efficiency, when you move them from one location to another, and even from one pipeline region to another, with the expedient operations that only a helicopter can provide. It's time to entirely transform your outlook, moving personnel in record time when you take to the skies.
Louisiana pipeline inspections by helicopter are a call away
Call FairLifts at 1-800-318-8940 now!
Connect with Louisiana's leader in helicopter support for aerial pipeline inspections, surveys and more...
Keep a helicopter at the forefront of your mind, whenever it comes time for increased productivity at a Louisiana pipeline site. Pipeline inspections have never been completed faster than when a helicopter is provided access to even their toughest challenges. Strive for and achieve a uniquely high caliber of dependability and dexterity, whenever you install a helicopter into the mix at your Louisiana pipeline location. Call a customer service agent today, or go online and fill out a customer contact form for more information on optimizing your pipeline inspection operations today in the American south!

We work hard to provide helicopter solutions for petroleum, natural gas, and other companies with pipelines near all of these Louisiana municipalities:
Abbeville - Alexandria - Amite - Arcadia - Bastrop - Baton Rouge - Benton - Cameron - Chalmette - Clinton - Colfax - Columbia - Convent - Coushatta - Covington - Crowley - DeRidder - Donaldsonville - Edgard - Farmerville - Franklin - Franklinton - Greensburg - Gretna - Hahnville - Harrisonburg - Homer - Houma - Jena - Jennings - Jonesboro - Lafayette - Lake Charles - Lake Providence - Leesville - Livingston - Mansfield - Many - Marksville - Minden - Monroe - Napoleonville - Natchitoches - New Iberia - New Orleans - New Roads - Oak Grove - Oberlin - Opelousas - Plaquemine - Pointe a la Hache - Port Allen - Rayville - Ruston - Saint Francisville - Saint Joseph - Saint Martinville - Shreveport - Tallulah - Thibodaux - Vidalia - Ville Platte - West Carroll - Winnfield - Winnsboro