Helicopter Support for Pipeline Inspections and Surveys in Minnesota
Inspections - Surveys - LIDAR - FODAR - GIS - Mapping - Patrols

Helicopter Support for Pipeline Inspections and Surveys in Minnesota

Inspections - Surveys - LIDAR - FODAR - GIS - Mapping - Patrols
We are equipped to handle any service related to pipeline inspections
Call FairLifts at 1-800-318-8940 now!
Aerial Pipeline Services Across Minnesota
FairLifts reserved pipeline inspections prioritize safety above all else, via helicopter support for aerial pipeline inspections and similar services, including pipeline patrols, pipeline surveys, and aerial line surveillance. The convenience of aerial services is unsurpassed. We deliver access to professional pilots and operators, along with great customer service, that will work with you in Minnesota to ensure that you are completely satisfied. Pilots will arrive promptly to deliver results, whether you are in Clearwater, Dakota, or somewhere in between. Ultimately, we want to be there for you, organizing and solidifying the process and putting your safety first.

Minnesota's Energy Use & Benefits from Helicopter Support in Pipeline Leak Detection
Minnesota is a state comprised of very diverse urban and rural populations. While there are no oil reserves in Minnesota, the state uses its fair share of fossil fuels, especially during the winter season. In Minnesota, there are standards of energy efficiency that both residential properties and commercial constructions must meet. The state also has net metering policies in place; investors are able to sell their excess energy production, typically produced through renewable resources, back to the electric grid. As such, we walk you through scheduling aerial services for your offshore operation.
Call FairLifts to reserve pipeline inspection services in Minnesota
Call FairLifts at 1-800-318-8940 now!
Aerial Services for Every Minnesota Pipeline Need
Aerial services are important in meeting your every pipeline need. The future's never certain, and it is best to be prepared, knowing that there's always a business you can rely on. FairLifts can arrange pipeline inspections and surveys; pipeline cargo shipments; emergency response and leak location assistance; and crew transport. Whether you require one of these services or all of them, you know you're in good hands, because we pride ourselves on making sure that our customers are satisfied.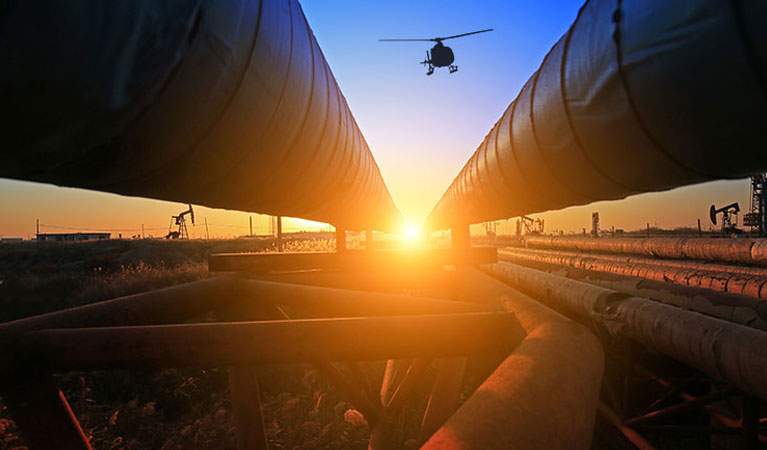 Pipeline inspections and surveys
When you need a breakdown of the conditions of a pipeline, we are here to provide highly innovative plans of action, assessing the condition of a pipeline and coming up with the most efficient repair solutions. We are here to advise you, addressing any and all doubts.
---
Construction and pipeline repair require cargo shipments. We handle it so that you don't have to. We'll help you secure support for exactly what needs to be done, and we will handle the logistics. This equipment is often fragile and heavy, and it should be handled with care, so leave it to those who do this every day.
Emergency Response and Leak Location
If you and your team are in dire need of help, we can coordinate an emergency response team to be there shortly. We also reserve assistance in locating leaks, so you don't have to worry. We've got you covered, and we understand what's at stake.
---
If your crew needs transportation services to and from the site, we will be there to drop off and pick up in a timely manner. This is a useful service because it is flexible and accommodating, as should be the case in this industry.
Book emergency response and leak location assistance in Minnesota
Call FairLifts at 1-800-318-8940 now!
Connect with Minnesota's leader in helicopter support for aerial pipeline inspections, surveys and more...
FairLifts reserves pipeline inspection services in Minnesota that are top of the line; we are here to help you solve problems that you didn't know you had. Local vendors equipment exceeds industry standards and regulations, and we can easily contract the best pilots too. Vendor's helicopters are continually checked for proper functioning, and we will always put your safety at the forefront of the mission. Whether you need us to reserve support to inspect your pipeline or you and your team get stuck, we're here to lend a hand.

We work hard to provide helicopter solutions for petroleum, natural gas, and other companies with pipelines near all of these Minnesota municipalities:
Ada - Aitkin - Albert Lea - Alexandria - Anoka - Austin - Bagley - Baudette - Bemidji - Benson - Blue Earth - Brainerd - Breckenridge - Buffalo - Caledonia - Cambridge - Carlton - Center City - Chaska - Crookston - Detroit Lakes - Duluth - Elbow Lake - Elk River - Fairmont - Faribault - Fergus Falls - Foley - Gaylord - Glencoe - Glenwood - Grand Marais - Grand Rapids - Granite Falls - Hallock - Hastings - International Falls - Ivanhoe - Jackson - Le Center - Litchfield - Little Falls - Long Prairie - Luverne - Madison - Mahnomen - Mankato - Mantorville - Marshall - Milaca - Minneapolis - Montevideo - Moorhead - Mora - Morris - New Ulm - Olivia - Ortonville - Owatonna - Park Rapids - Pine City - Pipestone - Preston - Red Lake Falls - Red Wing - Redwood Falls - Rochester - Roseau - Saint Paul - Shakopee - Slayton - St. Cloud - St. James - St. Peter - Stillwater - Thief River Falls - Two Harbors - Wabasha - Wadena - Walker - Warren - Waseca - Wheaton - Willmar - Windom - Winona - Worthington