Helicopter Support for Pipeline Inspections and Surveys in Nebraska
Inspections - Surveys - LIDAR - FODAR - GIS - Mapping - Patrols

Helicopter Support for Pipeline Inspections and Surveys in Nebraska

Inspections - Surveys - LIDAR - FODAR - GIS - Mapping - Patrols
State-of-the-Art Airborne Remote Data Capture and Digital Imagery Technology.
Call FairLifts at 1-800-318-8940 now!
Cutting-Edge Pipeline Optimization Services by Helicopter
Allow yourself the freedom of optimized pipeline network services, whenever you put a chopper to work onsite in Nebraska. Helicopters can accomplish more in a fraction of the normal time, allowing you to keep your attention on the immediately important aspects of your business. Dedicated helicopter pilots routinely make quick work of even the toughest pipeline challenges in Nebraska, and you are invited to become their next satisfied client. Discover well-optimized pipeline network services by helicopter in Nebraska, for a wide portfolio of applicable, aerial solutions well worth your investment.

Nebraska Oil and Gas Operations, Enhanced by Helicopter Services
Helicopters work well in integrating aerial solutions with existing services. It's easy to institute a helicopter into your existing operations without disrupting current workflow for instantly improved productivity whenever you need it most. Given Nebraska's prevalent oil and natural gas sectors, you deserve to put the industry's leading solution to work for you. Whether it's on the famed Keystone Pipeline, or for any of the assorted pipeline networks that keep Nebraska's healthy oil and gas markets operating at capacity, the time is now to realize efficient helicopter procedures on your own pipeline.
Coordinate pipeline patrol services or conduct aerial line surveillance affordably.
Call FairLifts at 1-800-318-8940 now!
Employ a wide variety of valuable, affordable pipeline services
Your pipeline will immediately benefit from the productivity and the advanced maneuverability techniques that a helicopter alone can provide you. It's easy to add a helicopter to your current site, without disrupting normal operations. Helicopters are routinely added to complement existing pipeline procedures in Nebraska, with consistently positive results.
Helicopter providers are dedicated to helping you pair increased helicopter productivity with valuable tasks, all while operating within your individual financial parameters. No matter your budget or your preferences with regard to your intended helicopter procedures, a helicopter provider will always be able to work with your restrictions to craft a package.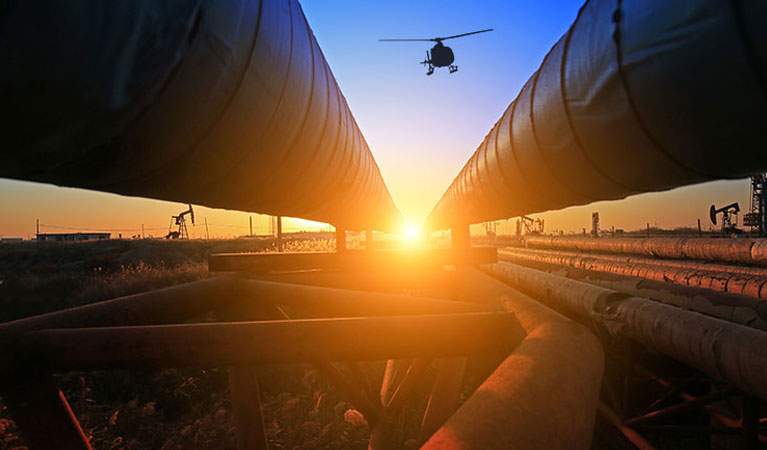 Pipeline inspections and surveys
Your inspection and survey needs are satisfied the moment a helicopter begins crossing accurate reporting from your to-do list. Given the unique capacity of a helicopter to provide you with a holistic perspective above the ground, you will find yourself on your way toward expedited operations and revenue.
---
No matter the size or shape of your cargo or freight, a helicopter is an optimal solution. The exclusive capability of a helicopter to lift heavy weights, and to transport cargo of all types efficiently and safely from one location to another, means that you will operate at capacity.
Emergency Response and Leak Location
Whenever time is of the essence, you need to trust a dependable solution. Leverage the vertical element to the benefit of your pipeline network in Nebraska, whether you need to perform search and rescue, expedient evacuations, or any emergency maneuvers. You can also locate leaks easily from above, by helicopter.
---
Move crew members from one location to the next, even from one pipeline site to another, with the unrivaled transportation operations that a helicopter alone can complete. You can have workers into and out of a helicopter within minutes, keeping attention where it's needed most onsite in Nebraska.
Nebraska helicopter solutions instantly optimize your output,
Call FairLifts at 1-800-318-8940 now!
Reach out to a customer service agent today
Discover all of the ways that you could be optimizing your personal or corporate pipeline procedures today. Get in touch with one of our dedicated customer service agents, for the answer to any of your remaining questions, and to begin booking a helicopter support today. Representatives are available at every hour of the day and can assist in general logistics, and in helping to take your pipeline procedures to the next level. Connecting with FairLifts is easy and convenient. Simply complete the online contact form or call anytime.

We work hard to provide helicopter solutions for petroleum, natural gas, and other companies with pipelines near all of these Nebraska municipalities:
Ainsworth - Albion - Alliance - Alma - Arthur - Auburn - Aurora - Bartlett - Bassett - Beatrice - Beaver City - Benkelman - Blair - Brewster - Bridgeport - Broken Bow - Burwell - Butte - Center - Central City - Chadron - Chappell - Clay Center - Columbus - Dakota City - David City - Elwood - Fairbury - Falls City - Franklin - Fremont - Fullerton - Geneva - Gering - Grand Island - Grant - Greeley - Harrisburg - Harrison - Hartington - Hastings - Hayes Center - Hebron - Holdrege - Hyannis - Imperial - Kearney - Kimball - Lexington - Lincoln - Loup City - Madison - McCook - Minden - Mullen - Nebraska City - Neligh - Nelson - North Platte - O'Neill - Ogallala - Omaha - Ord - Osceola - Oshkosh - Papillion - Pawnee City - Pender - Pierce - Plattsmouth - Ponca - Red Cloud - Rushville - Saint Paul - Schuyler - Seward - Sidney - Springview - Stanton - Stapleton - Stockville - Taylor - Tecumseh - Tekamah - Thedford - Trenton - Tryon - Valentine - Wahoo - Wayne - West Point - Wilber - York