Helicopter Support for Pipeline Inspections and Surveys in Nevada
Inspections - Surveys - LIDAR - FODAR - GIS - Mapping - Patrols

Helicopter Support for Pipeline Inspections and Surveys in Nevada

Inspections - Surveys - LIDAR - FODAR - GIS - Mapping - Patrols
State-of-the-Art Airborne Remote Data Capture and Digital Imagery Technology.
Call FairLifts at 1-800-318-8940 now!
Helicopter Pipeline Inspections and Surveys in Nevada
FairLifts schedules professional pipeline inspections, surveys, and patrols in Nevada to identify irregularities such as leaks, construction excavation, or erosion. Local helicopter providers guarantee effective and affordable solutions through precise, GPS-encoded, images of problem areas to provide a timely response. In Nevada, certain pipeline inspections, surveys, and patrols can be carried out on the ground, yet in inaccessible areas, aerial helicopter pipeline inspections are essential to inspect lines at lower altitudes, where aircraft can hover or land to capture high-quality images.

Nevada: Energy in the Silver State
Nearly 88% of the energy consumed in Nevada comes from outside the state. Nevada's largest energy generation plant uses high-efficiency natural gas combined-cycle technology and recycles three-fourths of the water used, reducing the use of the state's limited water resources. In 2016, 73% of the state's electricity generation came from natural gas. Nevada ranks second in the US in utility-scale net electricity generation from geothermal energy and fourth in utility-scale net generation from solar energy. In Nevada, 16.2% of utility-scale net electricity generation comes from those two sources. Nevada's Energy Portfolio Standard requires that 25% of electricity sales come from renewable energy resources by 2025, Currently, 21.6% of Nevada's utility-scale net electricity generation comes from geothermal, solar, wind, biomass, and hydroelectric power sources. Also, geothermal resources fuel more than 44% of Nevada's renew-ably sourced electricity generation and nearly 10% of the state's total net electricity generation, more than any other state.
Coordinate pipeline patrol services or conduct aerial line surveillance affordably.
Call FairLifts at 1-800-318-8940 now!
Professional Nevada Pipeline Inspection, Survey and Patrol Solutions
FairLifts, working with a global network of helicopter operators, schedules professional pipeline inspections, surveys and patrol solutions for the oil and gas industry in the state of Nevada. Expert pilots provide affordable, safe and immediate pipeline inspections and surveys, cargo shipments, emergency response, leak location assistance, and crew transport.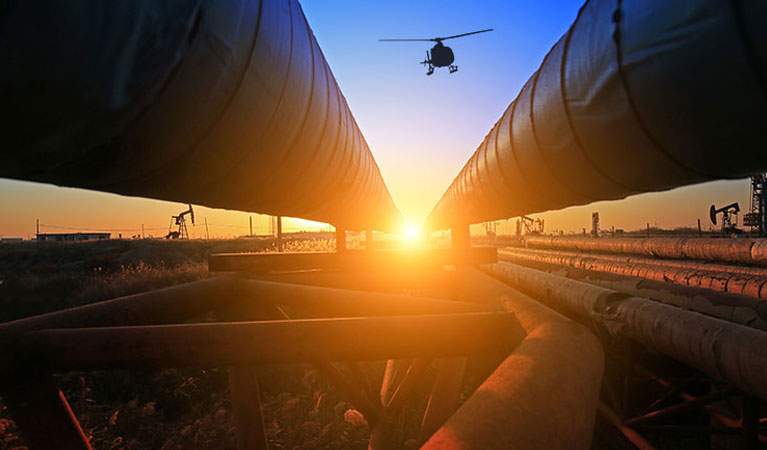 Pipeline inspections and surveys
FairLifts schedules recurring pipeline inspections and surveys to identify anomalies, leaks, damage or erosion. Helicopter operators provide aircraft outfitted with sensor light detection and ranging (LIDAR that is integrated into a Geographic Information System (GIS) in order to evaluate images and GPS information without delay.
---
FairLifts organizes reliable pipeline cargo shipments for logistical support, isolated facilities, pipeline construction, over-sized loads and precision long-lining for large drill rigs and pipeline infrastructures. Operators provide dependable solutions to keep oil and gas industry operations on track.
Emergency Response and Leak Location
FairLifts reserves emergency response and leak location assistance during emergency medical situations at offshore and onshore oil and gas sites to guarantee crew and staff safety. Nevada operators provide trained staff and supplies for immediate medical assistance, as well as crews and equipment for repairs.
---
FairLifts books timely crew transport to offshore and onshore locations for production and exploration operations, ad hoc supply and equipment delivery missions, emergency flights, freight and cargo services, and company tours. Aerial operators provide on-time helicopter transport for the oil and gas industry.
To Schedule Essential Oil and Gas Pipeline Inspections, Surveys or Patrols,
Call FairLifts at 1-800-318-8940 now!
Contact FairLifts for Nevada Pipeline Inspection, Survey and Patrol Solutions
Our knowledgeable account managers are available seven days a week to schedule professional helicopter solutions, as well as to provide information and quotes for pipeline inspection, survey and patrol solutions in Nevada. Representatives are available 24/7 to respond to inquiries regarding these services and many more. Connecting with FairLifts is easy and convenient. Simply complete the online contact form or call anytime.

We work hard to provide helicopter solutions for petroleum, natural gas, and other companies with pipelines near all of these Nevada municipalities:
Battle Mountain - Elko - Ely - Eureka - Fallon - Goldfield - Hawthorne - Las Vegas - Lovelock - Minden - Pioche - Reno - Tonopah - Virginia City - Winnemucca - Yerington