Helicopter Recovery Services
Salvage Recovery simplified via Helicopters

Free Salvage Recovery Quotes!
Call FairLifts at 1-800-318-8940 now!
Remote Salvage Operations
Helicopters have the advantage of vertical lift, which makes them ideal for close-quarter takeoffs and landings as well as search/rescue missions that require traveling through spaces that would be too "cluttered" for airplanes. Since they also have the ability to hover in one spot, searchers and law enforcement using helicopters can stop in one spot and scan an area using powerful floodlights.
Accidents or mishaps that occur in remote areas have implications that go beyond the accident itself. In many areas of the country, a car accident can leave a vehicle halfway down a steep ravine, positioned on the edge of a cliff or sinking in a large body of water. For these situations, calling a tow truck just won't get the job done. Salvage and recovery services often use helicopters to extract vehicles that traditional towing companies can't reach.
Besides automobiles and other small vehicles, helicopter recovery services occasionally retrieve buses and other aircraft. This requires careful planning and a helicopter that is both powerful and easy to maneuver.
Helicopter Salvage and Recovery by Industry
The use of helicopters for recovery and salvage purposes is common among a variety of industries, even if the methods and objects extracted differ. Some of the industry-specific uses for helicopters include:
The construction industry always has a need for salvage services, particularly when tearing down old infrastructures to replace them. When renovating high rise buildings in urban areas, it is often safer to utilize aerial removal of discarded or broken equipment and structures, and it also saves time.
---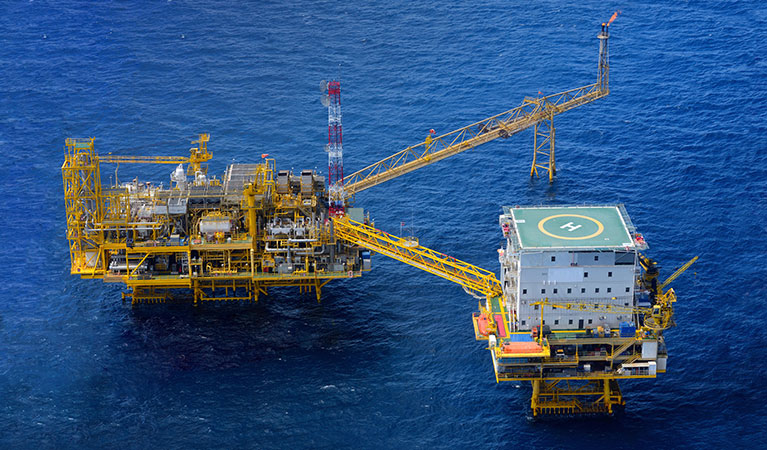 Our experts specialize in transporting large equipment, parts, and personnel to isolated, offshore oil rigs. The process is much faster when using a helicopter than through other modes of travel. You can also change the style of the helicopter used to fit any your project needs.
In the case of natural disaster, car accident or other tragedy, the need for helicopter recovery services is imperative. While light-lift helicopters can assist with search and recovery missions, larger helicopters have the capability of moving debris that is keeping emergency medical personnel from reaching the scene of the event.
---
It can be difficult for tow trucks and other land-based vehicles to reach vehicles that have been completely submerged in water, especially if the water is deep because of tide patterns. Helicopter recovery services can also help with larger structures like collapsed bridges or downed aircraft.
Aerial Salvage Helicopters for Worry-Free Extraction
It takes a special helicopter and pilot to enter remote areas for a salvage operation. The helicopter needs to be both powerful and nimble to be able to reach locations that are often inhospitable and sometimes covered in dense foliage or water. Here are a few of the helicopters we use when performing a remote salvage operation:
Erickson Eurocopter AS350
This intermediate copter is fast and quiet and can hold up to six passengers and travel at up to 9000 feet in altitude. The large front window wraps around and combines with the side window/door design to allow for maximum visibility in front of and below the vehicle. An external basket and GPS in search and rescue assistance for larger accidents.
---
This twin-engine helicopter is the non-military version of the CH-54. It is a heavy-lift helicopter capable of hauling more than 20,000 pounds. It's equipped with everything the remote salvage pilot needs to locate and transport heavy loads from remote locations, including night vision goggles, pond/sea snorkel, a hoist, grapple, rescue basket, and cargo pod.
---
This is a special operation heavy-lift helicopter with a triple-hook system for carrying cargo up to 26,000 lbs, including large road vehicles or aircraft. This model is uniquely qualified to transport survivors of a natural disaster or accident away from the scene. Added features like an onboard GPS system make it a great option for salvage operations.
Employ Helicopter Salvage Operations
Our fully-licensed pilots have experience handling salvage and recovery missions and meet all FAA safety requirements. If you need helicopter recovery services, call FairLifts at 1-800-318-8940 and speak to one of our knowledgeable representatives.