Louisiana Helicopter Aerial Application for Agriculture
Wet or Dry Fertilizer Spraying, Pest Control, frost Prevention & More

Louisiana Helicopter Aerial Application for Agriculture

Wet or Dry Fertilizer Spraying, Pest Control, frost Prevention & More
Learn more about how helicopters can benefit your agricultural operation in Louisiana.
Call FairLifts at 1-800-318-8940 now!
Helicopter application for AG-Operations in Louisiana
With the right kind of helicopters available, including the Bell 47 and Robinson R44, helicopter aerial application in Louisiana can put your mind at ease. Aerial applications can solve problems such as pests, frost, weeds, and fertilizing your crops. All of the services we arrange can help you by solving whatever problem you may have at hand and increasing your overall crop yield.

The Pelican State and Agriculture
Louisiana boasts over 30,000 farms which spread over 8 million acres. Louisiana, known as the Pelican State, is a place people go to spice it up. The state has 7,721 miles of coastline (the third longest out of all the states) and has a rich history of seafood, including crawfish, alligator, shrimp, and oysters. The state is also the main source of Tabasco peppers. Other important crops in the state include Rice, Corn, Sugarcane, and Soybeans.
Get a fast, free quote on the right helicopter solution for your crops.
Call FairLifts at 1-800-318-8940 now!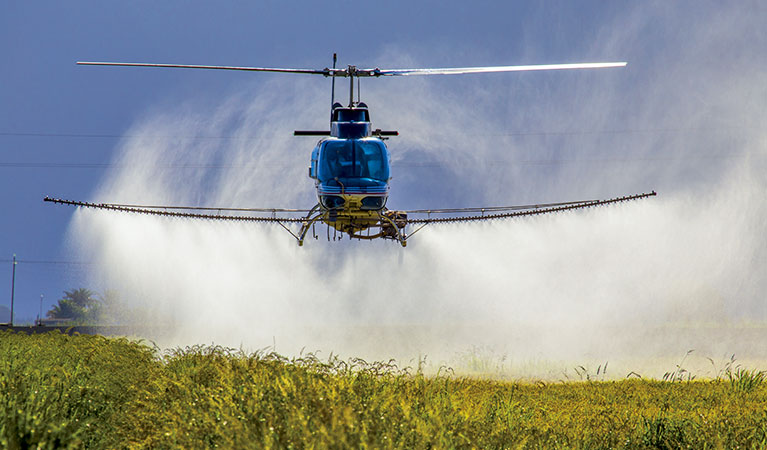 Helicopter Aerial Application Options in Louisiana
Helicopter aerial application in Louisiana comes in a variety of forms. FairLifts prides itself in arranging the best possible services to satisfy your agricultural needs. Helicopters are efficient and often quicker. Not to mention a helicopter can go over any type of terrain and often produce a more even spray.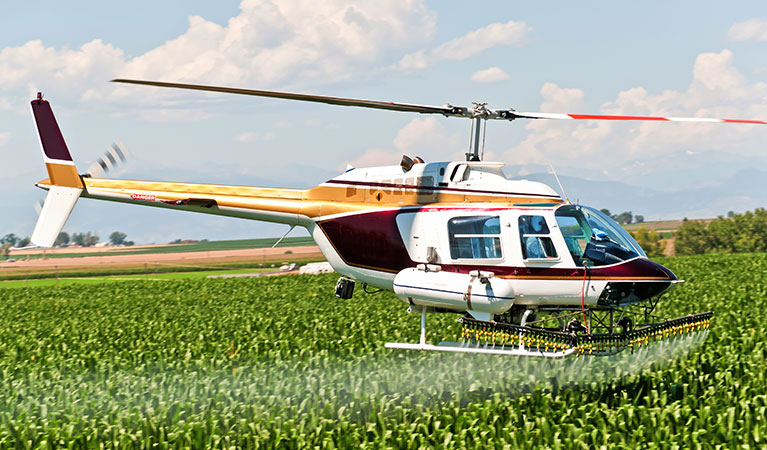 Crop Dusting: Fungicides, Fertilizer, Etc
Crop dusting, more recently called aerial application, is known to help you gain a higher yield and get better results. A wide array of services can be arranged including fertilizer, fungicides, simply watering, or seed spray. Helicopter spraying takes away some of the manual labor in addition to solving problems you may be facing when it comes to the quality of your crops. Our services are customizable, so you will get exactly what you want.
---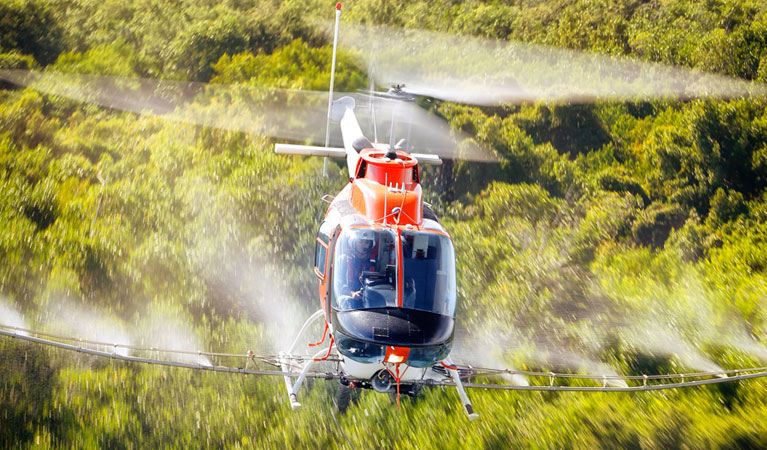 Mosquito and Pest Control
Mosquitos do more than annoy people; they damage crops, along with a wide variety of other insects. If you are having a problem with pests, consider using a helicopter. FairLifts can arrange a certified pilot to mix just the right amount of chemicals to control for pests. This protects your crops and ultimately you will be happy with a higher yield.
Chopping away weeds or pulling them out yourself can take work. Even spraying for weeds and brush takes work. Utilizing a helicopter to eliminate bush and weeds may be in your best interest. A helicopter can spray a field in no time. Get the quality crops you deserve by applying an aerial application today. Work smarter, not harder with FairLifts.
---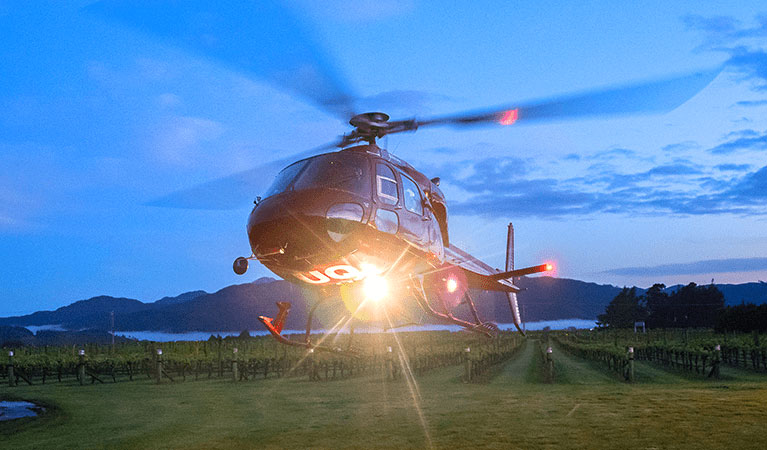 Frost Prevention and Treatment
While Louisiana is generally considered a warmer climate described by some as a "classic" example of a humid subtropical climate with mild winters, frost can strike even during warmer weather. Temperatures at night can reach the 40s during some of the winter months. Helicopter aerial applications can help you prevent frost, so you do not lose any of your crops and your yield is unaffected.
Experts are standing by to get you a fast quote for your agricultural job in Louisiana!
Call FairLifts at 1-800-318-8940 now!
Modern Solutions for Aerial Application in Louisiana
Helicopter aerial application in Louisiana can be arranged by FairLifts; we arrange operations assisting farmers' agricultural needs throughout the entire state. Do you want a better crop yield? What are you waiting for? Contact FairLifts today. We can help increase your yield and you can sit back knowing you are in good hands. It all starts with a simple phone call.

Call FairLifts at 1-800-318-8940 now!
We work hard to provide helicopter solutions for farms and agricultural businesses in all of these areas and more in Louisiana:
Abbeville - Alexandria - Amite - Arcadia - Bastrop - Baton Rouge - Benton - Cameron - Chalmette - Clinton - Colfax - Columbia - Convent - Coushatta - Covington - Crowley - DeRidder - Donaldsonville - Edgard - Farmerville - Franklin - Franklinton - Greensburg - Gretna - Hahnville - Harrisonburg - Homer - Houma - Jena - Jennings - Jonesboro - Lafayette - Lake Charles - Lake Providence - Leesville - Livingston - Mansfield - Many - Marksville - Minden - Monroe - Napoleonville - Natchitoches - New Iberia - New Orleans - New Roads - Oak Grove - Oberlin - Opelousas - Plaquemine - Pointe a la Hache - Port Allen - Rayville - Ruston - Saint Francisville - Saint Joseph - Saint Martinville - Shreveport - Tallulah - Thibodaux - Vidalia - Ville Platte - West Carroll - Winnfield - Winnsboro