Maine Helicopter Aerial Application for Agriculture
Wet or Dry Fertilizer Spraying, Pest Control, frost Prevention & More

Maine Helicopter Aerial Application for Agriculture

Wet or Dry Fertilizer Spraying, Pest Control, frost Prevention & More
Learn more about how helicopters can benefit your agricultural operation in Maine.
Call FairLifts at 1-800-318-8940 now!
Helicopter application for AG-Operations in Maine
Sometimes in order to best maintain in-ground crops, the best solution comes from the sky. From diversified aerial application techniques to the capacity for hovering and sustained helicopter flight, you'll find your aerial application needs covered in a fraction of the traditional time. Trained, professional helicopter pilots regularly deliver world-class aerial agriculture services to long-term satisfied clients in Maine, and you're invited to join.
Focus on the more prevailing aspects of your individual ventures, with the knowledge that a helicopter can safely account for the complete extent of your aerial application procedures in Maine.

Aerial agriculture solutions for the modern farmer
The Pine Tree State in the nation's northeast corner is the deserving home to diversified helicopter services. And given the fact that its mild seasonal climates allow for long periods of effective agriculture, aerial application services by helicopter have caught on fast. The state that hosts Acadia National Park and Cadillac Mountain is also home to wide expanses of multi-use farmland. Popular Maine crops include broccoli, peas, and assorted vegetables. In addition, Maine is also a leading provider of blueberries. No matter the crop, aerial solutions by helicopter prove the long-lasting solution you need.
Get a fast, free quote on the right helicopter solution for your crops.
Call FairLifts at 1-800-318-8940 now!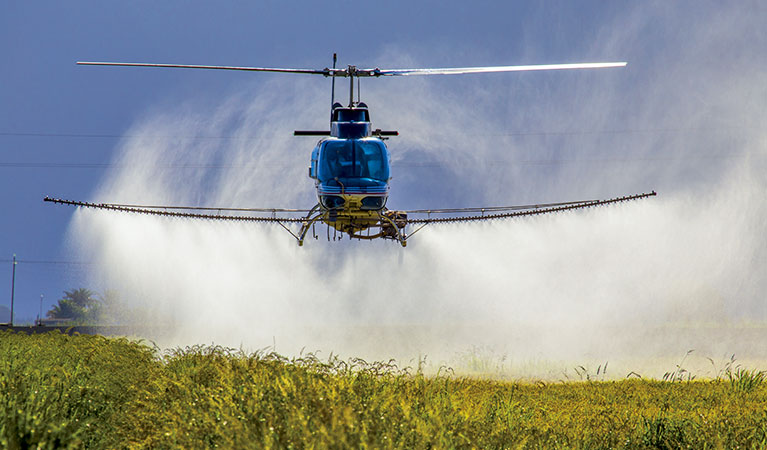 Helicopter Aerial Application Options in Maine
Provide your agricultural endeavors with a modern solution: the capacity for sustained flight, an exclusive privilege of aerial agriculture by helicopter. Services include enhanced crop dusting, mosquito and pest control optimized for your individual specifications, and industry-leading frost prevention. Helicopters prove the shortest distance between your fields and improved operations.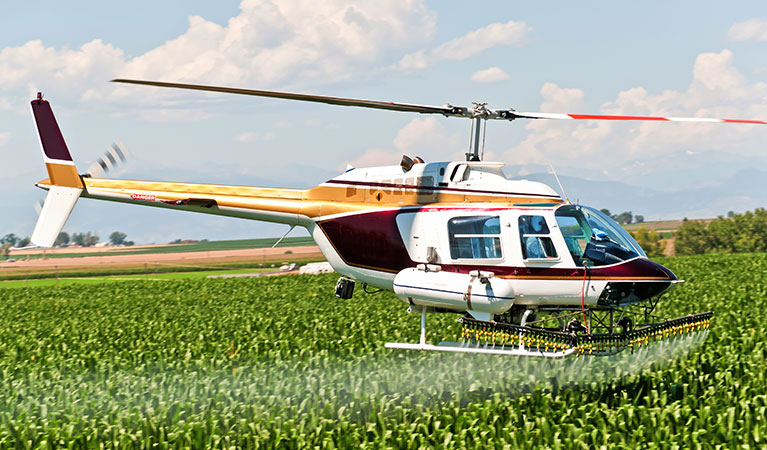 Crop Dusting: Fungicides, Fertilizer, Etc
Crop dusting has never been easier than it is now, with the help of a certified helicopter pilot. Crop dusting by helicopter allows for uniform distribution of applicants across a vast majority of your crops. From fungicides to fertilizers, watering applications to seed sprays, a helicopter is by the far the most efficient solution for application. You provide the materials to be applied to your crops, and then watch while a trained helicopter pilot makes short work of the job.
---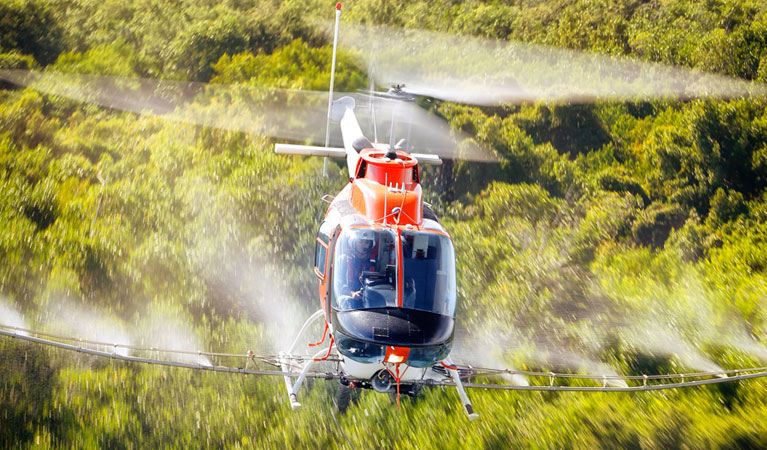 Mosquito and Pest Control
Keep mosquitoes and assorted pests from compromising what promises to be a rewarding harvest this season, with the simple mosquito and pest control techniques that a helicopter can exclusively provide. From a unique aerial perspective, a helicopter can easily allow for a crop survey in Maine, after which point crops are treated to allow growth to survive mosquito and pest infestations. Don't allow insects to prove the difference between crop failure and a rewarding harvest this year!
Inhibitions to the success of your crops aren't limited to the presence of mosquitos and pests. Assorted brush and weeds can also easily threaten the survival of your fields. Whether you aim to harvest Maine broccoli, assorted vegetables or even wild blueberries, you're going to need to eradicate any and all brush in the process. With the help of a helicopter, brush and weeds populations are effectively removed, clearing the way for optimal harvest yields, each and every growing season.
---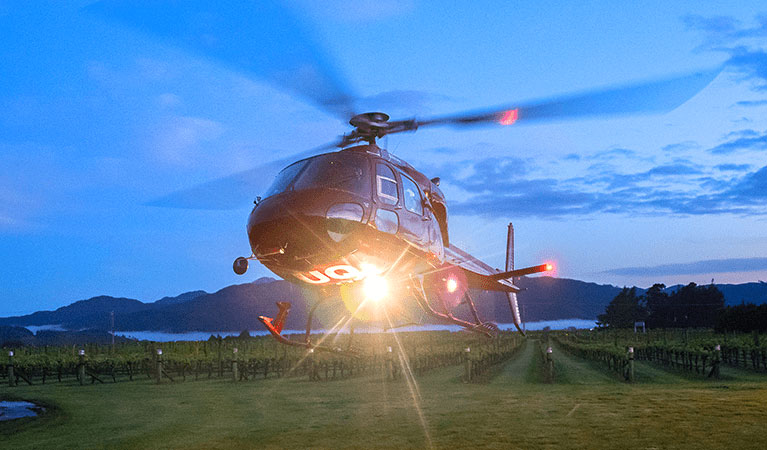 Frost Prevention and Treatment
Even when weather becomes an issue, your crops can be outfitted with the protection necessary to survive any season. With frost prevention and treatments exclusively available through local helicopter providers, your crops are bolstered by industry-leading solutions, whenever you need it most. Aerial applications by helicopter aren't limited to crop dusting or weed eradication; you can also allow your crops to sustain harsh climatic conditions, in providing them with cutting-edge frost prevention tactics.
Experts are standing by to get you a fast quote for your agricultural job in Maine!
Call FairLifts at 1-800-318-8940 now!
Modern Solutions for Aerial Application in Maine
Don't wait before providing your crops with the aerial protection they need! Award-winning helicopter services await, and you can make them your own when you contact any of our customer service agents or representatives 24/7, and you can always fill out an online contact form!

Call FairLifts at 1-800-318-8940 now!
We work hard to provide helicopter solutions for farms and agricultural businesses in all of these areas and more in Maine:
Alfred - Auburn - Augusta - Bangor - Bath - Belfast - Dover - Foxcroft - Ellsworth - Farmington - Houlton - Machias - Paris - Portland - Rockland - Skowhegan - Wiscasset