Maryland Helicopter Aerial Application for Agriculture
Wet or Dry Fertilizer Spraying, Pest Control, frost Prevention & More

Maryland Helicopter Aerial Application for Agriculture

Wet or Dry Fertilizer Spraying, Pest Control, frost Prevention & More
Reap the benefits of Aerial Application Services,
Call FairLifts at 1-800-318-8940 now!
Premium Aerial Application Options for Maryland Agriculture
Render your agricultural yield more productive than ever before, when you provide your fields with cutting-edge care and protection from above. Courtesy of FairLifts, your crops are bolstered and prepared for survival to harvest. Necessary chemicals and applicants are distributed by air, covering a larger surface area in a shorter time span than ever before. With easily affordable rates, it's easier than ever to make world-class helicopter aerial agricultural solutions your own this season! Provide for and protect your crops, with services exclusive to top-tier aerial application helicopter packages near you.

Maryland: A destination for world-class agriculture
Home to staple attractions like Inner Harbor and the Great Falls, Maryland also plays host to large expanses of well-maintained farmland, optimized for productive harvests year-in and year-out. The state affectionately titled "Little America" is no small player in the agricultural game, yielding extensive harvests on a regular basis. And with large periods of climatically pleasant weather, pleasant flying conditions grace Maryland for much of the growing season. Maryland fields regularly provide grain, soybeans, wheat, and barley to the rest of the nation. Protecting crops from obstruction until harvest is of prime concern.
Get a fast, free quote on the right helicopter solution for your crops.
Call FairLifts at 1-800-318-8940 now!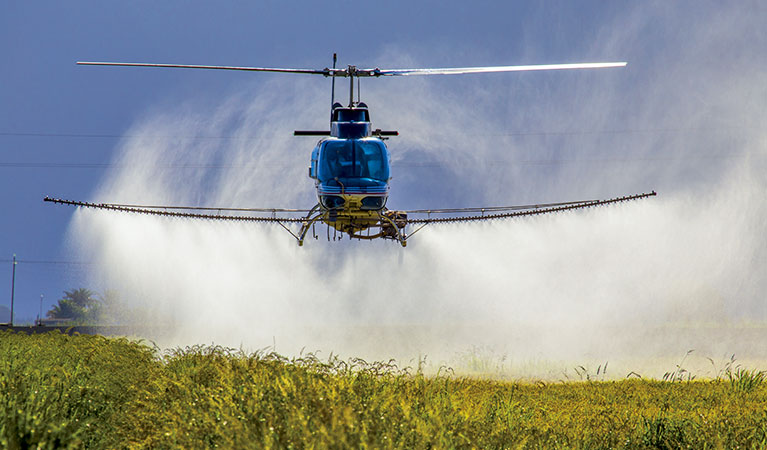 Helicopter Aerial Application Options in Maryland
Welcome to a state already familiar with the best possible crop treatments. From enhanced crop dusting techniques to frost prevention packages that enable your fields to survive inclement conditions, helicopters are truly the simple fix to the most complicated crop anomaly. Maryland fields await diversified aerial application services by helicopter!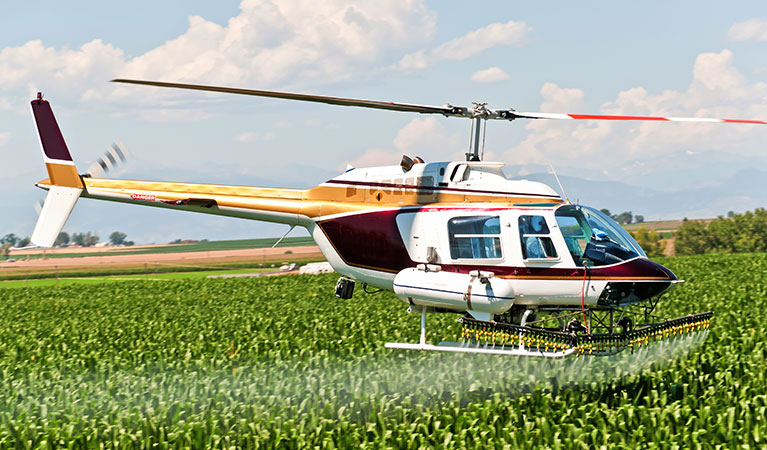 Crop Dusting: Fungicides, Fertilizer, Etc
Efficient, effective crop dusting packages can provide your crops with the longevity they need. No matter the specific applicant or chemical, a helicopter is in the air in no time, covering a vast majority of crops courtesy of a uniform approach. It's a crop dusting treatment you simply cannot achieve from the ground. Whether it's fungicide application, distribution of fertilizers or seed spray, a helicopter has you covered. Watering of crops is also simplified from above!
---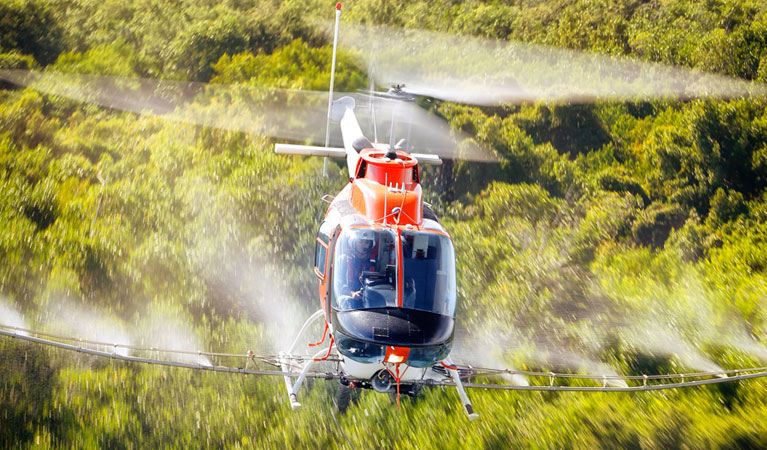 Mosquito and Pest Control
Don't allow pesky insects to compromise the quality of your harvest. Take advantage of world-class mosquito and pest control application procedures, which virtually eliminate the threat of crop infestation. From above, a helicopter can apply mosquito and pest control applicants across the entirety of your field or fields, protecting everything in the ground from anything that might be hovering above. Pests don't stand a chance against the power of chemical protectors applied from the skies.
There also exist natural inhibitions to your crops. Whenever brush or weeds threaten top stand between you and successful crop yields, a helicopter can help to render those problems meaningless. Chemical applicants can instantly compromise weeds and brush, stopping their advance toward your crops and eliminating their capacity to threaten crops at all. You won't harm your crops in the process, and you'll protect them from naturally-growing problems! Brush and weeds don't stand a chance against a helicopter.
---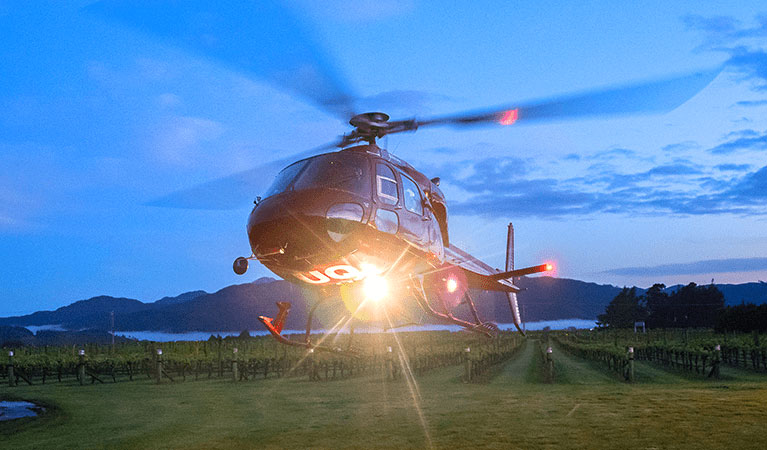 Frost Prevention and Treatment
Inclement weather conditions can also pose a threat to the longevity of your crops. Treatments by helicopter have never been more affordable, and their success rate alone warrant your interest. Protect your crops until the harvest, regardless of the weather outside. With world-class frost treatments, you're sure to see a successful harvest once your crops survive. Give your fields a fighting chance against the elements, with assorted frost prevention and weather treatments through a helicopter provider.
Experts are standing by to get you a fast quote for your agricultural job in Maryland!
Call FairLifts at 1-800-318-8940 now!
Enjoy Aerial Application Solutions in Maryland
Contact FairLifts today through one of our customer service agents! We will answer any outstanding questions, and can help you book your first aerial agriculture solution! You can also fill out an online contact form, for an expedient answer within a single day.

Call FairLifts at 1-800-318-8940 now!
We work hard to provide helicopter solutions for farms and agricultural businesses in all of these areas and more in Maryland:
Annapolis - Baltimore - Bel Air - Cambridge - Centreville - Chestertown - Cumberland - Denton - Easton - Elkton - Ellicott City - Frederick - Hagerstown - La Plata - Leonardtown - Oakland - Prince Frederick - Princess Anne - Rockville - Salisbury - Snow Hill - Towson - Upper Marlboro - Westminster