Rhode Island Helicopter Aerial Application for Agriculture
Wet or Dry Fertilizer Spraying, Pest Control, frost Prevention & More

Rhode Island Helicopter Aerial Application for Agriculture

Wet or Dry Fertilizer Spraying, Pest Control, frost Prevention & More
Put quality Rhode Island helicopter solutions to work
Call FairLifts at 1-800-318-8940 now!
Meet the new standard in Rhode Island aerial application solutions
When it comes time for Aerial Application in Rhode Island and to expedite the extent of your agricultural pursuits, aerial application solutions by helicopter that allow you to keep your attention on the immediate success of all your enterprises. The leaders in Rhode Island agriculture already understand the power that a helicopter provides to collective agricultural output, and it's time to put that same prowess to work for you. Helicopters can perform virtually any difficult agricultural task in Rhode Island, including the application of fungicides and frost control techniques, in a fraction of the traditional time.

Rhode Island hosts the newest in transformed agricultural solutions
Given this eastern state's propensity for fair weather, during long periods of the year, helicopters are provided the green light to efficiently expedite agricultural operations. Rhode Island, the Ocean State, provides grounds for fertile harvests year in and year out. Among those yielded crops are sweet corn and potatoes, together with apples and hay. The Rhode Island Greening apple is also grown within Rhode Island confines, the state fruit. Despite Rhode Island's size, it is obvious from the overall output that helicopters deserve to find a home in the east.
Optimize your crops with aerial application solutions today
Call FairLifts at 1-800-318-8940 now!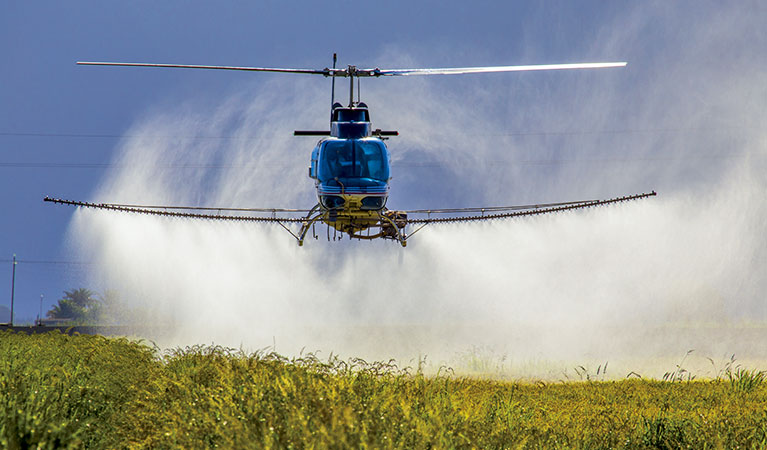 Discover a new brand of aerial application
No matter what type of Aerial Application in Rhode Island  or respective agricultural services you are looking to make your own, aerial application solutions provided by helicopter can be personalized for your employment. Aerial application solutions provided by helicopter are by far the industry leader in effective crop dusting, pest eradication and all things aerial agriculture.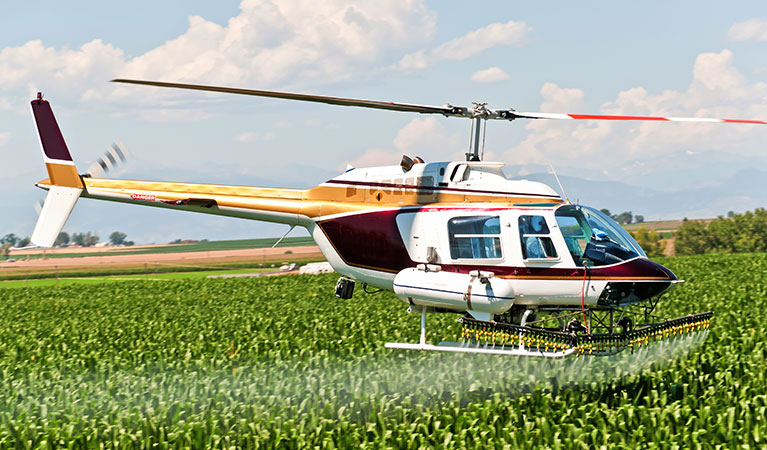 Crop Dusting: Fungicides, Fertilizer, Etc
One of the quickest ways to increase your agricultural productivity is by allowing a helicopter to take over your crop dusting techniques. Fortunately, world-class crop dusting is provided daily by a wide variety of dedicated helicopter providers, to provide for your complete agricultural needs in Rhode Island. From fungicide application to fertilizer distribution to complete watering, a helicopter can cover more ground in less time. Helicopters can also spread seed sprays, covering an increasing spread at affordable rates.
---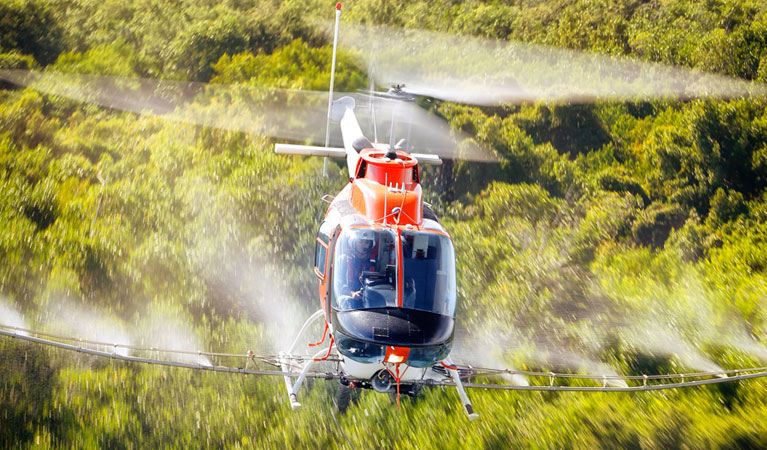 Mosquito and Pest Control
It's easier than ever to remove mosquitos and other pests from your grounds, all creatures that could compromise the productivity of your prospective harvest. Mosquitos and pests can live undetected and undisturbed, left to feed on and harm crops. Instead, with the aerial application packages provided by professional helicopter providers, you can get the inside track against insects for the permanent protection of your fields. Mosquitos and pests don't stand a chance against the aerial application services of fast-acting choppers.
Insects aren't the only forces that can threaten the perpetuity of your crops. Brush and weed control services, offered through helicopter providers all across Rhode Island, can guard against naturally-growing inhibitions to the immediate and the lasting survival of your own crops. Given the importance of sustainable agriculture in Rhode Island, you need to put these solutions to work for your agricultural ventures, to all but guarantee you're the survival of crops against anything growing uninvited on local landscapes.
---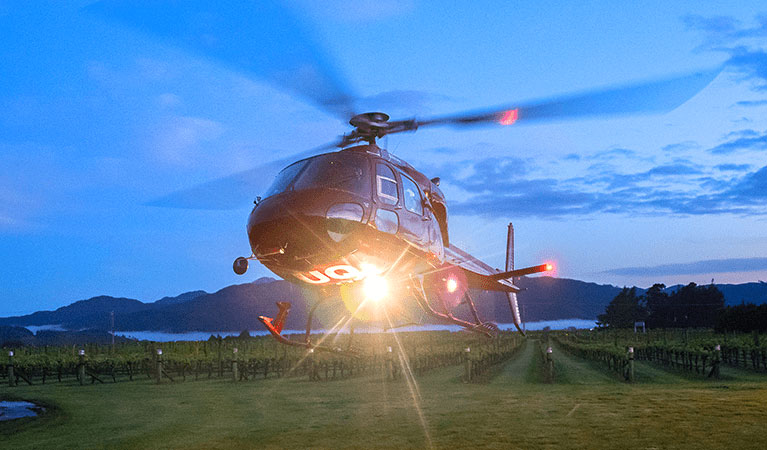 Frost Prevention and Treatment
While Alabama is located in a fairly warm region, there is always a chance for frost even during the warmer months. Frost prevention and treatment through aerial application can mean simply drying, or spraying crops with a preventative. Continuous spraying for further into the colder months can be arranged to assist you in keeping your crops from being affected by the cold to guarantee you larger yields and more product by the tail end of the late season.
For dependable aerial application services in Rhode Island
Call FairLifts at 1-800-318-8940 now!
Modern Solutions for Aerial Application in Rhode Island
Reach out to us today regarding Aerial Application in Rhode Island, and get in touch with one of our customer service representatives for more information. You can also reach us via one of our customer contact forms, for an expedient response within a 24-hour period.

Call FairLifts at 1-800-318-8940 now!
We work hard to provide helicopter solutions for farms and agricultural businesses in all of these areas and more in Rhode Island....
Bristol - East Greenwich - Newport - Providence - South Kingstown