Helicopter Aerial Surveying Across Alabama
Take advantage of aerial mapping technologies

Helicopter Aerial Surveying Across Colorado

Real Estate - Film Production - Photography - Television
Take geospatial data acquisition to a whole new level when you reserve helicopter support for aerial surveys
Call FairLifts at 1-800-318-8940 now!
Airborne Innovations Redefine Alabama's Survey and Mapping Objectives
FairLifts is the leading reservations specialist in securing helicopter facilitated aerial surveys for data acquisition across a range of applications. We coordinate services for local operators who can deliver access to advanced aircraft, hardware and a suite of geospatial data systems to accurately and time effectively collect imagery and information for Alabama's highest-profile businesses and industries including community developers, energy resource providers, utility companies, and civil and federal agencies.
In the pursuit of geospatial data acquisition, airborne platforms deliver an advantage over terrestrial or ground-based surveying and mapping methods because they provide a more expansive viewpoint. Helicopters are preferred over their fixed-wing counterparts in the conduction of airborne surveys because they offer more diversity in the types of locations they can fly into.
Alongside the advantage of helicopter support, are the innovative data collection systems that can be capitalized on. Data acquisition and compilation solutions like airborne LiDAR mapping, Geographic Information Systems (GIS), Photogrammetry, and more can be can be utilized to support aerial land and hydrographic surveying, utility services coordination, transportation infrastructure projects, construction and engineering phase services, as well as various other more industry-specific pursuits.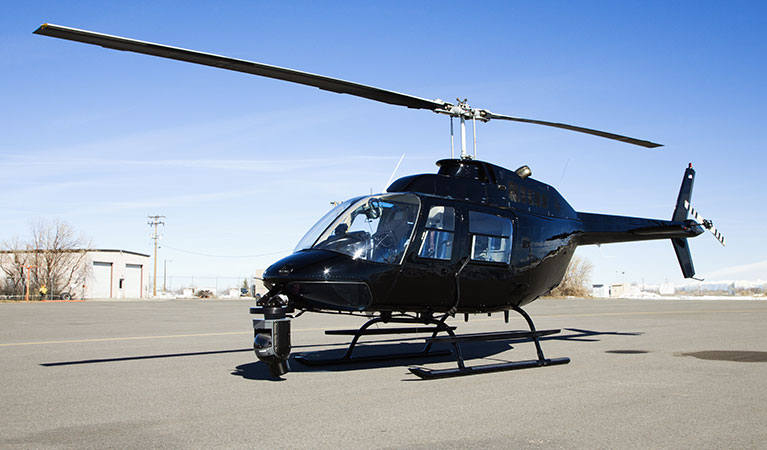 Aerial Surveys are Key for Landowners following Hurricane Devastation
The state of Alabama is home to five diversified regions consisting of landforms featuring varying degrees of elevation. Beginning with Lookout Mountain in northeastern Alabama the topography slopes downward to the Appalachians' Talladega Range, then to the Cumberland Plateau and southward onto the scenic beaches along the Gulf Coast. This degree of variance in topography makes having access to reliable helicopter resource providers essential.
In hurricane-prone regions like the coastal cities of Alabama, helicopter access makes rescues, supply delivery, damage assessment, surveys, and rehabilitation efforts more expedient because debris on roads and flooding that typically blocks access for terrestrial vehicles can be easily avoided. This has never been more evident than it was just recently.
On October 9th the thirteenth named storm of the 2018 hurricane season, Michael sat churning in the in the Gulf of Mexico ultimately achieving category 4 strength and later crashing into several communities along the Gulf Coast. Arguably one of the most intense hurricanes to ever make landfall, some communities in its path were entirely decimated with others sustaining areas of catastrophic damage from high winds, debris, and flooding.
As a result of the devastation of Hurricane Michael, landowners in Southeast Alabama saw portions of their forests destroyed. Almost immediately following the storm, strike teams with the AFC (The Alabama Forestry Commission) were dispatched to conduct aerial surveys to map areas of timber damage and to perform health assessments of standing forestry. According to officials, it's imperative that teams are mobilized to clear debris from roadways and to harvest storm damaged or fallen timber before it's too late to effectively be used. Without helicopters as an efficient resource, debris removal and damage assessments could have taken days, even weeks resulting in widespread loss of property and income for Alabama landowners.
Reserve helicopter support for preliminary route surveys
Call FairLifts at 1-800-318-8940 now!
Advanced Aerial Survey and Modern Mapping Technologies
Aerial surveying and mapping are made possible by integrating airborne image technologies and complex data systems with helicopter support. Although individual operator's technologies may vary to a degree, they will typically utilize some form of one or more of the following.
LiDar

LiDar (Light Detection And Ranging) is a type of data acquisition technology used commonly as an aerial mapping application. Airborne LiDar technology uses a scanning laser to measure the distance between objects. Typically the spatial relationship is between the airborne scanning device and objects on the ground. The laser effectively paints or covers the surface of the object(s) with a scattering of light points and measures the time it takes for each point of light to bounce back to the scanning device. LiDar, when used in conjunction with GPS and inertial technologies, in this case, inertial referring to the position of the aircraft, creates a three dimensional set of points that renders an accurate terrain model or what is commonly referred to as a point cloud of the area being mapped. Individual providers have developed their own mapping applications that utilize a variety of airborne image technologies with some capable of simultaneously acquiring LiDar and aerial photographs of an area to deliver an even more accurate result.
GIS

GIS is a digital framework wherein geographic data is compiled. GIS gathers and analyzes spatial locations and geographic patterns to organize layers of information and mapping data into 3d visualizations. These visualizations provide deeper insights for business leaders, private contractors, utility companies and resource providers to better serve their industry-specific endeavors by raising their situational awareness of patterns, relationships, and potential trouble spots. Used in conjunction with mapping technologies, providers can uncover areas of weakness in utility installations, map environmental changes, execute exploration and excavation of areas and determine the best course of action for future projects. Local providers have the technology to deliver compiled information to clients in various GIS or CAD formats.
Photogrammetry

Photogrammetry is a process in which 3-dimensional information is carefully extracted from a collection of imagery. The process involves taking overlapping images of objects or areas and essentially converting them into 2D or 3d models. For the purpose of mapping, a number of elements combine to render an end result including one or all of the following: film and digital aerial photography, digital terrain modeling, digital elevation model (DEM) development, ground control surveys, image scanning, digital aerial triangulation, and airborne GPS. The result is a collection of data to help communicate complex concepts or problems to developers, planners, business owners, etc.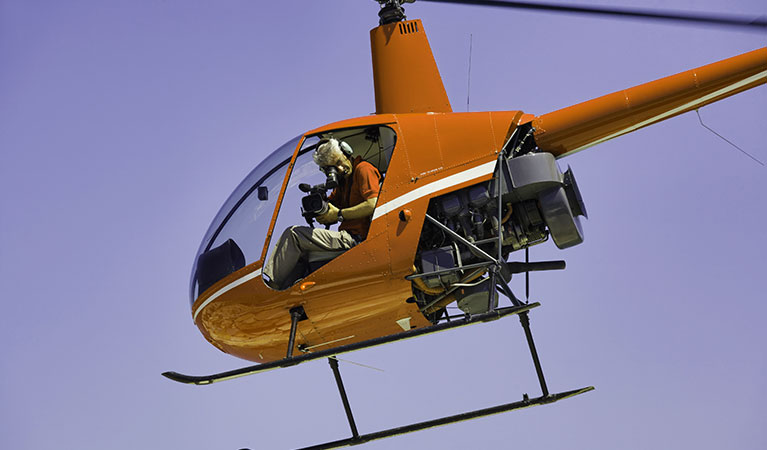 Limitless Aerial Services
Superior aircraft equipped with HD camera, data and image collection technology as well as trained pilots and technicians, deliver precise information to execute vital projects to planners, developers, and agencies. The following industries and services rely upon helicopter support for effective operations
---
Transmission Line and Utility Corridors
In efforts to satisfy the growing demand for energy resources, it's integral that the safe, uninterrupted transmission of these resources be maintained. Alabama's utility companies need to have reliable resources available to help to maintain the integrity of their existing infrastructure while simultaneously gathering and effectively translating nuances in data to plan for the future development of new power line corridors. This requires access to accurate and timely surveys of current installations and assets as well as preliminary surveys for the development of future infrastructure. Airborne LiDar technology is often used to produce accurate, three-dimensional surveys of terrain, vegetation, and electric utility installations.
High-Definition Urban Mapping
Local governments, engineers and community developers use aerial imagery to map cities in efforts to improve town planning. Helicopters make it possible for high resolution digital aerial cameras to be used in conjunction with airborne LiDar and photogrammetry technologies to simultaneously produce various types of imagery which minimizes costs and mitigates the need for road closures and supplemental ground crews. The imagery collected is used to establish an accurate representation of building outlines and roof structures to create 3-dimensional city models so as to improve upon currently established developments and develop plans for future land development projects.
---
Highway Design and Ideal Route Studies
For transportation infrastructure projects, FairLifts reserves helicopter support and access to the image collecting technologies necessary to complete accurate preliminary road and route studies, as-built surveys, GPS surveys for project development and construction, hydrographic surveys, design engineering surveys, ROW mapping, plus more. City planners and transportation departments rely on the timely execution of aerial surveys for data and image collection to generate plans that effectively circumvent potential problems in the construction of roads, railways, and highways to support the movement of people and products through communities.
Emergency Response and Damage Assessment
Civil, Federal and relief agencies tasked with mobilizing emergency response have used aerial surveys and mapping to help emergency managers to develop recovery strategies, to compile damage assessments, to plan and orchestrate rehabilitation efforts of impacted areas, and in allowing for displaced inhabitants to view images of their properties. Aerial surveys conducted for these pursuits use LiDar, high-resolution digital cameras, and film-based aerial camera systems to compile data sets and portfolios of aerial images that can be dispersed among relief agencies, and oceanic, geographic and meteorological organizations to develop proactive approaches to dealing with environmental changes and natural disasters thereby allowing them to formulate effective emergency responses in the future.
---
Mining and Exploration Services
Accurate and time effective topographic surveying and mapping resources are integral to the growth and development of Alabama's mining industry. Used in conjunction with one another, airborne LiDar and hyperspectral technologies, which track the unique spectral signatures of objects on the Earth's surface, yield accurate data sets from mineral exploration, stockpile & pit volumes, acid mine drainage monitoring, audit surveys, as-built surveys, and leak detection inspections. The results of which can be used to detect nuances in existing mining infrastructure and can then be compiled into a GIS framework to enhance and plan for the establishment of new mining infrastructure to support future growth and development throughout the state.
Schedule routine aerial surveys to ensure your energy products safe transmission
Call FairLifts at 1-800-318-8940 now!
Choose FairLifts, Your Number One Resource For Aerial Survey Solutions
A pivotal reason for selecting to reserve aerial support through FairLifts is the advantage of a single point of contact for all of the combined efforts invested in your project. FairLifts' agents make use of their experience in industrial helicopter applications to source proficient operators, pilots, and hardware to ensure your project's timely and successful completion. Agents are available twenty-four hours a day, seven days per week to speak with you regarding your project's specifics, talk hardware complexities and reserve helicopter supported aerial survey and mapping solutions.
No project is too small, no job too complex, we are prepared to manage your endeavors from start to completion, all it takes is a single phone call to start. You can connect with us by completing the contact form on the corresponding page of our website or call today.

We work hard to provide helicopter solutions for real estate, film production, and other companies near all of these Alabama municipalities:
Abbeville - Andalusia - Anniston - Ashland - Ashville - Athens - Bay Minette - Birmingham - Brewton - Butler - Camden - Carrollton - Centre - Centreville - Chatom - Clanton - Clayton - Columbiana - Cullman - Dadeville - Decatur - Dothan - Double Springs - Elba - Enterprise - Eutaw - Evergreen - Fayette - Florence - Fort Payne - Gadsden - Geneva - Greensboro - Greenville - Grove Hill - Guntersville - Hamilton - Hayneville - Heflin - Huntsville - Jasper - LaFayette - Linden - Livingston - Luverne - Marion - Mobile - Monroeville - Montgomery - Moulton - Oneonta - Opelika - Ozark - Pell City - Phenix City - Prattville - Rockford - Russellville - Scottsboro - Selma - Talladega - Troy - Tuscaloosa - Tuscumbia - Tuskegee - Union Springs - Vernon - Wedowee - Wetumpka