Helicopter Aerial Surveying Across Colorado
Take advantage of aerial mapping technologies

Helicopter Aerial Surveying Across Colorado

Real Estate - Film Production - Photography - Television
Arrange regular aerial surveys to guarantee safe energy transmission in Colorado
Call FairLifts at 1-800-318-8940 now!
Superior Survey and Mapping Solutions in Colorado
FairLifts arranges superior geomatic, photo, film and data acquisition using innovative imaging technologies including airborne LiDar, Photogrammetry, GIS compilation and more. We coordinate access to advanced aircraft, hardware and a suite of geospatial data systems to deliver accurate and affordable image and data collection for companies in Colorado, including urban planners, energy resource providers, utility companies, and civil and federal agencies.
Helicopter aerial surveys and mapping allow enhanced views from above that are more advanced than ground-based methodologies. Helicopters deliver enhanced service compared to fixed-wing aircraft given their capacity to access remote and unreachable locations.
Working with a global network of helicopter operators, we facilitate pioneering data collection systems that enable aerial land and hydrographic surveying, utility services coordination, transportation infrastructure projects, construction and engineering phase services, and an array of industry projects.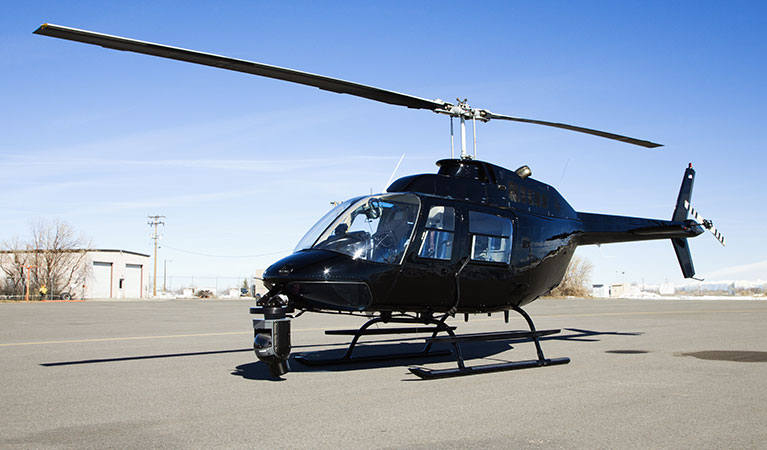 Aerial Surveys for Geologic and Hydrogeologic Studies
In Colorado, helicopters work with local companies and agencies to collect crucial geophysical data to support geologic and hydrogeologic studies. Helicopters, which can fly 200 feet above the surface of the ground, conduct surveys to map the uppermost part of Earth's crust, named the critical zone. Navigating along pre-planned flight grids, helicopters collect data by employing sensors to measure voltages that are used to map the subsurface of the Earth. The data is analyzed to distinguish subsurface sediment and rock properties. Detailed information about subsurface geology is vitally important to understand how groundwater is transported through watersheds and how its path impacts the chemistry of streams and rivers. Given that this subsurface data is difficult to obtain, especially in remote and rugged environments, helicopters provide instrumental underground insights to depths of up to 500 feet that cannot be obtained on the ground. The data gathered affords an understanding of the quality and quantity of water available through mountain headwater systems.
Schedule helicopter support for preliminary route surveys in Colorado
Call FairLifts at 1-800-318-8940 now!
Innovative Aerial Survey and Mapping Technologies
By combining aerial surveying and mapping technology with helicopter support, FairLifts, through its global network of helicopter operators, arranges superior data collection and imaging for companies in Colorado.
LiDar

LiDar (Light Detection And Ranging), a data collection technology employed in aerial mapping applications, allows scanning lasers to gauge the distance between objects. The laser envelops the surface of an object with points of lights and determines how long it takes for each point of light to revert back to the scanning device. LiDar, when employed with GPS and inertial technologies, creates a 3D set of points that provide an accurate terrain model.
GIS

GIS, a digital framework that gathers geographic data, obtains and examines spatial locations and geographic patterns to generate 3D images that afford crucial insight for businesses, private contractors, utility companies and resource providers to ascertain patterns, relationships, and likely problem areas, enabling providers to identify irregularities in utility installations, map environmental variations, execute area exploration and excavation and plan future actions.
Photogrammetry

Photogrammetry obtains 3D data from images by taking overlying images and transforming them into 2D or 3D models. For mapping, elements are fused to provide film and digital aerial photography, digital terrain modeling, digital elevation model (DEM) development, ground control surveys, image scanning, digital aerial triangulation, and airborne GPS, producing crucial data for developers, planners, business owners, etc.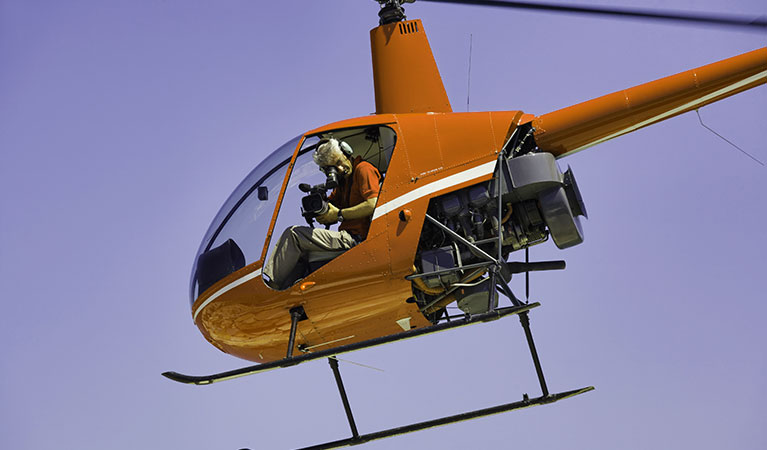 Limitless Aerial Services
Superior aircraft equipped with HD camera, data and image collection technology as well as trained pilots and technicians, deliver precise information to execute vital projects to planners, developers, and agencies. The following industries and services rely upon helicopter support for effective operations
---
Transmission Line and Utility Corridors
In Colorado, to guarantee continuous energy transmission, utility companies depend on aerial solutions to protect standing infrastructure and gather vital data to construct new power line corridors. Helicopter support delivers accurate surveys of existing installations and preliminary surveys for forthcoming infrastructures. Aerial LiDar technology generates precise, 3D surveys of terrain, vegetation, and electric utility installations.
High-Definition Urban Mapping
In Colorado, city officials, engineers and developers depend on aerial imaging to map metropolitan areas in order to develop town planning. Helicopter support allows high resolution digital aerial cameras to be used with airborne LiDar and photogrammetry technology to produce images, reducing the cost and need for road closures and added ground crews. Gathered images provide accurate illustrations of building outlines and roof structures to generate 3D urban models to enhance existing developments and plan forthcoming land development projects.
---
Highway Design and Ideal Route Studies
In Colorado, transportation infrastructure projects depend on helicopter support and image collection technology to carry out accurate road and route studies, as-built surveys, GPS surveys for project development and construction, hydrographic surveys, design engineering surveys, ROW mapping, and much more. City planners and transportation departments employ aerial surveys to create plans that prevent road, railway, and highway construction delays.
Emergency Response and Damage Assessment
In Colorado, civil, federal and relief agencies facilitating emergency response depend on aerial surveys and mapping to create recovery strategies, assess damage, plan and coordinate rehabilitation efforts, as well as deliver images of damaged homes to evacuated owners. Aerial surveys employ LiDar, high-resolution digital cameras, and film-based aerial camera systems to obtain data sets and portfolios of aerial images to circulate among oceanic, geographic and meteorological organizations, and relief agencies to respond to environmental changes and natural disasters, as well as plan forthcoming emergency responses.
---
Mining and Exploration Services
In Colorado, immediate and accurate topographic surveying and mapping resources guarantee the expansion and development of the mining industry. Airborne LiDar and hyperspectral technologies deliver accurate data sets from mineral exploration, stockpile and pit volumes, acid mine drainage monitoring, audit surveys, as-built surveys, and leak detection inspections. The results are employed to identify changes in mining infrastructures and are integrated in a GIS framework to construct new mining infrastructures, ensuring development and expansion in the state.
Guarantee superior geospatial data acquisition results with helicopter aerial surveys
Call FairLifts at 1-800-318-8940 now!
dvanced Aerial Survey Solutions in Colorado
Put a vast network of experienced helicopter operators to work for you. Agents will find the right helicopter aerial survey expert - and all the hardware - needed for your specific job. We're available 24/7 for queries, free quotes or reservation services.

We work hard to provide helicopter solutions for real estate, film production, and other companies near all of these Colorado municipalities:
Arvada - Aurora - Boulder - Broomfield - Castle Rock - Centennial - Colorado Springs - Commerce City - Denver - Fort Collins - Grand Junction - Greeley - Highlands Ranch - Lakewood - Longmont - Loveland - Parker - Pueblo - Thornton - Westminster