Helicopter Aerial Surveying Across Connecticut
Take advantage of aerial mapping technologies

Helicopter Aerial Surveying Across Connecticut

Real Estate - Film Production - Photography - Television
Schedule routine aerial surveys to ensure safe transmission of energy resources throughout Connecticut
Call FairLifts at 1-800-318-8940 now!
Survey and Mapping Helicopters for Aerial Data Acquisition in Connecticut
In efforts to map areas in Connecticut to gather situational or location-specific information, agencies the world over use a number of applications to compile data sets that may be referred to for construction and development planning, to define boundaries and to map the locations and spatial relationships between structures and land forms in certain regions. The data sets are compiled by taking aerial photographs, implementing lasered and/or Geothermal technologies and integrating real-time GPS, ultimately forming layers upon layers of information about specific objects or areas. The data is then assembled into systems commonly referred to as Geographic Information Systems (GIS). These systems will be updated routinely to keep information fresh and may be used in research and development for companies, civic or government agencies, and scientific innovations.
The most advantageous means of acquiring Geospatial information is via airborne technologies. Airborne platforms deliver a more expansive viewpoint over ground-based methodologies allowing for more area to be covered in a fraction of the time. Helicopters are preferred over other aircraft, like fixed-wing craft and UAVs because they offer more diversity in the types of locations they can fly into and do not require the use of batteries. Not only that but they additionally offer a stabilized platform from which to implement the use of airborne technologies.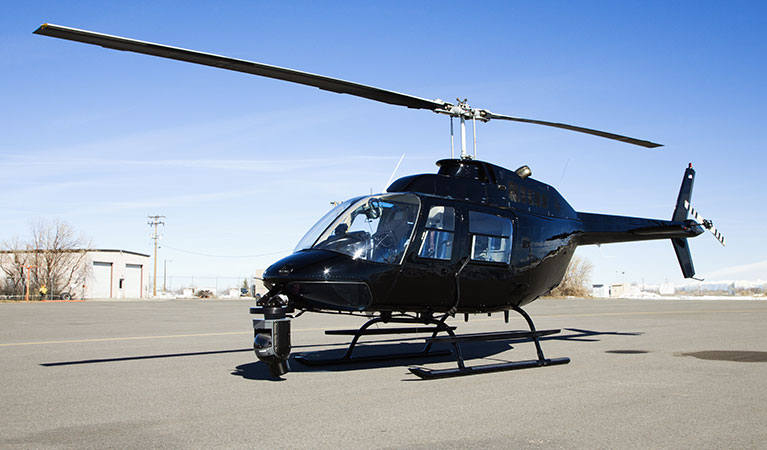 Helicopter Eco Surveying Keeps Connecticut's Government Agencies and the Public Up to Date
Alongside the advantage of helicopter support, are the innovative data collection applications that can be capitalized on. Data acquisition and compilation solutions like airborne LiDAR mapping, Geographic Information Systems (GIS), Photogrammetry, and more can be can be utilized to support aerial land and hydrographic surveying. In Connecticut, companies and agencies utilize this information for utility services coordination, transportation infrastructure projects, construction and engineering phase services, as well as various other more industry-specific pursuits.
A collaborative data set called the Connecticut Environmental Conditions Online (CT ECO) and established by the Connecticut Department of Energy and Environmental Protection (DEEP) in conjunction with the University of Connecticut Center for Land Use Education and Research (CLEAR) routinely conducts surveys to share environmental and natural resource information publicly. Local, state and federal agencies and private companies can view the information for research and development pursuits, the most recent update was in 2017 and included mapping and surveying data acquisition pertaining to Connecticut eastern coast, the North Fork of Long Island and a small piece of the southwest Rhode Island coast. For endeavors such as these, helicopters are the resource most effectively used to get accurate and timely results to keep information current.
Reserve helicopter support for preliminary route surveys
Call FairLifts at 1-800-318-8940 now!
Innovative Aerial Survey and Mapping Technologies for Connecticut
Aerial surveying and mapping are made possible by integrating airborne image technologies and complex data systems with helicopter support. Although individual operator's technologies may vary to a degree, they will typically utilize some form of one or more of the following.
LiDar

LiDar (Light Detection And Ranging) is a type of data acquisition technology used commonly as an aerial mapping application. Airborne LiDar technology uses a scanning laser to measure the distance between objects. Typically the spatial relationship is between the airborne scanning device and objects on the ground. The laser effectively paints or covers the surface of the object(s) with a scattering of light points and measures the time it takes for each point of light to bounce back to the scanning device. LiDar, when used in conjunction with GPS and inertial technologies, in this case, inertial referring to the position of the aircraft, creates a 3D set of points that renders an accurate terrain model or what is commonly referred to as a point cloud of the area being mapped.
GIS

GIS is a digital framework wherein geographic data is compiled. GIS gathers and analyzes spatial locations and geographic patterns to organize layers of information and mapping data into three-dimensional visualizations. These visualizations provide deeper insights for Connecticut's business leaders, private contractors, utility companies and resource providers to better serve their industry-specific endeavors by raising their situational awareness of patterns, relationships, and potential trouble spots.
Photogrammetry

Photogrammetry is a process in which 3-dimensional information is carefully extracted from a collection of imagery. The process involves taking overlapping images of objects or areas and essentially converting them into 2D or 3d models. For the purpose of mapping, a number of elements combine to render an end result including one or all of the following: film and digital aerial photography, digital terrain modeling, digital elevation model (DEM) development, ground control surveys, image scanning, digital aerial triangulation, and airborne GPS.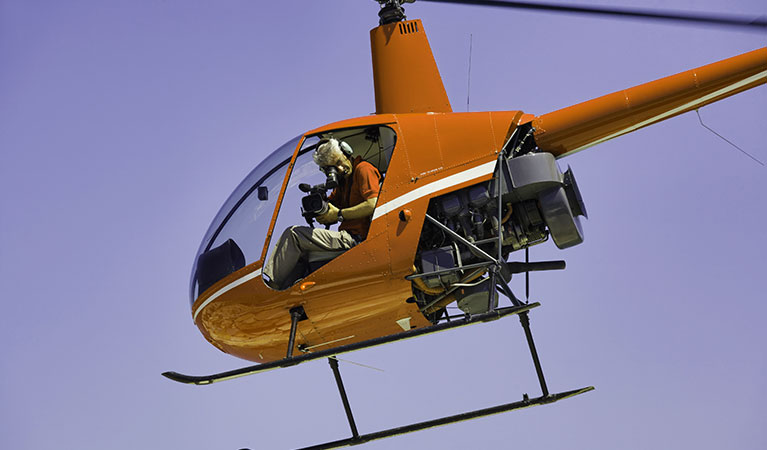 Limitless Aerial Services
Superior aircraft equipped with HD camera, data and image collection technology as well as trained pilots and technicians, deliver precise information to execute vital projects to planners, developers, and agencies. The following industries and services rely upon helicopter support for effective operations
---
Transmission Line and Utility Corridors
To satisfy the increase in demand for energy resources, it's imperative that the safe, uninterrupted transmission of these resources be maintained. Utility companies and contractors in Connecticut need to have reliable resources available to help to maintain the integrity of their existing infrastructure while simultaneously gathering and effectively translating nuances in data to plan for the future development of new power line corridors.
High-Definition Urban Mapping
Connecticut's local governments, engineers and community developers use aerial data acquisition to map cities in efforts to improve town planning. Helicopters make it possible for HD aerial cameras to be used in conjunction with airborne LiDar and photogrammetry technologies to simultaneously produce various types of imagery which minimizes costs and mitigates the need for road closures and is used in effectively planning for new growth and development opportunities.
---
Highway Design and Ideal Route Studies
In efforts to improve upon, circumvent issues with and orchestrate the development of new transportation infrastructure in Connecticut, helicopter support is used widely to complete accurate preliminary road and route studies, as-built surveys, GPS surveys for project development and construction, hydrographic surveys, design engineering surveys, ROW mapping, and more.
Emergency Response and Damage Assessment
Connecticut's civil, federal and relief agencies tasked with mobilizing emergency response use aerial surveys and mapping to help emergency managers to develop recovery strategies, to compile damage assessments, to plan and orchestrate rehabilitation efforts of impacted areas, and in allowing for displaced inhabitants to view images of their properties.
---
Mining and Exploration Services
For Connecticut's mining sector, helicopters used in conjunction with airborne LiDar and hyperspectral technologies track the unique spectral signatures of objects on the Earth's surface. as well as for the following: to yield accurate data sets from mineral exploration, to record stockpile & pit volumes, in the conduction of acid mine drainage monitoring, to perform audit and as-built surveys, and in leak detection inspections.
Take geospatial data acquisition to the ultimate level when you reserve helicopter support for aerial surveys
Call FairLifts at 1-800-318-8940 now!
Survey and Mapping Helicopters for Aerial Data Acquisition in Connecticut
No project is too small, no job too complex. Qualified agents are standing by 24 hours a day, seven days a week to reserve helicopter support for your surveying endeavors in Connecticut. Expert operators, piloting staff and crew implement the use of advanced lasered technologies to compile logistical information and 3D data sets to improve upon existing infrastructure or develop new installations. One call is all it takes to get started. You can additionally reach out to us by completing an online customer contact form found on the corresponding page of our website, response times vary but typically take less than 24 hours.

We work hard to provide helicopter solutions for real estate, film production, and other companies near all of these Connecticut municipalities:
Bridgeport - Hartford - Litchfield - Middletown - New Haven - New London - Putnam - Rockville - Willimantic