FairLifts Assists Alaska Mining Operations
Drill Rig Support - Mineral Surveys - Rehabilitation - Personnel Transport

FairLifts Assists Alaska Mining Operations

Drill Rig Support - Mineral Surveys - Rehabilitation - Personnel Transport
Professional helicopter support for the mining and exploration industry in Alaska.
Call FairLifts at 1-800-318-8940 now!
Strike Gold with Alaska Mining Operations
Helicopters can play an important part in today's mining operations, offering a variety of services, protecting the environment and workers who work in mines. FairLifts can arrange many of these helicopter services, including aerial mining assistance in the realm of mapping out locations, assisting with mining and drilling, transporting personnel, and helping mine rehabilitation and reseeding efforts. FairLifts is connected to a wide range of pilots and crews to make sure you get the service you need to help with your mining operation. We are only one phone call away.
Mining's Rich Alaskan History
Mining in Alaska has been going on for some time. Gold mining traces all the way back to the late 1800s. This tradition has done little to slow down. Even in 2015, $1.01 billion of gold was mined in Alaska, which accommodated for 37 percent of the total mining assets in the state for that year. Other mining operations throughout the state include other metals such as silver, zinc, and lead. In 2012, five main mines throughout the state produced 34 million tons of ore.
Acquire the helicopter support you need for mining exploration and operations.
Call FairLifts at 1-800-318-8940 now!
Alaska Mining Operation Helicopter Services
FairLifts helps mines flourish by booking a number of services throughout the state of Alaska. Helicopters booked by FairLifts provide many advantages over traditional ground methods. Often times they provide a safer way of doing things and can perform duties in a quicker manner. Services offered include mining, drilling and rig support, mineral exploration and mapping, personnel transportation, and mine rehabilitation and reseeding. Explore the advantages a helicopter offers in mining operations. Read more about the services arranged below.
Mining and Drill Rig Support
FairLifts can arrange a helicopter to help you with drill and mining rig support. A helicopter's lifting ability takes some of the effort out of this and can help with difficult to reach locations. A helicopter's ability to hover proves vital as it can accurately help with rig support.
---
Mineral Exploration and Mapping
Mapping out a mine is a costly and dangerous endeavor. Often times it is time consuming and poses risks for a ground crew. Having a helicopter assist in this matter can ensure safety and save on time and manpower.
Mine Rehabilitation and Reseeding
Helicopters help mining efforts by doing little to disturb the land around them. If you are looking to be environmentally conscious a helicopter is your best asset. In addition, helicopters can prove vital in helping with reseeding the land after the fact.
---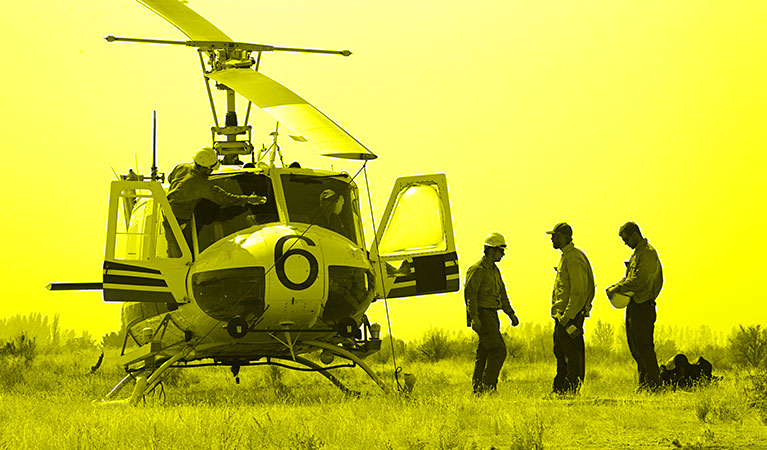 Depending on the exact location of the mine, transportation is not always easy. This is why a helicopter can help by transporting workers to difficult to reach locations. The best part? It is quicker than if they would arrive on the ground.
Let us handle the logistics of helicopter support for your mining operation.
Call FairLifts at 1-800-318-8940 now!
FairLifts Can Help Your Alaska Mining Operation Today
Choose FairLifts for all of your mining operation needs. FairLifts only partners with the best, most certified pilots and crew to get the job done. Our team members are standing by—with 24/7 service—to answer any lingering questions you may have about mining operation services we can arrange. If you are looking for a quote, we can provide that as well. We arrange mining services throughout the state. We are always just a phone call away.

We work hard to provide helicopter solutions for mining operations near all of these Alaska municipalities:
Barrow - Fairbanks - Healy - Ketchikan - King Salmon - Kodiak - Kotzebue - Naknek - Palmer - Petersburg - Sand Point - Soldotna