Helicopter Support for Mining Operations and Exploration in California
Drill Rig Support - Mineral Surveys - Rehabilitation - Personnel Transport
Helicopter Support for Mining Operations and Exploration in California
Drill Rig Support - Mineral Surveys - Rehabilitation - Personnel Transport
Professional helicopter support for the mining and exploration industry in California.
Call FairLifts at 1-800-318-8940 now!
Dependable helicopter mining operations in California
Take advantage of the industry's newest solution for mining operations. It has never been easier to maximize your productivity and expand your mining network, than with the introduction of a helicopter or a fleet into your daily routine. Helicopters regularly help the mining elite in leveraging the vertical element for immediate corporate benefit, allowing for novel perspectives and task completion in a fraction of the traditional time. It's the solution you deserve, at rates that have never been more affordable. Professional, tested pilots comprise the industry's finest crews, providing you the peace of mind you deserve when placing your mining operations into qualified hands.
Expert mining operations by helicopter in The Golden State
Flying conditions know no better location than California, a state gifted with arguably the best weather in the continental United States. The Golden State hosts mild climatic conditions and calm temperatures, good for flight virtually any time of year.
Originally made famous during the worldwide California Gold rush, mining operations today in California continue to pursue not only precious metals, but also various required state resources. Especially in Northern and inland California, mining procedures continue to thrive, and their population can only stand to gain from the introduction of helicopter metrics to your respective ventures.
Acquire the helicopter support you need for mining exploration and operations.
Call FairLifts at 1-800-318-8940 now!
California Mining Operation Helicopter Services
This is your opportunity to take advantage of mining operations in California, a portfolio of mining packages that are both affordable and successful in optimizing your current procedures. Carried out by dedicated, trained helicopter pilots and crews, they allow you to keep your attention on the immediate and lasting success of your business, while the helicopter puts in the heavy lifting. No matter your budget or your individual preferences, there promises to exist a package that can accommodate both finances and availability.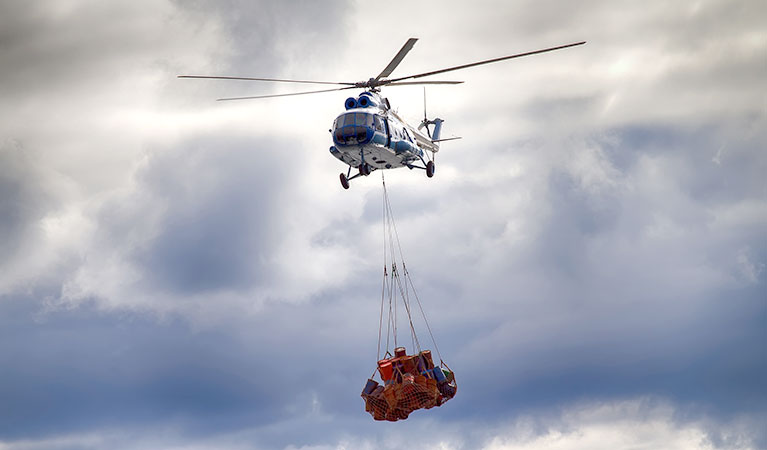 Mining and Drill Rig Support
Bolster your drill rig with support from above, when you include a helicopter in your plans for mine operations. You can also satisfy the complete extent of your general mine practices with a helicopter, in near-record time. Regular mine proceedings and enhanced drill rig support are completed to your satisfaction.
---
Mineral Exploration and Mapping
You're provided with a holistic perspective of your mine site from above. Mineral exploration by helicopter provide methods for location prospective drilling locations. Mapping takes place at unrivaled rates, given a helicopter's views of the entire site at a single time. Map the site and identify regions for mineral exploration.
Mine Rehabilitation and Reseeding
Rehabilitation and reseeding alike are carried out with expert, routine efficiency when accomplished through the air, by helicopter. A professional helicopter provider can easily make short work of rehabilitation measures at your mine, as well as reseeding, to keep mining operations at optimal levels for the foreseeable future.
---
Move workers and mine authorities from one mine location to the next at half the time, when you complete transportation requirements by helicopter! Given a chopper's unique capacity to hover above obstacles and reach destinations without considering ground inhibitions, personnel transportation is finally provided with the winning solution it deserves.
Let us handle the logistics of helicopter support for your mining operation.
Call FairLifts at 1-800-318-8940 now!
Get in touch with superior California mine operations solutions today
It's time that you make a new kind of mine operations your own. Reach out to one of our customer service representatives today, for the answer to any of your remaining questions about the proficiency of a helicopter at your mine site. You can also begin booking a package today, all by calling one of our agents. Lines are open every hour of every day, so feel free to call! You can also fill out a customer contact form online, and expect an answer within 24 hours of your submission.
We work hard to provide helicopter solutions for mining operations near all of these California municipalities:
Alturas - Auburn - Bakersfield - Bridgeport - Colusa - Crescent City - Downieville - El Centro - Eureka - Fairfield - Fresno - Hanford - Hollister - Independence - Jackson - Lakeport - Los Angeles - Madera - Mariposa - Markleeville - Martinez - Marysville - Merced - Modesto - Napa - Nevada City - Oakland - Oroville - Placerville - Quincy - Red Bluff - Redding - Redwood City - Riverside - Sacramento - Salinas - San Andreas - San Bernardino - San Diego - San Francisco - San Jose - San Luis Obispo - San Rafael - Santa Ana - Santa Barbara - Santa Cruz - Santa Rosa - Sonora - Stockton - Susanville - Ukiah - Ventura - Visalia - Weaverville - Willows - Woodland - Yreka - Yuba City