Helicopter Support for Mining Operations and Exploration in Colorado
Drill Rig Support - Mineral Surveys - Rehabilitation - Personnel Transport

Helicopter Support for Mining Operations and Exploration in Colorado

Drill Rig Support - Mineral Surveys - Rehabilitation - Personnel Transport
Professional helicopter support for the mining and exploration industry in Colorado.
Call FairLifts at 1-800-318-8940 now!
Discover what Colorado mining operations by helicopter can do for you
In an age defined by productivity and security, it's time you provided your mining endeavors with the solution that puts you at the forefront of your mining operations. Take to expansive Colorado mining landscapes with unparalleled efficiency. Put a helicopter to work achieving unprecedented output without an undue price tag. Expert, professional pilots routinely practice aerial mining operations, adhering to uncompromised safety standards and capitalizing on proven production. Dedicated helicopter providers make for world-class service, for all of your mining operational needs in beautiful Colorado.
Optimized mining operations in Colorado
Colorado plays host to a landscape of mining operations. Provide your mine the advantage with the assistance of a helicopter optimized for mining efficiency. When it comes to the Centennial State, mining comprises a substantial portion of the output, making even more important the productivity levels onsite at the mine itself. Popularly mined substances in Colorado include gold and silver, as well as marble, coal and iron. Since 1870 when Colorado mining operations began, to the 2011 Pinon Ridge Mill construction created for the mining of uranium, state mine frequency testifies to its importance.
Acquire the helicopter support you need for mining exploration and operations.
Call FairLifts at 1-800-318-8940 now!
A varied array of helicopter mining services
No matter your individualized preferences or your respective budget for helicopter mining operations, there promises to be a package that ideally suits your interests. Mining operations in Colorado are more efficient than ever by helicopter, successful in putting you ahead of the industry curve. From mine rehabilitation and mineral exploration to drill rig support and the easy transportation of all personnel, your mining procedures remain freer than ever when you allow a helicopter to account for your continued mining success. Focus on what matters, while a helicopter literally completes all the heavy lifting.
Mining and Drill Rig Support
Support drill rigging operations as well as general mining practices, when you allow a helicopter to frequent your mining site on a regular basis. Drill rig support from the air provides you with the added flexibility of diversified operations, together with general mining practice made easier from the skies.
---
Mineral Exploration and Mapping
Expand your mining operations, with the unique capabilities that a helicopter brings to the table. You can identify alternative opportunities and possible mineral exploration endeavors from above and can further pursue those ventures with helicopter prowess. Map the complete extent of current, past or future mining operation with ease!
Mine Rehabilitation and Reseeding
Restore your mine to peak form, with unique rehabilitation and reseeding packages available exclusively through professional helicopter providers. Mine rehabilitation and reseeding provisions are crucial in keeping your mining operations smooth and continuous; it's time you gave yourself the advantage that the rest of the mining industry is looking for.
---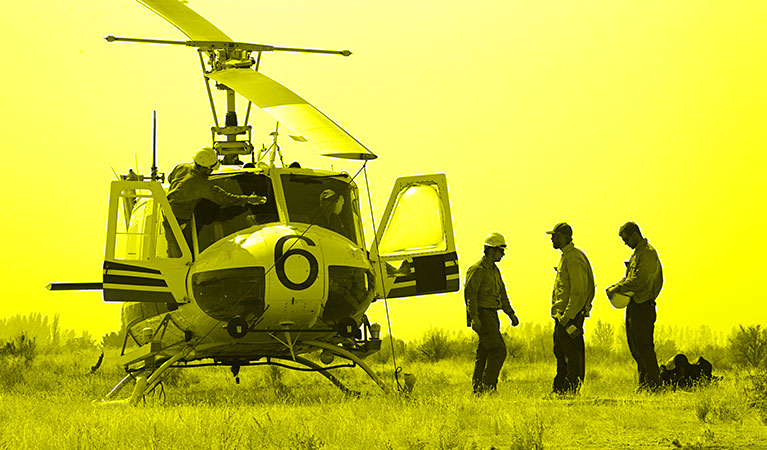 Now it's easier to move personnel from one location to the next. Transport individuals from one mine to another, or from one section of the mine to another, at a moment's notice by helicopter! It's easier than ever to maximize your output, by eliminating the delay of traditional personnel movement.
Let us handle the logistics of helicopter support for your mining operation.
Call FairLifts at 1-800-318-8940 now!
FairLifts Can Help Your Colorado Mining Operation Today
Don't wait a second before applying the privilege that is helicopter-facilitated mining operations to your own Colorado mining ventures. This is your chance to take advantage of low rates for some of the industry's leading helicopter services, all of which enable to transform outlook and output almost instantly. Get in touch with one of our customer service agents today, a representative who can answer your remaining inquiries, and can help you in booking a mining operations package today! If you prefer, you can also submit an online customer contact form, for a quick 24-hour response.

We work hard to provide helicopter solutions for mining operations near all of these Colorado municipalities:
Akron - Alamosa - Aspen - Boulder - Breckenridge - Brighton - Broomfield - Burlington - Cañon City - Castle Rock - Central City - Cheyenne Wells - Colorado Springs - Conejos - Cortez - Craig - Creede - Cripple Creek - Del Norte - Delta - Denver - Dove Creek - Durango - Eads - Eagle - Fairplay - Fort Collins - Fort Morgan - Georgetown - Glenwood Springs - Golden - Grand Junction - Greeley - Gunnison - Holyoke - Hot Sulphur Springs - Hugo - Julesburg - Kiowa - La Junta - Lake City - Lamar - Las Animas - Leadville - Littleton - Meeker - Montrose - Ordway - Ouray - Pagosa Springs - Pueblo - Saguache - Salida - San Luis - Silverton - Springfield - Steamboat Springs - Sterling - Telluride - Trinidad - Walden - Walsenburg - Westcliffe - Wray