Helicopter Support for Mining Operations and Exploration in Louisiana
Drill Rig Support - Mineral Surveys - Rehabilitation - Personnel Transport
Helicopter Support for Mining Operations and Exploration in Louisiana
Drill Rig Support - Mineral Surveys - Rehabilitation - Personnel Transport
For smooth Louisiana mining operations
Call FairLifts at 1-800-318-8940 now!
A better mining solution in Louisiana
The best mining solution in Louisiana is an aerial one. When it comes to proficient, secure mining operations that help you to reduce your costs while expediting your ventures, no one does it better than the dedicated helicopter provides in Louisiana. Discover a sustained solution to support your mining efforts, one that keeps your focus on better business while a helicopter pilot accounts for any and all of your mining needs. Helicopter prowess is now specifically geared toward helping your mining operations flourish, completing challenging mining tasks in a fraction of the normal time.
Louisiana plays host to cutting-edge aerial mining solutions
Given the prevalence of mining endeavors specifically in the state of Louisiana, both with regard to total exports and the frequency of individual mines across the American south, the time has come for a better operations solution. Consistent exports in Louisiana remain natural gas and petroleum, as these two items comprise more than 90% of the state's holistic mining income. Other mining sites search for salt and sulfur, accounting for a thriving state industry. Especially in a state with a pleasant climate ideal for flying, helicopters flourish in advancing mining efforts.
Put aerial mining solutions to work in Louisiana
Call FairLifts at 1-800-318-8940 now!
A wide variety of aerial mining services in Louisiana
No matter your individual preferences, or your respective budget, you're going to find a helicopter package that can succeed in instantly improving your mining output in Louisiana. From mine rehabilitation and reseeding to mineral exploration and mapping, there isn't a thing that a helicopter can't do onsite at a mine. You can also personalize your helicopter package today, for specific services that target your immediate and lasting mining needs in the Pelican State. Delve into the available helicopter services at your own pace, and review which selection or selections could help you to improve your own mining ventures.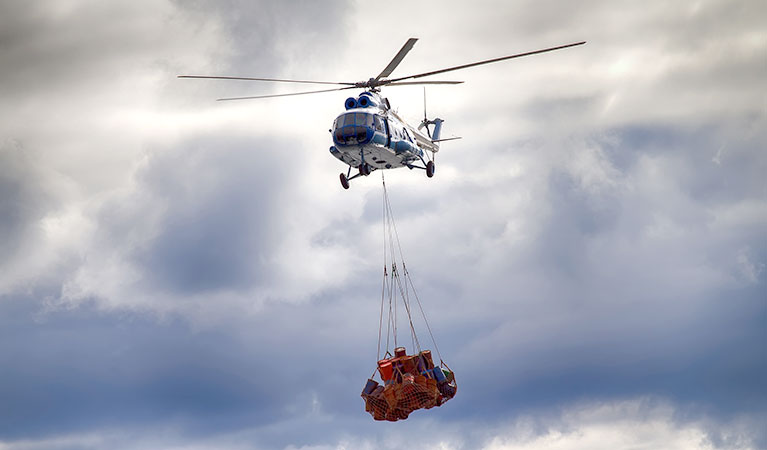 Mining and Drill Rig Support
Drill rigs are provided with the support they need for continually smooth operations, when you introduce a helicopter into the mix. You can support the general extent of your mining efforts, when you allow a helicopter to pick up the slack and return your site to a fully operational capacity.
---
Mineral Exploration and Mapping
Helicopters are also ideal in helping you to identify those regions of your mining site itself that will prove exotically conducive to further exploration. With mineral exploration and mapping services, you can mine with confidence and accuracy in Louisiana, consistently meeting your quota for an efficient output.
Mine Rehabilitation and Reseeding
Rehabilitation and reseeding ventures are crucial in returning your mine to full strength, and in keeping it there. And now, you have the luxury in making helicopter-optimized mine rehabilitation and reseeding procedures by helicopter your own, for efficient efforts at your Louisiana site whenever you need them most.
---
Transport personnel from one mine location to the next, and even from one mine to another, with the quick and efficient services that a helicopter alone can provide. Now it's easier than ever to move workers to the places you need them most, when you out aerial transportation to work.
For dependable mining operations from above
Call FairLifts at 1-800-318-8940 now!
FairLifts Can Help Your Louisiana Mining Operation Today
Now that you've discovered how easy it is to expedite your mining operations in Louisiana, you're encouraged to pick up the phone, or to go online, and make these helicopter services entirely your own. For an affordable price, you can exist among the industry leaders in your region, and easily realize your capacity for increased operations. Call a customer service agent today, for more information and to book your helicopter package. Agents can also answer any outstanding questions you may have. You can also employ the customer contact form online for a response within a day.
We work hard to provide helicopter solutions for mining operations near all of these Louisiana municipalities:
Abbeville - Alexandria - Amite - Arcadia - Bastrop - Baton Rouge - Benton - Cameron - Chalmette - Clinton - Colfax - Columbia - Convent - Coushatta - Covington - Crowley - DeRidder - Donaldsonville - Edgard - Farmerville - Franklin - Franklinton - Greensburg - Gretna - Hahnville - Harrisonburg - Homer - Houma - Jena - Jennings - Jonesboro - Lafayette - Lake Charles - Lake Providence - Leesville - Livingston - Mansfield - Many - Marksville - Minden - Monroe - Napoleonville - Natchitoches - New Iberia - New Orleans - New Roads - Oak Grove - Oberlin - Opelousas - Plaquemine - Pointe a la Hache - Port Allen - Rayville - Ruston - Saint Francisville - Saint Joseph - Saint Martinville - Shreveport - Tallulah - Thibodaux - Vidalia - Ville Platte - West Carroll - Winnfield - Winnsboro