Helicopter Support for Mining Operations and Exploration in Maryland
Drill Rig Support - Mineral Surveys - Rehabilitation - Personnel Transport

Helicopter Support for Mining Operations and Exploration in Maryland

Drill Rig Support - Mineral Surveys - Rehabilitation - Personnel Transport
Get an aerial mining quote today
Call FairLifts at 1-800-318-8940 now!
Mining Operations Aerial Assistance in Maryland
FairLifts is connected to a wide network of helicopter pilots and crews, covering the entire state of Maryland. All of the helicopter services are customizable to your needs. Available aerial services for mining operations include assistance with mining and drilling, help mapping out mines, reseeding and rehabilitation efforts, and transporting crew members. A helicopter's versatile nature, heavy lifting ability, and precision flying make it an important tool for mining operations throughout Maryland. FairLifts helps you get the quality helicopter services your mining operation needs.
Mining has proved to be a vital asset to Maryland's economy. Coal mines were the start of mining in the state in the 1700s. However, the mining industry experienced a decline in Maryland in the 1900s. This was partly to coal not being used as actively as a fuel source.
In 1861, Maryland's first gold mine came into existence. A total of 45 coal mines have been established since this time in the western region of Maryland. As of today, none of these mines are active.
Recently, in 2017, Maryland had a total of 361 active mines.
Do not hesitate
Call FairLifts at 1-800-318-8940 now!
Maryland Mining Operation Helicopter Services
FairLifts arranges quality helicopter services on many fronts, including mining assistance for mining operations in Maryland. Helicopters pose an advantage above ground methods in mining. Often times with the aide of a helicopter, the job can be performed quicker with less burden on the ground crew. In addition, this helps save on manpower and is a way to work smarter instead of harder. FairLifts coordinates helicopter mining operation services that include: mining rehabilitation and reseeding efforts, support of drilling and the rig, getting your crew to where they need to be, and mineral exploration and mapping.
Mining and Drill Rig Support
It is no secret that mining equipment can be heavy, including the rig and the drill. Because of a helicopter's heavy lifting ability, it can support mining operations by lifting heavy equipment and steadying heavy objects necessary for your mining operation, taking some of the burdens off of the ground crew.
---
Mineral Exploration and Mapping
If you need help mapping out a mine, a helicopter is the way to go. Not only can a helicopter map out a mine quicker than a ground crew could, but it often takes less personnel, saving on manpower and more importantly time for your mining operation.
Mine Rehabilitation and Reseeding
If you are looking for mining rehabilitation, a helicopter can assist with mining rehabilitation efforts and reseeding endeavors. A helicopter's aerial ability can help reseed land in no time and ensure you are helping the environment to rehabilitate it. Not to mention, a helicopter does not disturb the environment because it flies from above.
---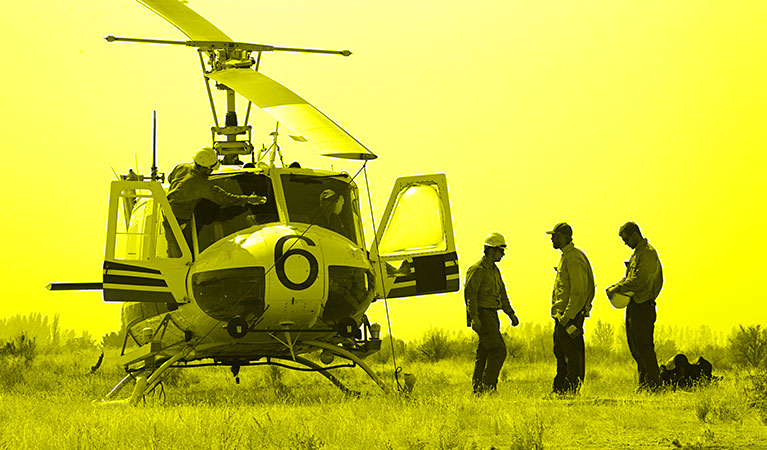 A helicopter provides the best transportation available. When compared to traveling on the ground, traveling through the air provides advantages. A helicopter can deliver personnel to a precise location that may be difficult to reach by the ground. A helicopter also delivers personnel quicker than ground methods.
Reach out to us today to get started
Call FairLifts at 1-800-318-8940 now!
Call FairLifts to Arrange Aerial Mining Assitance
Speak with FairLifts today if you are thinking about exploring aerial mining assistance in Maryland. A team member is standing by ready to assist you 24/7. Whether you are looking for a quote on a helicopter mining service or have a question, do not hesitate to give us a call. We are flexible to your needs and arrange quality services with only the highest trained professionals. A variety of helicopters are available to perform any task you need. Reach out to us today.

We work hard to provide helicopter solutions for mining operations near all of these Maryland municipalities:
Annapolis - Baltimore - Bel Air - Cambridge - Centreville - Chestertown - Cumberland - Denton - Easton - Elkton - Ellicott City - Frederick - Hagerstown - La Plata - Leonardtown - Oakland - Prince Frederick - Princess Anne - Rockville - Salisbury - Snow Hill - Towson - Upper Marlboro - Westminster