Helicopter Support for Mining Operations and Exploration in Mississippi
Drill Rig Support - Mineral Surveys - Rehabilitation - Personnel Transport

Helicopter Support for Mining Operations and Exploration in Mississippi

Drill Rig Support - Mineral Surveys - Rehabilitation - Personnel Transport
Coordinate expert helicopter mining operations support in Mississippi!
Call FairLifts at 1-800-318-8940 now!
Expert Helicopter Mining Operations Support in Mississippi
FairLifts works with a global network of helicopter providers to facilitate expert mining operations support in Mississippi, procuring trained helicopter assistance for an array of mining operations. We arrange reliable and cost-effective helicopter mining operations support, ensuring access to remote mining areas and delivering essential cargo, equipment, and crews. We also procure emergency helicopter support for life-saving transport of mining crews.
Moreover, FairLifts arranges standby helicopter service to ship necessary machinery and parts and to facilitate the transport of precious mining products to protect these from theft and to guarantee mine production.
Mississippi Mining: Construction Mining State
Mississippi has 4% of the nation's recoverable coal reserves, consisting of lignite deposits. The Red Hills surface coal mine, located in Choctaw County, Mississippi, supplies lignite to the nearby Red Hills Power Plant. About three-fifths of the coal consumed in Mississippi is mined in the state, and the rest comes from a handful of other states, primarily Wyoming, Colorado, Kentucky, Illinois, and West Virginia. The state's nonfuel mines produce sand, gravel, clay, bentonite, chalk, and limestone. Construction sand and gravel are the leading nonfuel minerals. The state ranks second in the nation in production of fuller's earth and fourth in bentonite and ball clay. Crushed stone is the second most valuable nonfuel mineral commodity, followed by fuller's earth and industrial sand and gravel.
Schedule superior helicopter mining operations support in Mississippi.
Call FairLifts at 1-800-318-8940 now!
Mississippi Helicopter Mining Operations Support Services
In Mississippi, helicopter mining operations require numerous support services, including mine rehabilitation and reseeding, mining and drill rig support, mineral exploration and mapping, and crew transport. Helicopter mining operations support enables the prompt delivery of supplies and production on board or with the use of a sling.
Mining and Drill Rig Support
FairLifts arranges mining and drill rig support. Light or intermediate helicopters transport drills to mining sites for expert and cost-effective drill rig support, ensuring loads are delivered safely and quickly. Skilled pilots with certified equipment provide superior service for mining operations.
---
Mineral Exploration and Mapping
FairLifts agents book helicopter support that facilitates mineral exploration and mapping using high-frequency electromagnetic sensing techniques that detect geological areas with highly-valuable minerals. Experienced pilots are trained to fly at low altitudes and to hover in order to correctly produce a detailed survey map of potential mining areas.
Mine Rehabilitation and Reseeding
FairLifts, working with a global network of helicopter providers, facilitates mine rehabilitation and reseeding. Helicopter support allows seeds to be dispersed uniformly over rolling terrain, guaranteeing exceptional results. Trained pilots provide precise and affordable aerial seeding to ensure the successful rehabilitation of mine sites where topsoil has been stripped, stockpiled, and replaced.
---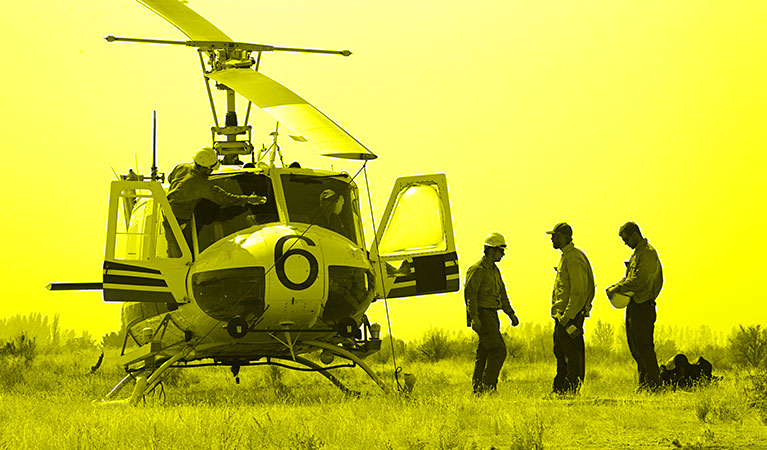 FairLifts, working alongside local helicopter providers, facilitates regular and unscheduled crew transport during shift deployment, drilling operations, and emergency situations to and from offshore and onshore mining sites. Professional pilots flying advanced aircraft deliver skilled medical staff for urgent and reliable crew transport and assistance.
Let us handle the logistics of helicopter support for your mining operation.
Call FairLifts at 1-800-318-8940 now!
FairLifts Can Help Your Mississippi Mining Operation Today
Our informed account managers are available seven days a week to help mining companies design and accomplish mining support operations and to deliver affordable solutions for crucial mining processes.

We work hard to provide helicopter solutions for mining operations near all of these Mississippi municipalities:
Aberdeen - Ackerman - Ashland - Batesville - Bay Saint Louis - Bay Springs - Belzoni - Biloxi - Booneville - Brandon - Brookhaven - Canton - Carrollton - Carthage - Charleston - Clarksdale - Cleveland - Coffeeville - Collins - Columbia - Columbus - Corinth - De Kalb - Decatur - Ellisville - Fayette - Forest - Fulton - Greenville - Greenwood - Grenada - Gulfport - Hattiesburg - Hazlehurst - Hernando - Holly Springs - Houston - Indianola - Iuka - Jackson - Kosciusko - Laurel - Leakesville - Lexington - Liberty - Louisville - Lucedale - Macon - Magnolia - Marks - Mayersville - Meadville - Mendenhall - Meridian - Monticello - Natchez - New Albany - New Augusta - Okolona - Oxford - Pascagoula - Paulding - Philadelphia - Pittsboro - Pontotoc - Poplarville - Port Gibson - Prentiss - Purvis - Quitman - Raleigh - Raymond - Ripley - Rolling Fork - Rosedale - Sardis - Senatobia - Starkville - Sumner - Tunica - Tupelo - Tylertown - Vaiden - Vicksburg - Walthall - Water Valley - Waynesboro - West Point - Wiggins - Winona - Woodville - Yazoo City