Helicopter Support for Mining Operations and Exploration in Missouri
Drill Rig Support - Mineral Surveys - Rehabilitation - Personnel Transport

Helicopter Support for Mining Operations and Exploration in Missouri

Drill Rig Support - Mineral Surveys - Rehabilitation - Personnel Transport
Call us for all your mining operations needs, whether it's a last-minute ordeal or an exploration helicopter ride
Call FairLifts at 1-800-318-8940 now!
Aerial Services During Emergency Or Anticipated Missouri Mining Operations
FairLifts coordinates mining operations throughout Missouri. Agents are here to help you figure out a resolution. We offer access to experienced vendors for aerial services to aid in mining operations throughout Missouri, whether near the Mississippi River or near an urban area.
Helicopters are sometimes the only means of transportation during emergencies. This is particularly true with mining operations, which tend to take place in remote locations. We have access to the LMH-1, and our networked contractors and pilots know how to operate advanced aircraft. They are able to handle any type of cargo and equipment at a moment's notice.
Mining Operations in Missouri
Missouri has a very active mining industry. The Mining Industry Council of Missouri is focused on the production and management of Missouri's mining sites. Interestingly, mining is one of the top industries contributing to Missouri's economy. There are government policies and investor initiatives that seek to preserve these sites. Due to its demand, we can arrange aerial mining assistance throughout the state as we are aware of how fundamental this is, especially due to the nature of the mining industry. We assist with scheduling helicopter services, but we're also here during emergencies.
Reserve mining Operations and aerial services throughout Missouri
Call FairLifts at 1-800-318-8940 now!
Unmatched Aerial Services in Missouri Mining Operations
The range of services that we're able to deliver access to is unmatched; we place an emphasis on the safety and well-being of mining operations workers. We focus on the essential services, but we also know that there are services you don't plan for.
Services include mine rehabilitation/reseeding; mining and drill rig support; mineral exploration and mapping; and personnel transportation. From the beginning, we're here to walk you through the complicated logistics of mining, and we answer questions throughout so that you're up-to-date on conditions and progress.
Mining and Drill Rig Support
Logistical planning is an ongoing need, and we assist you in organizing safe operations. Mining and drill rig support is important for your safety and that of the public. Local operator's equipment is technologically advanced, ensuring safety and proper maintenance of the site.
---
Mineral Exploration and Mapping
Mineral exploration and mapping is a vital part of mining operations, and we know just how important it is to plan ahead and map out the process. We are able to reserve the proper equipment, exploration helicopter rides, and experienced pilots as we seek to help you explore territory in search of the perfect gems.
Mine Rehabilitation and Reseeding
Planning and environmental progress go hand in hand; we help you plan ahead, coming up with mining techniques that are less detrimental to the environment, thus lessening the overall damage. We consult with you, as we offer suggestions and address your concerns.
---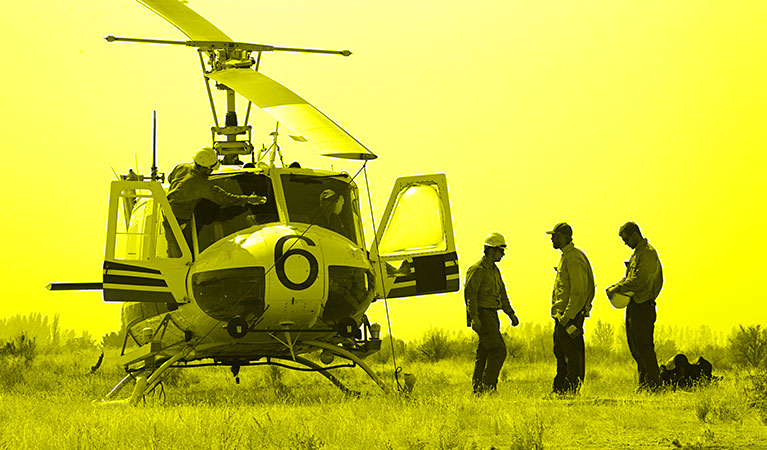 Sometimes your best (or only) mode of transportation is by air (via a helicopter), but other times, you simply want reliable transportation for your personnel. In this case, we assist in scheduling personnel transportation, accommodating your needs.
Book logistical transport to mining sites in Missouri
Call FairLifts at 1-800-318-8940 now!
Mining Operations: Aerial Services Throughout Missouri
Mining operations must be carried out with diligence. We provide you with options for technique, logistical support, personnel transportation, and emergency aerial services so that you're covered in any situation. If you need to consult on the safety and maintenance of a mining operation, or you're not sure exactly what service you should start with, we meet with you to plan the next steps.

We work hard to provide helicopter solutions for mining operations near all of these Missouri municipalities:
Albany - Alton - Ava - Benton - Bethany - Bloomfield - Bolivar - Boonville - Bowling Green - Buffalo - Butler - California - Camdenton - Carrollton - Carthage - Caruthersville - Cassville - Centerville - Charleston - Chillicothe - Clayton - Clinton - Columbia - Doniphan - Edina - Eminence - Farmington - Fayette - Forsyth - Fredericktown - Fulton - Gainesville - Galena - Gallatin - Grant City - Greenfield - Greenville - Harrisonville - Hartville - Hermann - Hermitage - Hillsboro - Houston - Huntsville - Independence - Ironton - Jackson - Jefferson City - Kahoka - Kansas City, - Kennett - Keytesville - Kingston - Kirksville - Lamar - Lancaster - Lebanon - Lexington - Liberty - Linn - Linneus - Macon - Marble Hill - Marshall - Marshfield - Maryville - Maysville - Memphis - Mexico - Milan - Montgomery City - Monticello - Mount Vernon - Neosho - Nevada - New London - New Madrid - Oregon - Osceola - Ozark - Palmyra - Paris - Perryville - Pineville - Platte City - Plattsburg - Poplar Bluff - Potosi - Princeton - Richmond - Rock Port - Rolla - Saint Charles - Saint Joseph - Salem - Savannah - Sedalia - Shelbyville - Springfield - St. Louis - Ste. Genevieve - Steelville - Stockton - Trenton - Troy - Tuscumbia - Union - Unionville - Van Buren - Versailles - Vienna - Warrensburg - Warrenton - Warsaw - Waynesville - West Plains