Helicopter Support for Mining Operations and Exploration in New Jersey
Drill Rig Support - Mineral Surveys - Rehabilitation - Personnel Transport

Helicopter Support for Mining Operations and Exploration in New Jersey

Drill Rig Support - Mineral Surveys - Rehabilitation - Personnel Transport
For more details and create a custom plan to begin your successful mining operation
Call FairLifts at 1-800-318-8940 now!
FairLifts is a premier provider of aerial mining services in the state of New Jersey
We offer the states finest professional pilots the aviation industry has to offer, and experienced operators who specialize in the mining and rehabilitation industry. While mining is tough, we can provide the support that you need for a number of tasks including equipment transport and construction, aerial exploration and mapping, logistical transportation, mine Rehabilitation, and reseeding and SAR evacuations. Local partners work with the specific staff and equipment that extend to areas close to your site operations for rapid deployment and transport.
The Mining Industry has been active in the State of New Jersey since the 1600's
The Garden State contains one of the first iron mines in the US, which was discovered after Dutch settlers stumbled upon copper along the Delaware River. There are currently 450 abandoned mines with maps that haven't been updated since 1983.
Our staff is ready to assist you with solutions that will help you complete your mining operations
Call FairLifts at 1-800-318-8940 now!
FairLifts Provides Several Aerial Mining Operations Services for industrial clients
can schedule hassle-free assistance in such cases, where land development, purchasing, mapping, and surveyings are needed. We offer excellent aerial mining, mineral and mapping services to assist in the construction, renovation, and rehabilitation of land, water and marsh mining spots.
Mining and Drill Rig Support
The biggest advantage to aerial support for drill rig support remains the access helicopters have to areas which are otherwise inaccessible. From drilling to development, FairLifts reserves access both the equipment and expertise to assist in aerial surveying, exploration, equipment and restocking transport, sampling, search and rescue, drill assembly and more.
---
Mineral Exploration and Mapping
Finding minerals to mine is a process. Thankfully helicopters mounted with the right equipment have the ability to map and gather the necessary date quickly. Gathering data, area surveying, determining mineral types, photographs, checking magnetic field intensity, creating 3D maps, and other methods are all necessary prerequisites before the mining begins.
Mine Rehabilitation and Reseeding
This is the environmentally responsible process of delivering seeding or soil to land areas which produce fantastic results when consistently applied through helicopter operations. The goal is to restore the environment as closely as possible to its original state before land mining projects, natural disasters, and other industrial operations.
---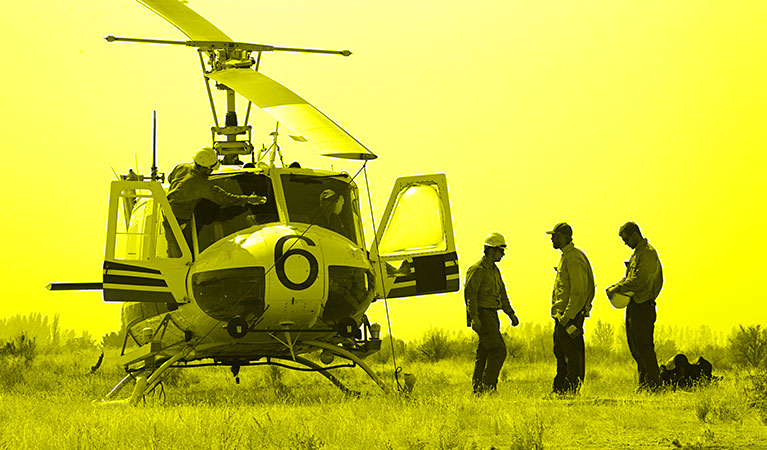 Helicopters are amongst the best means of transportation to get essential staff to and from the most remote and offshore locations. Poor infrastructure and terrain challenges aren't a big of a problem when you can be lifted above them. It is also a means to urgent medical emergency evacuations quickly.
Give us a call and our staff will help you create a plan that is fast, reliable and safe, we and we will help you execute it so your mining operations will be successful
Call FairLifts at 1-800-318-8940 now!
FairLifts provides essential services when it comes to the processes of mining operations
To ensure a successful mission, it takes reliable and knowledgeable staff that knows how to conduct proper support operations. Our network operators have years of experience and have successfully helped many industrial clients to complete their most challenging tasks efficiently, and in a much more timely manner in close and remote locations. Safety is also at the forefront of every task, so aerial medical transport and evacuations are available. You can call us as your most trusted aerial operations team.

We work hard to provide helicopter solutions for mining operations near all of these New Jersey municipalities:
Belvidere - Bridgeton - Camden - Cape May Court House - Elizabeth - Flemington - Freehold Borough - Hackensack - Jersey City - Mays Landing - Morristown - Mount Holly - New Brunswick - Newark - Newton - Paterson - Salem - Somerville - Toms River - Trenton - Woodbury