Helicopter Support for Mining Operations and Exploration in New Mexico
Drill Rig Support - Mineral Surveys - Rehabilitation - Personnel Transport

Helicopter Support for Mining Operations and Exploration in New Mexico

Drill Rig Support - Mineral Surveys - Rehabilitation - Personnel Transport
Need aerial mining support?
Call FairLifts at 1-800-318-8940 now!
Mining Operations Aerial Assistance in New Mexico
A helicopter can benefit many mining operations in New Mexico. FairLifts is connected to a vast network of helicopter pilots and crew members. With them, we bring you quality mining helicopter support in a variety of ways, including helping transport members of your team, helping to map or survey a mine, assist with rig and drilling support, and help reseeding and rehabilitation efforts. Because of helicopters can provide a view from above and lift heavy objects, it is the ideal machine for helping with mining operations.
New Mexico Mining Operation: Not All That Shines Is Gold
While New Mexico has the lowest gold mining amount in all of the western states, there are other metals mined in the state. A few of the metals mined in New Mexico include copper, coal, uranium, and copper. New Mexico is the largest uranium producer in the United States.
Coal has played a role in New Mexico's economy since the 1850s. Coal makes up around 14.6 million acres in the state, with most of it being produced in the northern portion of the state. A total of 46% of the state's energy is made by coal.
Helicopters can help in reaching hard to get to locations to expand on mining in New Mexico.
Get a quote on helicopter mining operations today
Call FairLifts at 1-800-318-8940 now!
New Mexico Mining Operation Helicopter Services
FairLifts arranges the highest quality of helicopter services. FairLifts can arrange these services throughout the entire state of New Mexico. A helicopter can perform mining aerial assistance in a safe and effective way. Services that can be arranged through FairLifts for mining operations include the transportation of crew members, mineral mapping and exploration, mining rehabilitation and reseeding services, and drilling and rig support. A helicopter can be a great resource for any mining operation in New Mexico.
Mining and Drill Rig Support
Heavy lifting can prove to be a burden when mining at any time. A helicopter can ease this heavy lifting by providing mining and rig support, taking the burden and decreasing the amount of manual labor needed in a New Mexico mining operation.
---
Mineral Exploration and Mapping
When it comes to mining there are always new areas to explore. A helicopter can map out any area you are interested in, making it possible to identify mineral-rich areas. A helicopter can provide a detailed map and important geological information about a potential mining area.
Mine Rehabilitation and Reseeding
A helicopter can assist with rehabilitating any mine. In addition, a helicopter can also assist in reseeding any mine. As with many mining tasks, a helicopter can cut the amount of time it takes to rehabilitate to reseed any mine and decreasing manual labor that is needed.
---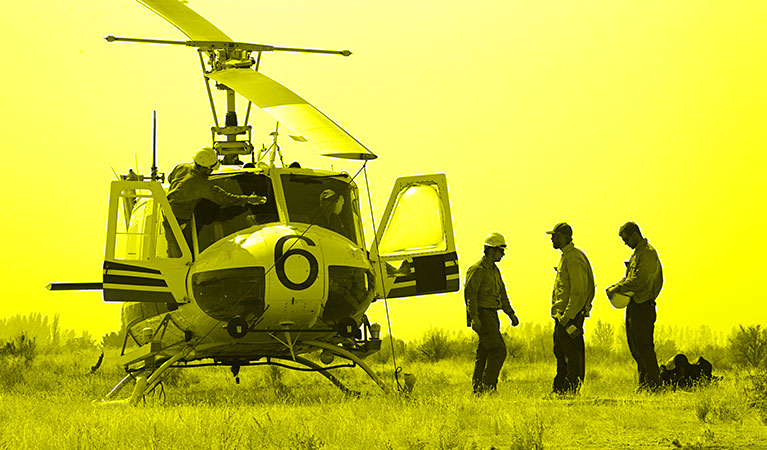 Having the necessary workers in the right place is important in any mining operation. A helicopter can provide logistical transportation to a variety of different places. A helicopter provides precise transportation to necessary locations—even difficult to reach locations, making sure you have the personnel transportation you need.
Call FairLifts for helicopter mining support in New Mexico
Call FairLifts at 1-800-318-8940 now!
Call FairLifts For Aerial Mining Support
FairLifts provides mining support throughout the entire state of New Mexico. No matter what tasks you need to be done, FairLifts prides itself in arranging helicopter services. We partner with only the best pilots, crew members who use the latest technology available in the mining world. Reach out to us by giving a call. If you have any lingering questions, want a quote on helicopter mining services, speak with a team member today. We take calls 24/7 so you can call when it is convenient for you.

We work hard to provide helicopter solutions for mining operations near all of these New Mexico municipalities:
Alamogordo - Albuquerque - Aztec - Bernalillo - Carlsbad - Carrizozo - Clayton - Clovis - Deming - Estancia - Fort Sumner - Gallup - Grants - Las Cruces - Las Vegas - Lordsburg - Los Alamos - Los Lunas - Lovington - Mora - Mosquero - Portales - Raton - Reserve - Roswell - Santa Fe - Santa Rosa - Silver City - Socorro - Taos - Tierra Amarilla - Truth or Consequences - Tucumcari