Helicopter Support for Mining Operations and Exploration in New York
Drill Rig Support - Mineral Surveys - Rehabilitation - Personnel Transport

Helicopter Support for Mining Operations and Exploration in New York

Drill Rig Support - Mineral Surveys - Rehabilitation - Personnel Transport
Professional Helicopter Support and Services for Mining Operations in New York.
Call FairLifts at 1-800-318-8940 now!
FairLifts Works Alongside New York Mining Operations
Allow FairLifts New York to guide you in reserving helicopter support as you make your way to unique mining sites. Local operators use the best equipment and the latest GPS technology for you to explore the state. Mining operations may lead to emergencies. Unfortunately, this is the nature of the mining industry. It comes with the territory. To control damage, aerial services may be your best solution in such cases, especially in remote locations. If you're planning ahead, FairLifts can help you arrange aerial services that are beneficial, too. We partner with the top pilots and operators in the field.
Explore Different Mining Operations Around New York
Whether you're in Ithaca or in the outskirts of New York City, there's so much to see in New York State -- especially as it relates to the mining industry. Mineral resources, in particular, play a large role in the state's economy. There are over 2,000 active mines dispersed across the state. We can help you to book aerial exploration, drill rig support, and logistical transport to the many mining sites in New York. It's important to point out that aerial services and helicopter support are available on-demand, but we also encourage you to schedule in advance.
Acquire the helicopter support you need for mining exploration and operations.
Call FairLifts at 1-800-318-8940 now!
New York Mining Operation Helicopter Services
FairLifts will allow you to experience mining operations with a new perspective. We prioritize the safety of mining operations workers, so we reserve through local providers who are available during emergencies as well. Services offered include: mine rehabilitation and reseeding; mining and drill rig support; mineral exploration and mapping; and personnel transportation. Feel free to ask questions before and during the exploration; we want you to be confident in your decision to book through FairLifts.
Mining and Drill Rig Support
We offer mining and drill rig support at any point during the process. Our high-capability helicopters allow us to offer emergency assistance. We may also help you schedule an equipment assessment to ensure your operation runs smoothly. Ultimately, we're capable of handling safety concerns through every stage of the operation.
---
Mineral Exploration and Mapping
Mining operations are typically successful when planned adequately. Mapping out the experience ahead of time saves you time and energy, and it increases the chance of finding a valuable gem. We will make sure that the proper equipment and the most qualified pilots are available when you wish to explore.
Mine Rehabilitation and Reseeding
Environmental preservation is important. We know this, and we make it easy for you to strategize when it comes to environment-friendly techniques. Certain mining techniques will be less advantageous to the environment than others, and we work with you to find a solution that works during the operation and beyond.
---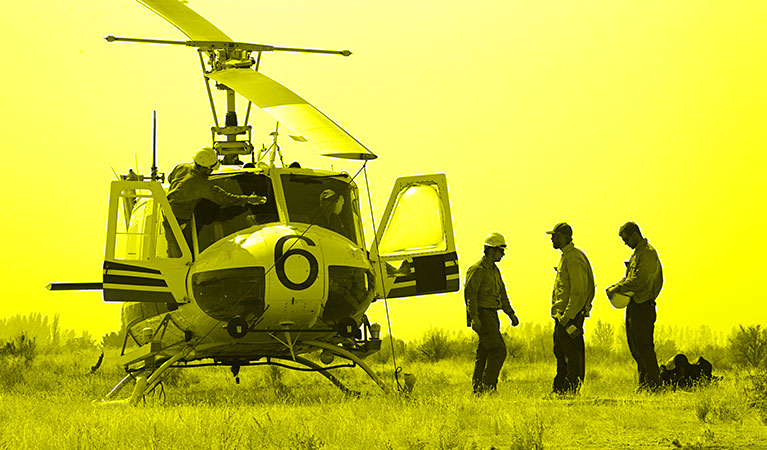 Planning ahead is important; when it comes to proper transportation services for personnel, comfort and reliability are two key factors that we promise to deliver on. We are aware of how crucial it is for the process to run smoothly, and we work around your schedule to meet your needs.
Let us handle the logistics of helicopter support for your mining operation.
Call FairLifts at 1-800-318-8940 now!
Let Us Handle the Complexities of Mining Operations
Mining operations take thorough planning and proper execution. There's the matter of transportation, proper exploration mapping, and planning for the unexpected. Let us handle the logistics, and we will organize the helicopter support that you need to launch a successful gem or mineral hunting expedition. We will reserve state of the art helicopters, using the best in equipment and aircraft technology, so that your experience is effective and efficient.

We work hard to provide helicopter solutions for mining operations near all of these New York municipalities:
Albany - Albion - Auburn - Ballston Spa - Batavia - Bath - Belmont - Binghamton - Buffalo - Canandaigua - Canton - Carmel - Catskill - Cooperstown - Cortland - Delhi - Elizabethtown - Elmira - Fonda - Fort Edward - Geneseo - Goshen - Herkimer - Hudson - Ithaca - Johnstown - Kingston - Lake Pleasant - Little Valley - Lockport - Lowville - Lyons - Malone - Mayville - Mineola - Monticello - New York City - Norwich - Oswego - Owego - Penn Yan - Plattsburgh - Poughkeepsie - Queensbury - Riverhead - Rochester - Schenectady - Schoharie - Syracuse - Troy - Utica - Wampsville - Warsaw - Waterloo - Watertown - Watkins Glen - White Plains