Helicopter Support for Mining Operations and Exploration in Oregon
Drill Rig Support - Mineral Surveys - Rehabilitation - Personnel Transport

Helicopter Support for Mining Operations and Exploration in Oregon

Drill Rig Support - Mineral Surveys - Rehabilitation - Personnel Transport
Professional helicopter support for the mining and exploration industry in Oregon.
Call FairLifts at 1-800-318-8940 now!
Helicopter Support for Oregon Mining Operations
It's time that you outfitted your Oregon mining site with the latest in advanced technologies. For reasonable prices, you can achieve an output that ranks you among the industry's finest, all with the prowess that a helicopter lends to your existing operations. Perform mineral location techniques for new opportunities onsite, take accurate aerial survey readings, even transport your workers with increased precision and security. Helicopters take your ventures entirely to the next level in the American West, thanks to professional providers that enhance their aircraft specifically for Oregon mining purposes.
Capitalize on a lucrative Oregon mining market
Given the frequency of Oregon mining operations, the time has come for streamlined solutions. Mining endeavors stretch across a majority of the Beaver State, since the discovery of gold in the state's southern portion in 1851. Today, Oregon extracts large gold amounts, together with minerals, extensive coal deposits and general gravel. Mining endeavors in Oregon comply with mining stipulations, parameters within which helicopters routinely operate. From the Sugar Pine location to the Leopold Mine, mining efforts are alive and well in Oregon, and benefit from the introduction of a helicopter into existing logistics.
Acquire the helicopter support you need for mining exploration and operations.
Call FairLifts at 1-800-318-8940 now!
Oregon Mining Operation Helicopter Services
No matter your financial parameters or your personal preferences, there's always a helicopter provider in Oregon ready and able to transform your mining aspirations into a reality. Whether you're looking for a better way to perform an aerial survey, a streamlined method for personnel transportation, or emergency relief by air, helicopters can do it all at your Oregon mine site, thanks to personalized service delivered to continually satisfied clients. Everything from mine rehabilitation and reseeding to drill rig support and new mineral excavation opportunities exists within a helicopter's capacity, effectively delivering a sustained mining advantage into your hands.
Mining and Drill Rig Support
Support your existing mining operations, together with drill rig procedures, with the aerial prowess of a helicopter enhanced specifically for mining procedures. Complement existing drill rig efforts with a helicopter on the premises, assisting in excavation and earth leveling efforts alike. Prioritize Oregon mining operations, with a helicopter fleet member.
---
Mineral Exploration and Mapping
Helicopters also allow you the capacity to identify new regions optimal for prospective mineral exploration efforts. Take advantage of the vertical element that a chopper provides, for mineral exploration procedures, as well as a more accurate method for capturing holistic mapping of the Oregon site itself.
Mine Rehabilitation and Reseeding
Keep your mine functioning at maximum capacity, with the mining rehabilitation and reseeding efforts available exclusively by helicopter. Given the large amounts of earth moved daily during regular mining exploits, rehabilitation and reseeding ventures are crucial in maintaining your mine's productivity; accomplish these tasks easily through the air in Oregon.
---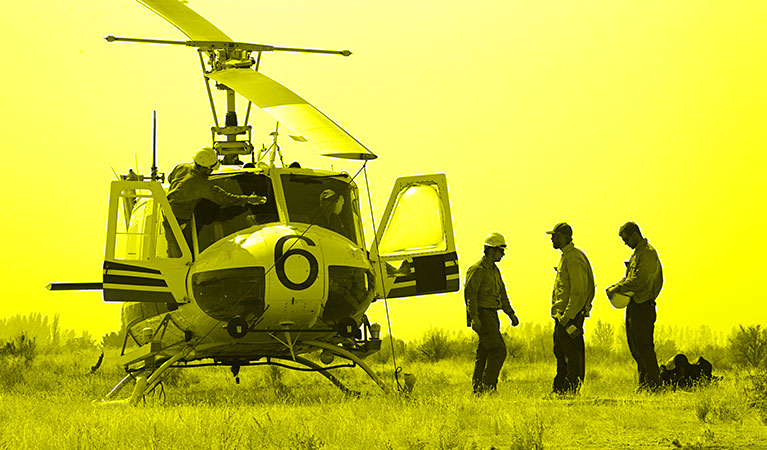 Have workers exactly where you need them on-hand at your Oregon mining site, with the capacity to lift multiple mine members at a single time, for expedient relocation. Keep hands at work at priority locations and move personnel to locations that are difficult to reach by way of ground transportation.
Let us handle the logistics of helicopter support for your mining operation.
Call FairLifts at 1-800-318-8940 now!
Reach out for Oregon Helicopter Support
You don't want to wait another moment before electing to take advantage of unique helicopter services. These popular, natural mine enhancers will have your mine achieving a new standard in productivity. Discover the advantage that a helicopter can bring to your Oregon mine site, everything from expedited worker transportation to emergency response procedures to mineral exploration packages. A FairLifts customer service agents is always on-hand, to answer any remaining questions, and to assist in booking your helicopter package. You can also fill out an online customer contact form, for a quick response within a 24-hour period.

We work hard to provide helicopter solutions for mining operations near all of these Oregon municipalities:
Albany - Astoria - Baker City - Bend - Burns - Canyon City - Condon - Coquille - Corvallis - Dallas - Enterprise - Eugene - Fossil - Gold Beach - Grants Pass - Heppner - Hillsboro - Hood River - Klamath Falls - La Grande - Lakeview - Madras - McMinnville - Medford - Moro - Newport - Oregon City - Pendleton - Portland - Prineville - Roseburg - Saint Helens - Salem - The Dalles - Tillamook - Vale