Helicopter Support for Mining Operations and Exploration in Pennsylvania
Drill Rig Support - Mineral Surveys - Rehabilitation - Personnel Transport

Helicopter Support for Mining Operations and Exploration in Pennsylvania

Drill Rig Support - Mineral Surveys - Rehabilitation - Personnel Transport
Professional helicopter support for the mining and exploration industry in Pennsylvania.
Call FairLifts at 1-800-318-8940 now!
Aerial Mining Options in Pennsylvania
Aerial surveys are utilized in quite a few fields including archaeology, real estate development, construction, wildlife management, disaster relief, mining exploration and more. The process involves collecting geomatics and imagery that is only visible in the air. These bird's-eye view surveys have been completed by hot air balloons, airplanes and UAVs. However, helicopters are the vehicle of choice in most aerial mining operations completed in Pennsylvania. If you are looking to engage any of the many mining services available in the air, FairLifts can help connect you to the network of mining and exploration helicopter operations in the Keystone State.
The Mining History of Pennsylvania
Energy crisis are not just a modern day issue. Even the smallest US villages began grappling with the issue as early as 1790. As towns continued to grow, the stress on existing forests for wood became too much and other options began to be explored. In Pennsylvania, coal first came to be known in 1698 when Gabriel Thomas wrote about it in correspondence to William Penn. By 1761, the first Pennsylvania coal mine was on the map. Fort Pitt, which mined bituminous coal, was located in what is now bustling downtown Pittsburgh. Pennsylvania is known for producing two main types of coal, bituminous and anthracite. The Keystone State also mines quartz, feldspar, mica, pyroxene, calcite, and dolomite. Pennsylvania is the fourth top coal producing US state behind Wisconsin, West Virginia, and Kentucky.
Explore the aerial mining services available in Pennsylvania,
Call FairLifts at 1-800-318-8940 now!
Explore the Aerial Mining Operations in Pennsylvania
Engaging mining exploration operations via helicopter offers the mining industry a wealth of options, including mine rehabilitation and seeding, mining and drill rig support as well as mapping and survey options. Transporting personnel is another service aerial mining operations offer mining companies in Pennsylvania. Take a look at the aerial mining services available throughout Pennsylvania.
Mining and Drill Rig Support
A lot of heavy duty equipment is involved in the entire mining process. Unlike traditional ground methods, heavy-lift helicopters are capable of transporting essential mining equipment in addition to assisting in the construction of rigs. Helicopters can both transport and place equipment at mine sites, reaching even the farthest points in Pennsylvania.
---
Mineral Exploration and Mapping
Before a mine can open, mineral exploration and mapping must be completed on the area. Geologic mapping provides a wealth of vital information such as the age relationships of rocks, any new mineral deposits in the vicinity as well as the lithology and morphology of the bodies of rocks. Aerial mineral exploration and mapping provides geologists with a bevy of information that is critical in planning the layout of any subsequent mines and even plays a pivotal role in mine closures.
Mine Rehabilitation and Reseeding
Mine rehabilitation involves restoring the landscape once a mine is closed. Aerial mining services can be utilized in surveying the landscape around the mine to plan the rehabilitation options as well as afterward in the seeding process to plant grass.
---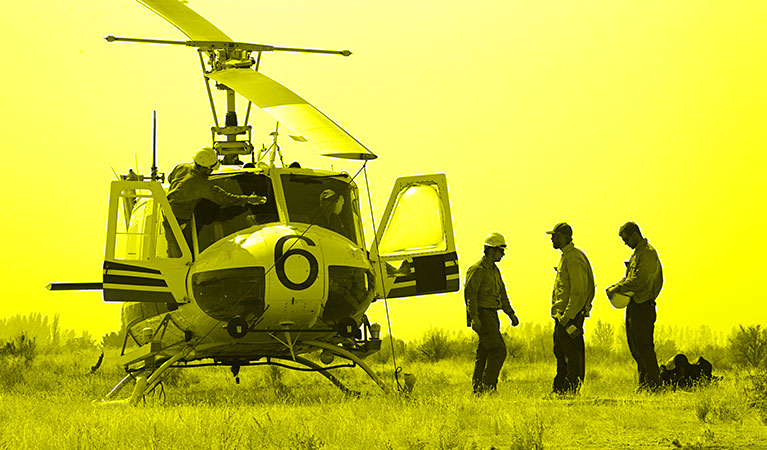 Any mining project requires a great deal of logistical planning from personnel to equipment to supplies. Helicopters can provide transportation of geologists, construction workers, miners, site managers and more to any mine location in Pennsylvania. Aerial transports is faster and more efficient than traditional ground transportation and surprisingly cost-effective. In times of emergencies, aerial transport can get necessary personnel in or out quickly.
Find out more about helicopter mining exploration in Pennsylvania,
Call FairLifts at 1-800-318-8940 now!
Take to the Air with FairLifts
Let FairLifts professional staff assist you in discovering the ideal aerial mining services available in Pennsylvania for your commercial mining or exploration projects. We are available 24/7 for free quotes, consultations or to answer aerial mining assistance questions by telephone or by using our convenient online contact form.

We work hard to provide helicopter solutions for mining operations near all of these Pennsylvania municipalities:
Allentown - Beaver - Bedford - Bellefonte - Bloomsburg - Brookville - Butler - Carlisle - Chambersburg - Clarion - Clearfield - Coudersport - Danville - Doylestown - Easton - Ebensburg - Emporium - Erie - Franklin - Gettysburg - Greensburg - Harrisburg - Hollidaysburg - Honesdale - Huntingdon - Indiana - Jim Thorpe - Kittanning - Lancaster - Laporte - Lebanon - Lewisburg - Lewistown - Lock Haven - McConnellsburg - Meadville - Media - Mercer - Middleburg - Mifflintown - Milford - Montrose - New Bloomfield - New Castle - Norristown - Philadelphia - Pittsburgh - Pottsville - Reading - Ridgway - Scranton - Smethport - Somerset - Stroudsburg - Sunbury - Tionesta - Towanda - Tunkhannock - Uniontown - Warren - Washington - Waynesburg - Wellsboro - West Chester - Wilkes-Barre - Williamsport - York