Helicopter Support for Mining Operations and Exploration in South Carolina
Drill Rig Support - Mineral Surveys - Rehabilitation - Personnel Transport

Helicopter Support for Mining Operations and Exploration in South Carolina

Drill Rig Support - Mineral Surveys - Rehabilitation - Personnel Transport
Professional helicopter support for the mining and exploration industry in South Carolina.
Call FairLifts at 1-800-318-8940 now!
Superior Helicopter Mining Operations Support in South Carolina
By working exclusively with a team of expert helicopter operators, we can schedule superior mining operations support in South Carolina, providing expert helicopter assistance for an assortment of mining operations. We facilitate cost-effective and efficient helicopter mining operations support, providing access to remote mining areas to transport important cargo, equipment, and crews, and to afford emergency helicopter service for life-saving transport of mining crews. FairLifts also schedules standby helicopter service to deliver critical machinery and parts and to transport valuable mining products in order to secure them and to safeguard mine production.
South Carolina Mining: Construction Mining State
South Carolina has roughly 500 active mine operations. In 1974, the SC Mining Act was passed to ensure all mined lands would be reclaimed at some point to ensure the safety and health of people and the environment. There are several types of surface mining done in South Carolina, including granite and vermiculite, strip mines, sand, clay and gravel mines, and sand dredging from river bottoms. FairLifts ensures vital helicopter support for mining operations, providing cost-effective and timely solutions to vital mining tasks.
Acquire the helicopter support you need for mining exploration and operations.
Call FairLifts at 1-800-318-8940 now!
South Carolina Mining Operation Helicopter Services
In South Carolina, helicopter mining operations involve numerous support services, such as mine rehabilitation and reseeding, mining and drill rig support, mineral exploration and mapping, and crew transport. Helicopters enable supplies and production to be delivered on board or with the use of a sling.
Mining and Drill Rig Support
FairLifts, in collaboration with a global network of helicopter operators, coordinates experienced mining and drill rig support. Both light or intermediate helicopters transport drills to mining sites for superior drill rig support, guaranteeing loads are conveyed safely and swiftly. A crew of expert pilots with certified equipment affords first-rate service for mining operations.
---
Mineral Exploration and Mapping
FairLifts' agents reserve helicopters for mineral exploration and mapping support. Helicopters are equipped with high-frequency electromagnetic sensing techniques that identify geological areas with highly-valuable minerals. A crew of expert pilots flies at low altitudes or hovers to capture a comprehensive survey map of prospective mining areas.
Mine Rehabilitation and Reseeding
FairLifts schedules mine rehabilitation and reseeding support. Helicopters enable seeds to be dispersed evenly over rolling environments in order to ensure excellent results. A crew of expert pilots provides exact and affordable aerial seeding for the fruitful rehabilitation of mine sites where topsoil has been stripped, stockpiled, and replaced.
---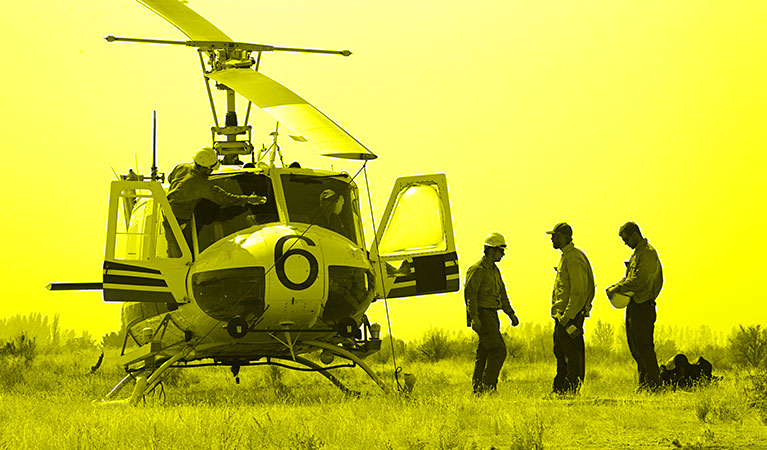 FairLifts, in conjunction with local providers, schedules ongoing crew transport during shift deployment, drilling operations, and emergency situations to and from offshore and onshore mining sites. A crew of expert pilots delivers trained medical staff and provides urgent crew transport and assistance.
Let us handle the logistics of helicopter support for your mining operation.
Call FairLifts at 1-800-318-8940 now!
Contact FairLifts for Helicopter Support in South Carolina
A team of expert account managers are standing by to offer mining companies quotes and mining support planning, ensuring cost-effective solutions for important mining operations. We can arrange mining services no matter what you are looking for. Our professionals are standing by waiting for your call. We can answer any of your questions and give you a quote today.

We work hard to provide helicopter solutions for mining operations near all of these South Carolina municipalities:
Abbeville - Aiken - Allendale - Anderson - Bamberg - Barnwell - Beaufort - Bennettsville - Bishopville - Camden - Charleston - Chester - Chesterfield - Columbia - Conway - Darlington - Dillon - Edgefield - Florence - Gaffney - Georgetown - Greenville - Greenwood - Hampton - Kingstree - Lancaster - Laurens - Lexington - Manning - Marion - McCormick - Moncks Corner - Newberry - Orangeburg - Pickens - Ridgeland - Saluda - Spartanburg - St. George - St. Matthews - Sumter - Union - Walhalla - Walterboro - Winnsboro - York