Helicopter Support for Mining Operations and Exploration in Virginia
Drill Rig Support - Mineral Surveys - Rehabilitation - Personnel Transport

Helicopter Support for Mining Operations and Exploration in Virginia

Drill Rig Support - Mineral Surveys - Rehabilitation - Personnel Transport
Arrange state-of-the-art helicopter mining operations support in Virginia
Call FairLifts at 1-800-318-8940 now!
Experienced Helicopter Mining Operations Support in Virginia
FairLifts, together with a global network of helicopter providers, facilitates superior mining operations support in Virginia to allow access to remote mine sites, transportation of essential cargo, equipment, and crews, as well as urgent medical aid in the event of an accident.
FairLifts also coordinates auxiliary service for helicopters to deliver necessary machinery and parts in the event of failure to guarantee continuing mining operations and safeguard the transportation of valuable minerals to guard these against theft.
Virginia Mining in Old Dominion
In Virginia, mining operations produced 12.8 million short tons of coal last year with an estimated market value of $781 million. Virginia ranked twelfth nationally with a 1.7 percent share of total coal production. There are also roughly 440 non-fuel mines covering about 17,000 acres, including quarries, sand and gravel pits, and other surface and underground mining operations. Virginia, which has a rich history in mining, currently produces sand, clay, limestone, granite, slate, mineral sands, vermiculite, and kyanite. A significant portion of the minerals mined is extracted for the construction of roads and buildings, both commercial and residential. Other minerals are used for agriculture, high-temperature ceramics, and the making of glass. Over 80 million tons of non-fuel minerals are mined in Virginia annually and contribute approximately $450 million to the economy while supporting nearly 5,000 direct jobs.
Call FairLifts today to coordinate urgent helicopter mining operations support
Call FairLifts at 1-800-318-8940 now!
Virginia Helicopter Mining Operations Support Services
In Virginia, cutting-edge helicopter mining support keeps operations such as mine rehabilitation/reseeding, mining and drill rig support, mineral exploration and mapping, and personnel transportation on course. Helicopter mining support permits mining products to be moved on board or with the use of a sling, facilitating faster delivery times.
Mining and Drill Rig Support
FairLifts reserves mining and drill rig support, delivering drills by light to intermediate lift helicopters to mine sites. Certified long line pilots with specialized equipment facilitate rig resupply, moves, and drill site surveys, ensuring cost-effective drill rig support solutions for secure load transport.
---
Mineral Exploration and Mapping
FairLifts can arrange mineral exploration and mapping by means of high-frequency electromagnetic sensing techniques intended to uncover geological areas with mineral mining potential. Authorized aircraft and skilled pilots make flying or hovering at low altitudes to capture detailed survey maps of geographical areas possible.
Mine Rehabilitation and Reseeding
FairLifts, in conjunction with a global network of helicopter operators, provides mine rehabilitation/reseeding through aerial applications that spread seeds evenly to minimize erosion and inhibit the growth of invasive vegetation. Licensed pilots guarantee precise and cost-effective aerial seeding to wholly rehabilitate mine sites, especially in inaccessible, rocky or elevated areas.
---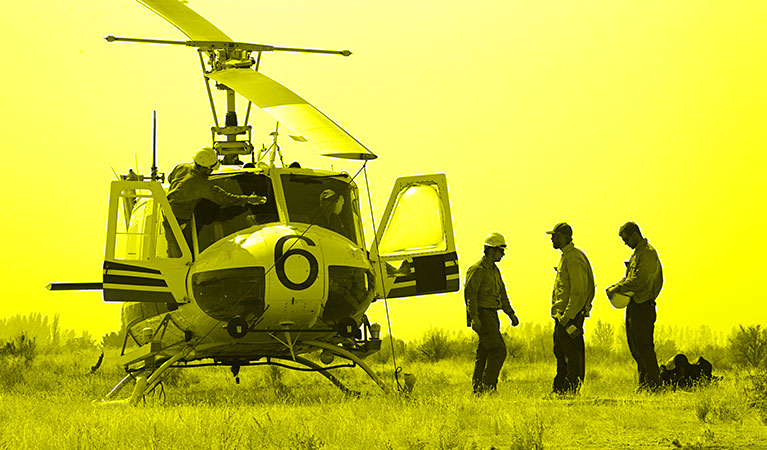 FairLifts coordinates mining crew transportation, including regular and unplanned transportation to and from out-of-the-way mine sites for shift changes, company tours, and crew deployment for drilling, high demand or emergency situations. Licensed pilots guarantee affordable and on-time personnel transportation.
For additional information, quotes or project planning for mining operations helicopter support in Virginia
Call FairLifts at 1-800-318-8940 now!
FairLifts Can Help Your Virginia Mining Operation Today
Our experienced account managers are standing by to offer planning, pricing, and information about mining support projects for mining companies to ensure quick and cost-effective solutions for indispensable mining operations.

We work hard to provide helicopter solutions for mining operations near all of these Virginia municipalities:
Abingdon - Accomac - Amelia - Amherst - Appomattox - Arlington - Bedford - Berryville - Bland - Bowling Green - Boydton - Buckingham - Charles City - Charlotte Court House - Charlottesville - Chatham - Chesterfield - Christiansburg - Clintwood - Courtland - Covington - Culpeper - Cumberland - Dinwiddie - Eastville - Emporia - Fairfax - Farmville - Fincastle - Floyd - Front Royal - Gate City - Gloucester - Goochland - Grundy - Halifax - Hanover - Harrisonburg - Heathsville - Henrico - Hillsville - Independence - Isle of Wight - Jonesville - King and Queen - King George - King William - Lancaster - Lawrenceville - Lebanon - Leesburg - Lexington - Louisa - Lovingston - Lunenburg - Luray - Madison - Manassas - Marion - Martinsville - Mathews - Monterey - Montross - New Castle - New Kent - Nottoway - Orange - Palmyra - Pearisburg - Powhatan - Prince George - Pulaski - Rocky Mount - Rustburg - Salem - Saluda - Spotsylvania Courthouse - Stafford - Stanardsville - Staunton - Stuart - Surry - Sussex - Tappahannock - Tazewell - Warm Springs - Warrenton - Warsaw - Washington - Williamsburg - Winchester - Wise - Woodstock - Wytheville - Yorktown