Helicopter Support for Mining Operations and Exploration in West Virginia
Drill Rig Support - Mineral Surveys - Rehabilitation - Personnel Transport

Helicopter Support for Mining Operations and Exploration in West Virginia

Drill Rig Support - Mineral Surveys - Rehabilitation - Personnel Transport
Start your aerial mining assistance quote today
Call FairLifts at 1-800-318-8940 now!
Mining Operations Aerial Assistance in West Virginia
FairLifts sets up helicopter services to benefit mining operations in West Virginia and the surrounding area. Helicopters can assist mining operations in a variety of different ways. Helicopters can help support drilling and rig operations, can assist in mapping out land as well as exploring new areas and can help transport crew members to difficult to reach locations. A helicopter is a strong machine that provides precision as well hovering ability to perform many tasks to benefit West Virginia mining operations.
New West Virginia Mining Possibilities
West Virginia has a rich mining history. A variety of minerals have been mined in the state, including iron, limestone, manganese, nickel, and silica. Over 193 deposits of mines have been identified in West Virginia. Other potential mineral deposits may be located in the state. One of the best ways to identify new mining possibilities is by implementing the use of helicopters in mining to explore new areas to mine throughout the state.
Relax and let FairLifts cover your helicopter mining needs
Call FairLifts at 1-800-318-8940 now!
West Virginia Mining Operation Helicopter Services
Are you looking for helicopter mining services in West Virginia? Look no further because FairLifts arranges the best helicopter services in the state to help your mine in a variety of different ways. Helicopter services FairLifts arranges include personnel transportation, helicopter drilling, and rig support, and help in mapping out areas and exploring potential places to mine. Read more about helicopter services below.
Mining and Drill Rig Support
A helicopter can help support mining and your rig. A helicopter does this by providing transportation for exactly what you need whether it is supplies, transporting a portable rig, or helping to resupply an operation. A helicopter can reach difficult to reach mines and offshore locations.
---
Mineral Exploration and Mapping
A helicopter provides an aerial view that can benefit any mining operation. A helicopter can help provide a bird's eye view to not only map out land but explore new areas to potentially mine. With up to date technology a helicopter can provide accurate geological information to benefit your mining operation.
Mine Rehabilitation and Reseeding
Mining can sometimes damage the environment by destroying vegetation. A helicopter can help with restoring areas that have been damaged. A helicopter can quickly and efficiently help reseed land and other rehabilitation efforts for any mining operation so you can be environmentally conscious in your work.
---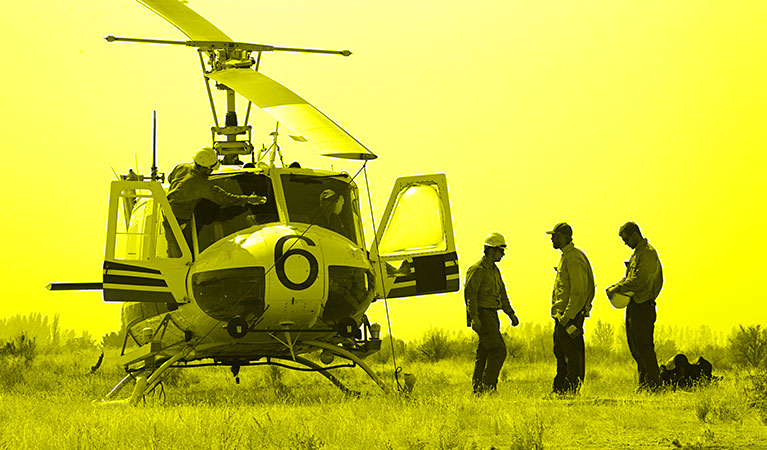 Transportation is made simple with a helicopter. A helicopter provides the precise flying ability you need when it comes to transporting crew members to locations that are necessary for your mining operation in West Virginia. No terrain is unimaginable when you have a helicopter involved.
Need more information about aerial mining assistance
Call FairLifts at 1-800-318-8940 now!
FairLifts Can Help Your West Virginia Mining Operation Today
FairLifts proudly arranges helicopter services on a variety of fronts, including services that benefit mining operations. FairLifts can set these services up easily anywhere in West Virginia. All of the helicopter services are customizable, so you get precisely what you want. FairLifts partners with reliable pilots and certified crew members who are up to date on the latest technology for aerial mining assistance. Speak with a member of our team by giving us a call. Our lines are open 24/7 to answer your questions and get you started on a mining quote for helicopter services.

We work hard to provide helicopter solutions for mining operations near all of these West Virginia municipalities:
Beckley - Bluefield - Bridgeport - Buckhannon - Charles Town - Charleston - Clarksburg - Fairmont - Hedgesville - Huntington - Hurricane - Martinsburg - Morgantown - Moundsville - Oak Hill - Parkersburg - Princeton - South Charleston - Weirton - Wheeling