Helicopter Support for Mining Operations and Exploration in Wisconsin
Drill Rig Support - Mineral Surveys - Rehabilitation - Personnel Transport

Helicopter Support for Mining Operations and Exploration in Wisconsin

Drill Rig Support - Mineral Surveys - Rehabilitation - Personnel Transport
For affordable mining packages by helicopters in Wisconsin
Call FairLifts at 1-800-318-8940 now!
Capture increased efficiency with helicopter-facilitated mining operations in Wisconsin
Discover what so many of the industry leaders in Wisconsin understand: helicopters can afford you and your mining endeavors a sustainable advantage. From personnel transportation to mineral exploration from both low and high altitude positions, helicopters expand your output and protect your site against the innovations of competitors.
Dedicated helicopter providers in Wisconsin comply with any and all applicable FAA regulations, routinely taking to the skies for the immediate and lasting benefit of localized mining operations in America's Bread Basket.
Ideal helicopter operation conditions in Wisconsin
Welcome to Dairyland, an American state bordered by two Great Lakes and the home to so many crucial mine sites. Though not particularly renowned for its mining operations, Wisconsin is nevertheless the home of a wide variety of mines, which source respectively individual materials straight from American soil. Mine exports in Wisconsin include copper and gold to be refined, as well as zinc, iron and other coveted metals. For help scheduling mining packages, and to begin taking advantage of mineral exploration, rehabilitation and more, get in contact with us at FairLifts today.
Mining procedures are easier than ever by helicopter
Call FairLifts at 1-800-318-8940 now!
A wide variety of valuable mining operations services
Regardless of your financial parameters or your individual or corporate preferences, you can nevertheless take advantage of our wide variety of valuable mining operations services. Reach out today, to discover how easily you can select any one of the following helicopter services. You can even personalize a package specific for your individual situation, to directly target the regions of your mine most in need of optimization. Given the prevalence of mining endeavors in Wisconsin, you can't afford to find yourself buried beneath the competition. Instead, take advantage of these helicopter services, and find yourself at the forefront of the industry itself.
Mining and Drill Rig Support
Outfit your drill rigs with the onshore or the offshore support that you need for the sustainable future, thanks to helicopter assistance that's both affordable and enhanced. Your mining endeavors are also provided a boost, from heavy lifting to extensive aerial surveying logistics.
---
Mineral Exploration and Mapping
Discover new mineral locations and untapped resources through the skies, thanks to advanced technologies aboard equipped Wisconsin helicopters. You can also take down accurate readings from your low or high-altitude perspective, thanks to extensive mining mapping packages available through FairLifts associated helicopter providers.
Mine Rehabilitation and Reseeding
Keep your mine site functioning at full capacity, with the unique mine rehabilitation and reseeding ventures afforded to you uniquely by helicopters in Wisconsin, it's easy to rehabilitate your mine and entirely refresh your resources, thanks to reseeding and rehab packages through advanced aerial solutions.
---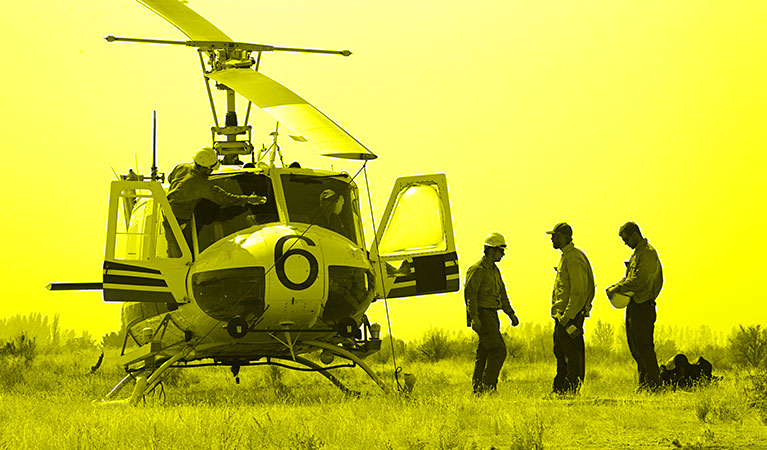 Keep your attention where you need it most, with the personnel transportation packages available exclusively through helicopter providers in Wisconsin. It's easy to take your personnel to the skies, to address the concerns as they arise at your individual mine location. Transport workers quickly and securely through the air.
Employ industry-leading Wisconsin mining packages
Call FairLifts at 1-800-318-8940 now!
FairLifts Can Help Your Wisconsin Mining Operation Today
If you're ready to afford your personal or corporate enterprises with proven helicopter solutions for your Wisconsin mining endeavors, it's time to reach out to one of our customer service agents. Available every day, our representatives can easily answer any of your remaining questions, before helping you book a helicopter package. You can also feel free to fill out a customer contact form online, for an alternative submission solution, and a quick response within a 24-hour period. Call 1-800-318-8940 today, and discover the difference that a helicopter makes onsite at your Wisconsin mine. It's time you found yourself defining your own output, and a helicopter can help.

We work hard to provide helicopter solutions for mining operations near all of these Wisconsin municipalities:
Appleton - Beloit - Brookfield - Eau Claire - Fond du Lac - Green Bay - Greenfield - Janesville - Kenosha - La Crosse - Madison - Milwaukee - New Berlin - Oshkosh - Racine - Sheboygan - Stevens Point - Waukesha - Wauwatosa - West Allis