Atlanta Helicopter Lift Solutions
Safe - Effective - Accurate

A Full Range of Helicopter Services for Atlanta, Georgia.
Call FairLifts at 1-800-318-8940 now!
Helicopter Lift Services and Solutions
for Atlanta, Georgia & Surrounding Cities
With the most versatile selection of helicopters in North Georgia, FairLifts is standing by to assist you with virtually any aviation solution that you may be in need of. From over half a dozen Robinson R44 helicopters, a Bell Long Ranger, A UH-1H Huey, and even a K-Max heavy lift helicopter, our network of helicopter professionals can get virtually anything done. From custom executive charters, to heavy lift and construction services, we can get it all done and we can do it today.
Get a Free Same Day Quote Today!
Benefits of helicopter services in Atlanta
The city of Atlanta, well known for its diversity in cultures, historical elements and its influence on the music industry. In addition, a city is flourishing due to an influx of industries locating their bases of operations here, which has forced residents to seek lower property values and therefore lower purchase prices for homes outside the city limits. This has inspired numerous developments to start up all throughout the suburban areas surrounding the metropolis. The need for expansion presents a unique opportunity for helicopter services to assist in these endeavors. FairLifts can arrange for helicopters to be used in utility installations, structure, and communication tower assembly, and even in heavy lifting for the artifice of an embellishment on a building. The sky is the limit when it comes to helicopter service opportunities in Atlanta.
FairLifts is a full-service heavy lift helicopter services logistics expert. From HVAC and adapter curve replacement to utility transmission line construction and repair, there is no helicopter lift job that FairLifts can't manage. We excel at planning the logistics of long line external-load projects and we offer fast, free quotes on any job. We not only strive to serve the residents of Atlanta, but also wish to establish ourselves as a global leader in arranging the safest, most effective, accurate and timely helicopter lift solutions anywhere.
We work within a number of industries from construction all the way to medical services. Our agents are committed to the pursuit of organizing a variety of external load and heavy lift helicopter solutions from the complex, like transport of fuel products, to setting pipeline for utilities, all the way to simply placing an object atop a building for aesthetic intents. The point is, regardless of the need, the industry or the location; we can arrange to have the service facilitated in no time and with precision.
Get a FAST, FREE Quote NOW!
Get cost competitive pricing for industrial helicopter services!
Call FairLifts at 1-800-318-8940 now!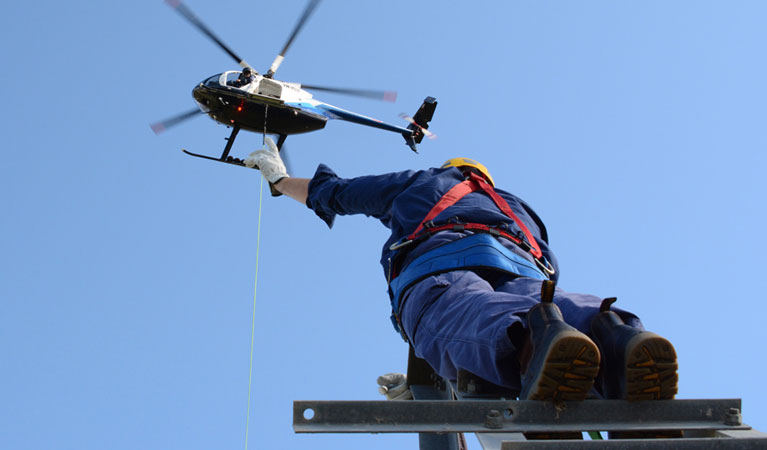 FairLifts: Complete Helicopter Services for Atlanta, Georgia.
The aforementioned services are a small picture of the expansive list of helicopter lift solutions we can organize for our clientele. With heavy lift capable helicopters, experienced pilots and expert ground crews, local operators have every angle covered with respect to successfully managing your helicopter solutions requisite. It is simple; all you need to do is call to get the ball rolling. We can deliver accurate price quotes, respond to questions regarding service specifics, and reserve your helicopter solution, plus more when you contact our agents.

FairLifts Atlanta Helicopter Lift Services proudly serves Atlanta, Georgia, and the following surrounding cities:
Acworth, GA - Chamblee, GA - Slabtown, GA - Forest Park, GA - Vine City, GA - East Point, GA - North Atlanta, GA - Capitol Homes, GA - Bellwood, GA - Doraville, GA - Ormewood, GA - College Park, GA - Mechanicsville, GA - Druid Hills, GA - Cabbage Town, GA - Snake Nation, GA - Gresham Park, GA - Smyrna, GA - Panthersville, GA - Peoplestown, GA - Sandy Springs, GA - North Decatur, GA - Shermantown, GA - North Druid Hills, GA - Belvedere Park, GA - Five Points, GA - Summerhill, GA - Copen Hill, GA - Roseland, GA - Decatur, GA - West End, GA - Inman Park, GA - Kennesaw, GA - Marietta, GA - Stone Mountain, GA - Newnan, GA - Union City, GA