St. Petersburg Helicopter Lift Solutions
Safe - Effective - Accurate
St. Petersburg Helicopter Lift Solutions
Heavy Lift - Construction - Surveys - Charters
A Full Range of Helicopter Services for St. Petersburg, Florida.
Call FairLifts at 1-800-318-8940 now!
Helicopter Lift Support in St. Petersburg, Florida
At FairLifts, we excel at giving our clients a tailored helicopter lift solution in a timely and professional manner. By working with skilled helicopter operators around St. Petersburg, we are able to provide access to a wide variety of aircraft and experienced pilots to handle any job. Our experts are also specifically trained to answer any and all of your questions. Whether you need a heavy duty helicopter or something with less hauling muscle, our experts can help get you exactly what you need. We have experience in HVAC lifts, tower constructions, and so much more!
Get a Free Same Day Quote Today!
FairLifts Provides Helicopter Lift Solutions for St. Petersburg, Florida
St. Petersburg is the fifth most populous city in Florida. Locals refer to the city as St. Pete. The city has broken a Guinness World Record for logging the most consecutive days of sunshine. Due to the weather, low cost of living, and sunshine, the city has been a popular retirement destination. Industries like citrus fruit, beef cattle, dairy products, eggs, vegetables, ornamental plants, flowers, and even tropical fish help the economy to thrive.
St. Petersburg is an excellent location for FairLifts to help in the arrangement of helicopter services. We work with local operators to secure transport of work crews, equipment and even in the distribution of products to stores all across the United States and beyond. Not only that, but we can reserve helicopters that may be used for crop dusting, frost protection, overwatering, large animal transport, and in herd displacement efforts too.
Get a FAST, FREE Quote NOW!
Helicopter Support of Every Kind
The professional helicopter lift facilitators we work alongside or introduce our clients to have an expansive repertoire with respect to helicopter services. There is really not much they cannot do. We've taken this opportunity to create a catalog of services to provide a little insight into some of the most popular air crane service and external load operations we organize for our clientele.
Helicopters are perfect for short distance transports when you want to avoid traffic or land in places that fixed-wing aircraft cannot. Helicopters eliminate the long lines at the airports and offer passengers the ability to travel privately and bring more baggage than passengers are allowed to have when flying commercially.
Conveyance of outsized or heavy cargo or freight is made simpler via the use of a helicopter. Helicopters are a more accurate and faster mode of transport for cargo when compared to fixed-wing aircraft. They are capable of delivering air freight cargo to a number of remote destinations in-accessible by planes and can maneuver effectively through city-scapes.
The days of using massive ground cranes for placing heavy rooftop units, beams, and other major construction jobs are officially behind you! Today, helicopter lifts can do all of the above, faster and more affordable. The amount of effort that is required of you is minimal with the help of FairLifts. We manage all of your construction helicopter logistics so that everything runs smoothly and in a timely manner.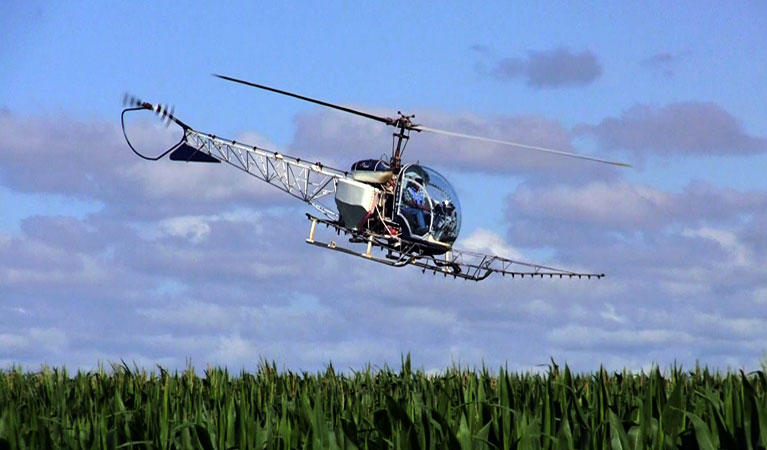 Used to the benefit of the agricultural industry in precision crop spraying of pesticides, fungicides, and plant treatment for overwatering. Agricultural helicopters can be used to count tree or sapling populations and inspect crops, plants, and fruit more effectively.
Get cost competitive pricing for industrial helicopter services!
Call FairLifts at 1-800-318-8940 now!

We Provide More Than Just Helicopters. We Provide Solutions
Trust the experts with your next lift operation. We are a one-stop shop for helicopter lift solutions in St. Petersburg. With our vast access to aircraft across the country, we can set you up with the exact helicopter and skilled operator that your mission requires. Whatever your needs are, our experts can help to fulfill them. We are available 24/7 to answer any questions that you might have, all you have to do is call.
FairLifts St. Petersburg Helicopter Lift Services proudly serves St. Petersburg, Florida, and the following surrounding cities:
Gulfport, FL - Saint Pete Beach, FL - Pinellas Park, FL - Seminole, FL - Largo, FL - Safety Harbor, FL - Clearwater, FL - Dunedin, FL - Tampa, FL - Oldsmar, FL - Palmetto, FL - Bradenton, FL - Egypt Lake-Leto, FL - Palm Harbor, FL - South Bradenton, FL