Waterbury Helicopter Lift Solutions
Safe - Effective - Accurate
Waterbury Helicopter Lift Solutions
Heavy Lift - Construction - Surveys - Charters
A Full Range of Helicopter Services for Waterbury, Connecticut.
Call FairLifts at 1-800-318-8940 now!
Helicopter Lift Solutions in Waterbury, Connecticut
Its time you took your transportation needs skyward. FairLifts aims to satisfy the complete extent of your industrial or corporate lift needs in not only Waterbury, Connecticut but also the rest of North America. We offer the only full-service reservations specialists that you'll ever need. With our help, there will be nothing standing between your business and exceptional helicopter services. At a moments notice, you will be able to take to the skies, wherever you need assistance the most. From HVAC installations to tower deconstructions, we handle all of your utility helicopter needs in the most professional manner.
Get a Free Same Day Quote Today!
Waterbury, Connecticut Utilized FairLifts' Helicopter Lifts
Waterbury is located right on the Naugatuck River, about 33 miles southwest of Hartford. It is the second-largest city in New Haven County, Connecticut. Waterbury previously had large industrial interests and was the leading center in the United States for the manufacture of brassware. That is where the nickname "Brass City" originated from.
Get a FAST, FREE Quote NOW!
Helicopter Support of Every Kind
The professional helicopter lift facilitators we work alongside or introduce our clients to have an expansive repertoire with respect to helicopter services. There is really not much they cannot do. We've taken this opportunity to create a catalog of services to provide a little insight into some of the most popular air crane service and external load operations we organize for our clientele.
Helicopters are perfect for short distance transports when you want to avoid traffic or land in places that fixed-wing aircraft cannot. Helicopters eliminate the long lines at the airports and offer passengers the ability to travel privately and bring more baggage than passengers are allowed to have when flying commercially.
Conveyance of outsized or heavy cargo or freight is made simpler via the use of a helicopter. Helicopters are a more accurate and faster mode of transport for cargo when compared to fixed-wing aircraft. They are capable of delivering air freight cargo to a number of remote destinations in-accessible by planes and can maneuver effectively through city-scapes.
From the easy solution to virtually any construction endeavor, you can trust a helicopter lift. Personalized construction helicopters can transform any construction challenge into an opportunity, offering leverage and an aerial angle well worth your investment. Facilitate smooth, productive construction proceedings with a helicopter solution that is arranged by only the experts at FairLifts.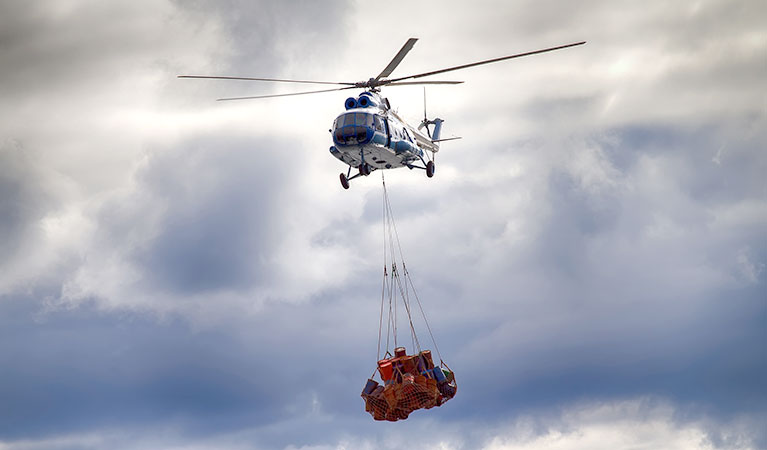 When a heavy load needs to be moved, FairLifts are the experts you need, no matter how challenging or remote the destination it is! With experience in powerline or utility installations, precision placements, and salvage efforts, no job is too big or small for our local experts!
Get cost competitive pricing for industrial helicopter services!
Call FairLifts at 1-800-318-8940 now!

Don't Wait, Consult with the Experts at FairLifts for Your Project Today!
Take advantage of our access to a diversified fleet. Our network is dedicated to continual customer satisfaction makes sourcing the answer to even the most challenging helicopter solution easy.
FairLifts Waterbury Helicopter Lift Services proudly serves Waterbury, Connecticut, and the following surrounding cities:
Wolcott, CT - Watertown, CT - Naugatuck, CT - Prospect, CT - Plymouth, CT - Woodbury, CT - Cheshire, CT - Oxford, CT - Bristol, CT - Southbury, CT - Seymour, CT - Meriden, CT - Hamden, CT - Woodbridge, CT - Ansonia, CT