Convey heavy cargo anywhere with helicopter air freight services.


Convey heavy cargo anywhere with helicopter air freight services.
speak with the logistics experts now!
Call FairLifts at 1-800-318-8940 now!
FairLifts Helicopter Air Freight and Logistics Services
For many industries, transporting bulky equipment or cargo occurs on a daily basis. Construction crews, utility companies, resort owners, even airlines have to ship or transport items that are too large or time-sensitive for traditional shipping methods. Helicopters offer a convenient, timely method for sending important freight to destinations islands, offshore oil rigs, mountain resorts, remote construction sites, and other locations.
FairLifts offers helicopter freight and logistics services all over the country, provided by pilots trained in heavy equipment transport. Helicopters often utilized for large-scale cargo-hauling include the Columbia CH-47D Chinook, Sikorsky S-61N, Sikorsky CH-54B and the Sikorsky S-64E.
This helicopter has a cruise speed of 120 knots with an endurance of 4.2 hours, giving it a longer staying power, but its external load (sling) is only 10,000 pounds. It also has room for up to 26 passengers.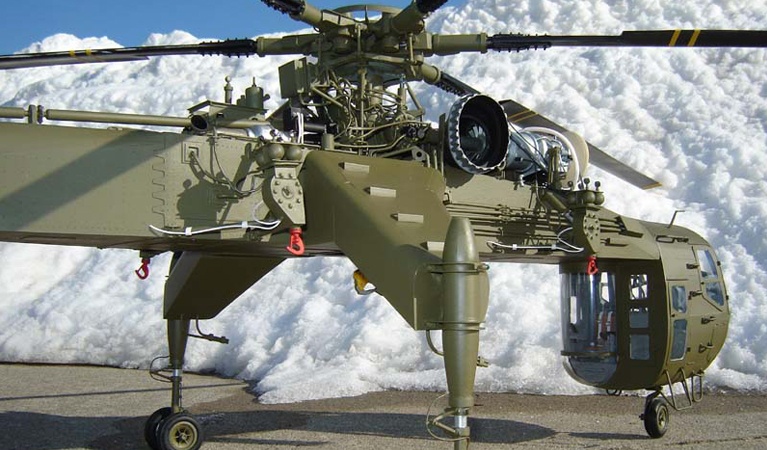 The cruise speed of this helicopter is 104 knots, and it can last 2.5 hours. Its cargo hook can haul up to 25,000 pounds, and its maximum gross weight is 47,000 pounds. It doesn't have room for passengers and is mainly used for over-sized equipment transport.
The CH-47D is another helicopter with military roots. This helicopter has a triple-hook cargo system that allows for a variety of hauling configurations. Its maximum sling-load capacity is 26,000lb, and the maximum cruise speed is 130 knots. Pilots can stay in the air for just over 3 hours before refueling.
The S-64 is also known as the Sky Crane. It has been in service in both the military and civilian market since the 1960s and has seen a number of upgrades to the design since Erickson Air-Crane gained the production rights in 1992. The S-64F was originally a military helicopter but was modified for civilian use a was a military helicopter with a cruise speed of 104 knots, an endurance of 2.5hr, the S-64F can carry up to 25,000 pounds externally.
Fast and safe airfreight services are just a phone call away,
Dial 1-800-318-8940 today.
The Advantages of Using Helicopters for Freight Services
While ground transport using a flatbed trailer is viable for salvage equipment or a new vehicle, it is slow, cumbersome and limited to locations accessible by roadway. Ships can deliver heavy cargo where trucks cannot reach, but they are also slow and can only travel over water. Helicopters give companies a quick and effective method for shipping products of all sizes, but bulky and oversized cargo is a helicopter's veritable "cup of tea." Helicopters equipped with a sling or hook can move large pieces of equipment, construction material, valuable replacement parts or entire vehicles across rugged terrain that trucks cannot reach, over small or large bodies of water, directly to those who need them. Among the advantages that helicopters offer:
Speed

Helicopters travel above street traffic and below commercial aircraft, so they are rarely delayed by conditions beyond pilot control. The average cruise speed of a helicopter is between 130 and 140 knots, around 160 miles per hour. This speed can really make a difference during an emergency.
Maneuverability

With the ability to hover in one spot as well as veer quickly through narrow valleys, the helicopter gets an "A" for agility. Helicopters present the best option when precision and speed are equally important, as is the case during a SAR mission or the delivery and installation of a new rig engine.
Flexibility

Perhaps the greatest advantage a helicopter can provide in a shipping scenario is the ability to take off and land just about anywhere that has an area of 100 feet in diameter. In an emergency, pilots have been known to collaborate with ground personnel or EMS to establish temporary landing zones (LZs) on highways or in fields to reach victims of automobile or climbing accidents.
Accessibility

When you use FairLifts helicopter freight and logistics services, you have access to a huge network of pilots and helicopters, including heavy-lift specialists like the Sikorsky S-64 Skycrane or the Columbia CH-47 Chinook, which can haul upwards of 26,000 pounds. While this may not rival the whopping 36,000 pounds that the now-in-testing Sikorsky CH-53K "King Stallion" can carry.
Experts are standing by to get you a fast quote for your transport helicopter!
Call FairLifts at 1-800-318-8940 now!
Industries that Benefit from Heavy-Lift Helicopter Freight Services
Almost any industry can benefit from using helicopters to transport heavy equipment. But some industries have more of a need for heavy hauling services than others. Some of the most common industries include:
Utilities:

Electric lines that are located in remote areas, the installation of new poles, or the repair of poles damaged by natural disasters require air access that only helicopters can provide.
---
Forest Service:

From fighting wildfires with massive buckets of water to moving logs, debris and logging equipment to and from sites, helicopters are uniquely capable of maneuvering through densely wooded areas.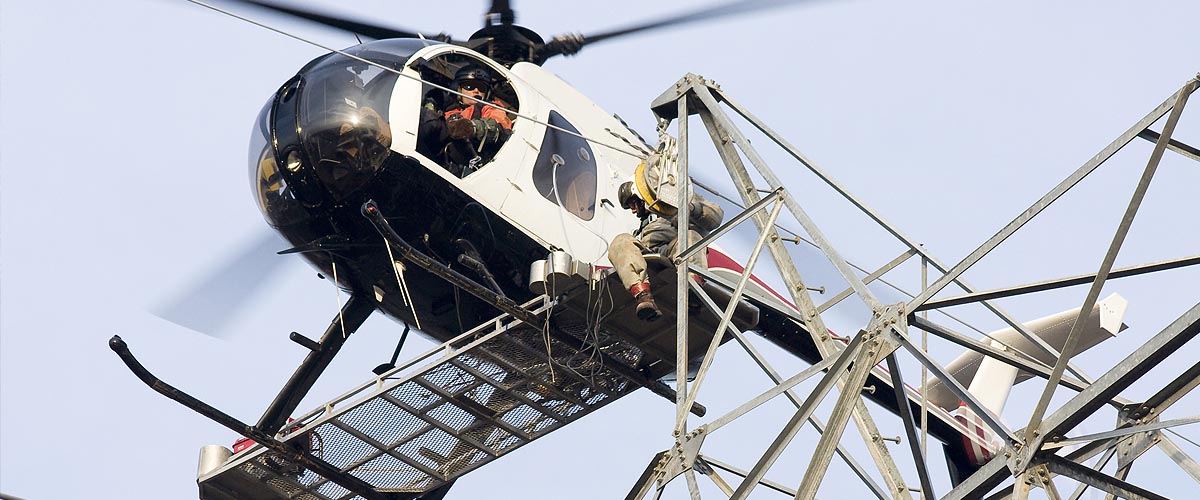 Construction:

Moving heavy construction equipment like excavators, bulldozers, and backhoes into remote or inaccessible areas requires careful planning and strength. This industry also moves support beams, concrete, and other building components.
Offshore Energy (Oil, Gas, Wind):

Often these industries need helicopters to transport replacement drilling rig engines or components to create new rig platforms or wind turbines.
---
Civil Service:

In the case of mass evacuations, search and rescue missions or salvage and recovery efforts, helicopters can access the areas that other rescue vehicles cannot approach.
Logistics Support through FairLifts
One of the biggest stress-inducers for those in charge of hauling heavy equipment or parts is the logistics behind it. FairLifts not only helps you to reserve a helicopter for the job, but it will also help you coordinate the moving process as well. From loading it onto the helicopter at its initial location to unloading it at its destination, our ground crew will ensure that your important cargo meets its intended destiny.
get more information about transport helicopters
call 1-800-318-8940!