Construction Helicopter Solutions
We can arrange construction solutions for your business

Construction Helicopter Solutions

We can arrange construction solutions for your business
raise your expectations and your bottom line!
Call FairLifts at 1-800-318-8940 now!
FairLifts Construction Helicopters for Industry and Progress
Helicopters provide construction helicopters and utility companies with a flexible and dependable source of lifting and transport services. With a variety of styles and sizes to accommodate the needs of different industries, helicopters can help streamline production and simplify the moving of people and products.
Air crane helicopters, heavy lift aircraft, power line and pipeline installations, inspections and equipment transport, onshore/offshore energy resource and machinery conveyance, you name it, we can facilitate it. All it takes is you simply contacting one of our experts, relaying your business' requirements and we will take it from there!
Aerial Cranes / Sky Cranes
Utility Helicopters for Work "Inside the Box"
Construction Helicopters and your Needs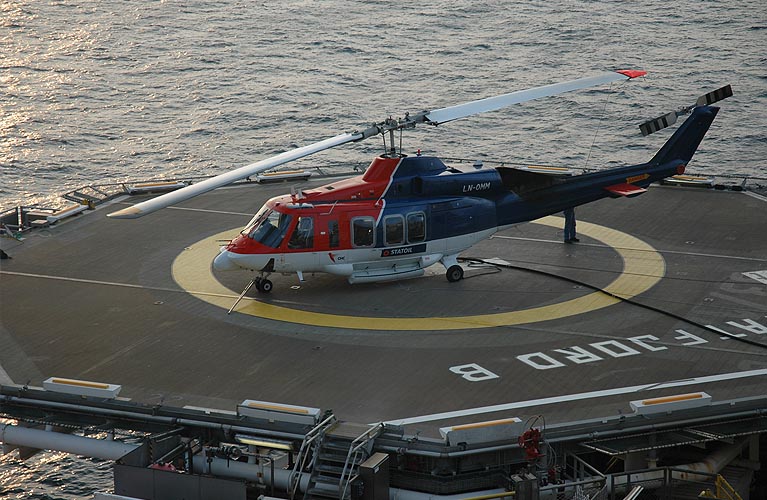 FairLifts has the construction and utility helicopter source for your needs, no matter what industry your company fits into or what level of service you need.
Construction helicopters can transport resources to and from onshore and offshore oil rigs, including machinery, parts, and products. Remote gas lines often need maintenance and repair. Access to construction heavy-lift helicopters allows transport of people and parts to these locations within hours instead of days so you can get the lines fixed and producing again quickly.
Utility Installation and Inspection
The importance of keeping electricity or gas flowing cannot be underestimated, particularly in rural and remote areas. Utility helicopters can assist companies in the design, construction, and maintenance of power lines, underground gas lines, and even fiber-optic cable systems.
Lighter utility helicopters like the MD500 permit surveyors and inspectors to visualize potential pathways and check for leaks or other issues in already-constructed lines. Heavy-lift helicopters and aerial cranes like the Sikorsky S-64 Skycrane can transport up to 8,000lb of powerline, cable or machinery to locations that traditional vehicles cannot reach safely.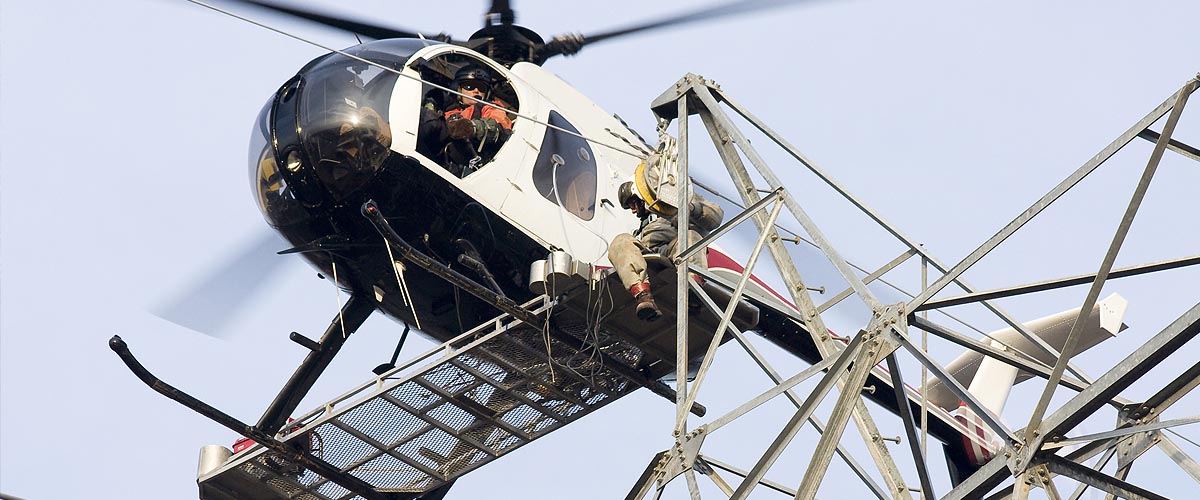 Logging and Other Natural Resource Use
Heli-logging has been used by the U.S. Forest Service and commercial logging companies since the 1950s because it is more convenient and efficient than traditional land-based methods. Helicopters help logging companies avoid traveling convoluted and rugged terrain and minimize the environmental impact of tree removal since logs are removed vertically instead of being pulled through dense forest.
Manufacturing, Construction, and Other Industrial Use
The modern construction industry requires companies to work at a quick pace under strict deadlines. Heavy-lift and crane helicopters can help keep the construction of new buildings and structures moving smoothly by transporting heavy equipment or support structures to a new construction site for the creation of a solid foundation.
Heavy-lift can be utilized to transport equipment and repair personnel to urban high-rise locations, while smaller reconnaissance helicopters can prove useful for construction supervisors or clients who need to evaluate or survey a job site from the air.
Generally speaking, there are three size ranges for construction and utility helicopters: Heavy lift, medium-lift, and light helicopters.
Light Helicopters

These helicopters generally lift under 2,000 lb, but their smaller size makes them ideal for other important duties. The MD500, for example, is a lighter helicopter that is quick and easy to maneuver, often used in power-line construction and maintenance, personnel transport and surveying/inspecting. Its egg-shaped design and construction allow for a precision flight that simplifies surveying and mapping duties and also permits quick delivery of supplies and equipment.
Medium Lift Helicopters

Helicopters in this category are typically capable of lifting or carrying 2,000 to 15,000 lb. They can be used for transport of equipment and personnel to construction sites, logging, and oil or gas rigs. One popular mid-size helicopter is the Bell 212, a twin-engine, two-blade helicopter that has the passenger space and the carrying capacity for a wide range of industries. Its maximum cruise speed is 115mph and it can carry 3,890 lb.
Heavy Lift Helicopters

These helicopters are capable of carrying or lifting 15,000 lb or more. Some styles are known as air cranes or sky cranes. The Sikorsky S-64 is one example of a heavy-lift helicopter. It has an open belly design and twin-engine power to transport large equipment or parts. Another example of an aerial crane is the Boeing CH-47 Chinook.
Rely on our construction services with ease!
Call FairLifts at 1-800-318-8940 now!
How FairLifts Construction Helicopters Works
When you call FairLifts, our professional  helicopter pilots and operators are ready to assist you with any of your construction needs. With an idea of the scope and size of your needs, we provide you with the professionals and equipment to give you the perfect solution. Within hours, you have the helicopter you need to keep your business running smoothly and provide service to your clients.
Fast, Safe, & Reliable Helicopter services! Call 1-800-318-8940!
Fast, Safe, & Reliable Helicopter services! Call 1-800-318-8940!