Construction Helicopter Solutions
Construction Helicopter Solutions
Air cranes, helicopters for construction lifts, energy resource transport to pipeline installation, we can arrange the solution for your business.
Used Throughout Multiple Industries
Construction Helicopter Solutions are the answer
Helicopters used in the construction realm perform services across a wide range of industries and for an even larger list of purposes. We can arrange the perfect meeting of the machines for you when you allow us to organize your construction helicopter solutions for your business and it's pursuits.
Air crane helicopters, heavy lift aircraft, power line and pipeline installations, inspections and equipment transport, onshore/offshore energy resource and machinery conveyance, you name it, we can connect you with a service provider who can facilitate it. All it takes is you simply contacting one of our agents, relaying your business' requirements and we will take it from there.
Heavy lift helicopters are available for your next lift project!
Give us a call at 1-800-318-8940 to speak to our team.
Ways Construction Helicopters can Work for You
If you are wondering whether a construction helicopter solution is an answer to your query, why not read on to get valuable information about what our affiliate's construction helicopter services can do for you.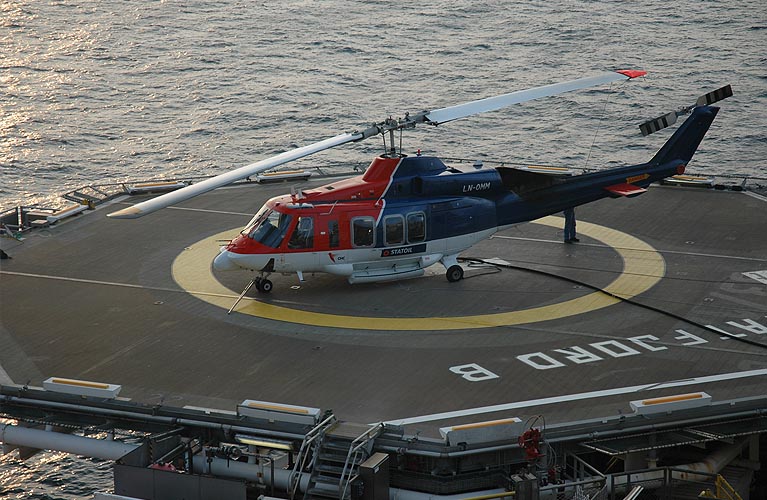 Within the Oil and Gas Industry
Our affiliate's construction helicopters work steadily within the oil and gas industry. They are used for transport of energy resources from off oil rigs to utility installations. Heavy lift helicopters are used to convey machinery to offshore rigs and outstations where crews may be drilling for crude oil and either need an alternate piece of equipment or may have to replace a bit of machinery.
Further, construction helicopter airfreight services have at times been utilized within this industry to convey bulky items or replacement parts for boats, aircraft, and or all-terrain vehicles that may need to be airlifted to remote areas or flown onto offshore rigs. Beyond this is the fact that heavy lift helicopters in conjunction with airfreight solutions may be used to bring entire pieces of machinery separately so as to construct communications towers or satellites in remote areas to provide an uplink so project managers can reach work crews on job sites.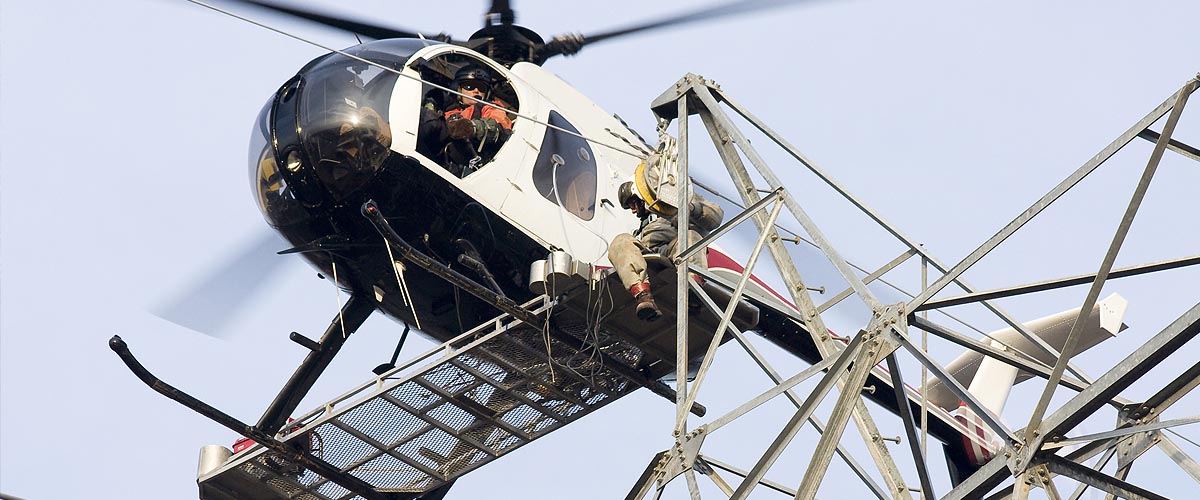 For Utility Installation and Inspection
Construction lift helicopters are used to move large pieces of machinery or units onto rooftops or placed with precision per specifications of engineers or utility companies for service to be established to public housing or communities. Powerline and pipeline installation requires the use of heavy lift helicopters or air crane helicopters to move pipeline from the location at which it is stored to the destination of where it will be placed. Traditional methods of moving these pieces of pipeline are costly and time-consuming. Construction Helicopters provide an advantage in that they can haul a considerable amount of weight in half the time. Further, they are able to fly over what would otherwise be obstacles to their timely arrival, like congested traffic or road construction.
Construction helicopters can be used within this industry to further benefit pipeline and power line inspections. Not only can you charter a helicopter to fly at a lower elevation to see if you spot issues or leaks in an installation thermal imaging and surveying technologies can also be made available to provide a more in-depth look at pipelines buried beneath the ground to see if variances or incongruity is determined.
In Construction and Engineering
On build sites it's imperative you have multiple resources at your disposal. You may need to use a crane helicopter to elevate a repair person to the top of an extremely high installation to weld something or perhaps they need to replace an important piece of equipment. Heavy lift helicopters may be utilized to transport digging machinery or concrete facilitations so as to start the pouring of foundations. You may need construction helicopters to place girders or help to place large stone structures atop your finished building.
Beyond this, you may also require the use of aerial surveying thermal technologies if you want to scan an already established building for inconsistencies in structural soundness. You may also need to facilitate the delivery of HVAC units to rooftops and or replace parts on cell towers or for civil emergency notifications.
You can also make use of chartered construction helicopter solutions when you take a client or your supervisor out to get an aerial view of your job site. These construction helicopter solutions we can place at your disposal through our vast number of affiliated service providers is limitless. Contact our agents to get detail specific information about how our construction helicopters can work for you.
In need of construction helicopter assistance?
Call 1-800-318-8940, we can arrange your solution today.