Heavy Helicopter Lift Services
For Precision Placement Or Installation Of Heavy Equipment And Structures
Heavy Lift Helicopter Services
For Precision Placement Or Installation Of Heavy Equipment And Structures
Get a Fair Same Day Quote on Most Jobs!
Call FairLifts at 1-888-994-9306 now!
ACCURATE AND PRECISE HELICOPTER LIFT SERVICES
FairLifts partners with local contractors to provide helicopter lift services and remove and install HVAC units, power lines, and large equipment that can benefit from quick transportation via helicopter. FairLifts offers the most accurate and effective means of installing and removing equipment from tall buildings. We've helped with a variety of projects, from removing damaged structures, placing artwork on buildings, and moving parcels.
Usually large and bulky objects are moved by trucks, crane, or simply torn down and rebuilt on-site. However, these require permits, take an exuberant amount of time, and may not always be feasible for extremely tall buildings. Helicopter lift services offer ease and accuracy that cannot be achieved via traditional means.
FairLifts helicopter lift services make use of different models of helicopters to efficiently convey large equipment to the job sites, carry replacement parts, and components from your site to offshore oil rigs. FairLifts has used several helicopter models to move equipment, including:
Kaman K-Max

Optimized for external cargo load operations, the Kaman K-Max can lift a payload of over 6000 pounds.
Bell UH Huey

Typically used as a utility military helicopter, the Bell UH Huey is now used by FairLifts to haul large equipment.
Reserve A Heavy Lift Helicopter To Facilitate Your Construction Requirements!
Call FairLifts at 1-888-994-9306 now!
Helicopter Lifts and Logistics Done Right

FairLifts understand that time is precious and you are working with tight deadlines. We have streamlined the process of reserving helicopter lift services. Simply call us at 1-888-994-9306, give us detailed information regarding your construction or project, including what type of equipment will be moved, and the tentative dates that you would like the project to be completed. We will then work to handle the important logistics, including providing you with a same-day quote, handling an FAA flight plan, and ensuring that equipment is moved quickly. FairLifts also offers additional services beyond sling and long line lifts. We offer services that include:
We make use of rigging, cargo hooks, and cables to transport materials needed in the construction of transmission towers. We have worked with major carriers to help install phone towers and other communication towers. We can help move tubular steel, aluminum and steel sections, and concrete.
---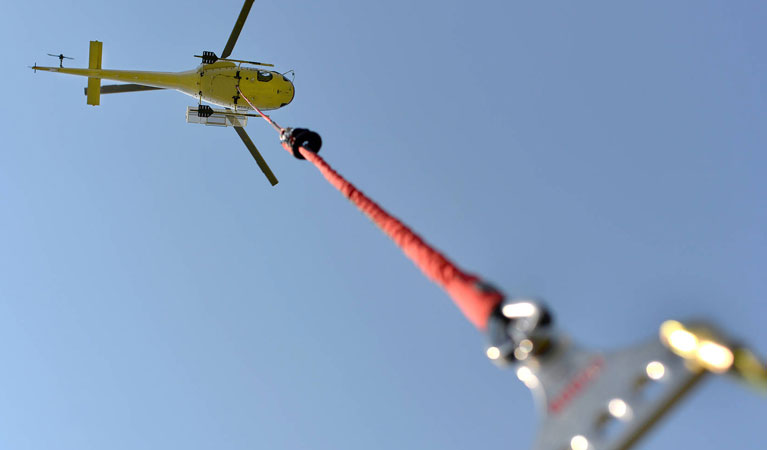 This is one of our more common projects, helping to install and replace HVAC units and adapter curbs. For remote buildings or tall structures, a crane cannot be utilized. FairLifts is trained to precisely move units without the destruction of peripheral buildings, pavement, or the landscape.
While most loads are under 6500 pounds, we employ larger aircraft for special projects. With a network of helicopters positioned across North America, FairLifts will provide you with a quote for oversized loads.
---
FairLifts heavy-lift helicopters are used in the installation of gas infrastructure. Our air cranes are designed to transport bundles of pipes for the installation of pipelines across the country.
Experts are standing by to get you a fast quote for your long-line heavy lift job!
Call FairLifts at 1-888-994-9306 now!
FairLifts Specializes in Heavy Lift Logistics
Less time, less money, more done –  helicopter lift services work best for heavy lift construction projects. Time can be a game breaker, and a helicopter is your most valuable player. Anyone in the construction industry knows the difficulty of obtaining job permits.  Let us handle the red tape and get you ahead of the game.  From installing two-ton steel beams over a bustling cityscape to precise placement of a 6,000 lb. pool into its earthly mold, intelligent logistics are necessary for a smooth operational timeline. Helicopter lift services offer an advantage that traditional methods of transport don't: fewer headaches and a head start. A helicopter gets more done in less time. This translates to money savings, obstacles avoided, and expectations exceeded for new and ongoing construction projects all over. In the hands of hard-working professionals, helicopter lift services offer a clear and effective path to job completion.
Call FairLifts at 1-888-994-9306 now!