Helicopter Airport Transfers
Airport Transfers and Air Shuttle Solutions

We understand that time is money - so our booking process is very simple
Call FairLifts at 1-800-318-8940 now!
FairLifts Helicopter Airport Transfer
Fly Quickly and Privately with FairLifts
Private helicopter charters deliver a level of flexibility that can't be matched by other aircraft. The advantages of helicopter airport transfers are invaluable — you can fly in style with exceptional comfort, as well as take advantage of the versatility of helicopters since they can be used for business purposes or to transfer individuals from the airport to an event, or vice versa. FairLifts helicopters are designed to be highly adaptable to a range of scenarios. The main benefits of flying with us include the ability to gain access to remote areas, while also being able to fly directly into the heart of a city if need be. You have the option of landing on helipads, or private property where space allows. This makes our helicopters one of the most flexible and suitable aircraft types when traveling alone or in small groups.
Let FairLifts Get You There Fast
The business world is highly competitive and cutthroat - you have to make educated choices, be efficient, and stay abreast of the latest trends that can impact your bottom line. The last thing that you want to worry about is lackluster transportation. Using a helicopter for short travels will also send a message to investors, competitors, and higher-ups, that you take your position seriously.
Envision yourself seated in a boardroom, deep in discussion about the next move that your department should make. The plot twist is that you made it there in record time, before anyone else. You were prepared, and the meeting was successful. This was all possible because you used the helipad on the top of your office building. Such gestures can make you seem omnipresent and keep you ahead of your competitors. As you take your private charters, helicopter airport transfers ensure you will be precisely where you need to be to ensure that there are no delays. The bonus of a helicopter airport transfer is that you look like you are serious about your time, making others look like slackers.
Helping with time management. Like many people who work in business, you're constantly on the go — you need to meet up with investors, attend conferences with higher-ups, and go on to training facilities. Airport transfers with the help of our helicopters will ensure that you make your flight without any delay.

When you consider all that can go wrong while making an attempt to get to the airport in time for your flight, the list is lengthy. Heavy traffic, roadway construction, people in crosswalks who give new meaning to the phrase "to mosey!" We know some of you will refute these as reasoning to make use of helicopter airport transfer services. "These obstacles are a part of daily life," you'll say and "Maybe others just need to make plans to leave earlier, or be more prepared," etc. Sometimes, there just isn't a chance to be more prepared, especially if you are caught off guard.
Let us provide some proof in the form of a narrative as to why our helicopter airport transfers are a necessary resource to have in your corner. For example, say you need to get to JFK by 10pm to display some very important designs for the marketing artwork needed to advertise Paris Fashion week. No problem right? Wait for it! These designs need to be checked by an associate of the New York office at the gate of your arrival to ensure they're on point and then, one more hitch, they must literally be hand delivered to the printing company located in Paris who is producing them in order to get them there before their close of business because, sorry, did we forgot to mention they're expected to be done by the start of the following week? And, your assistant just mentioned this less than 10 minutes ago and it's 4PM and you're in Chicago!
Whether it's the hand delivery of sensitive documents or trying to coordinate a meeting with an important individual, a dedicated courier service will be your support system while you travel. Never miss a flight or have to run through a busy airport ever again! Let our experts spoil you with punctuality and professionalism.
---
Working with government agencies
Helicopter airport transfers will support government and aid agencies by coordinating our range of charters from transportation of food and medicine, to the transport of relief personnel. We have assisted in emergencies and helped solve logistical challenges with our specialists playing an important part in major relief efforts.
Under-served destinations
The reality is that some locations are not going to have the proper geography or infrastructure to support a fleet of airplanes. We source the best available aircraft, including our helicopters, to fly into inaccessible destinations that scheduled services aren't able to properly access. Helicopter charters can land on helipads on top of buildings, in parks, on unpaved strips of road, or even grass.
---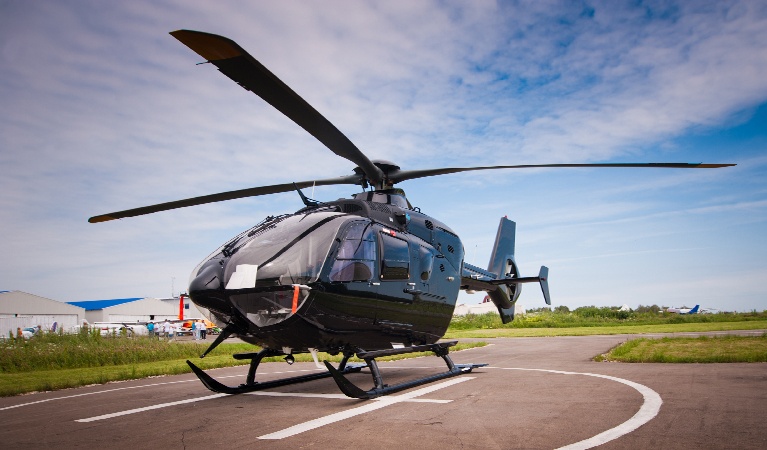 You can maintain and provide the best service for current customers and clients. You can have more face to face interactions and meetings with important people without spending the whole day going in and out of airports. You can use our helicopters to land at an airport to meet someone, then quickly transfer to another location. It is one of the best tools for business-minded individuals who recognize that time is money.
There is no wasted time sitting in traffic jams and no need to rely on a lackluster public transportation system. Our helicopters are the ideal mode of transport if you need to get to more than one location in a day. Unlike airports, there is no lengthy and intrusive check-in process so travel is easier and quicker.
airport transfers can make or break your trip
Call FairLifts at 1-800-318-8940 now!
Helicopter Airport Transfers Can Save Jobs
There are many things that can go wrong when you're trying to make a flight — you need to worry about heavy traffic that might make you late, there is roadway construction that may impede travel to the airport, there are people on crosswalks who seem to cross the street whenever they want to, and there are other inconveniences that can really hinder your experience, like running out of gas or a flat tire.
Call FairLifts at 1-800-318-8940 now!