Corporate Helicopter Charters & Lift Services
Full Service Construction, Executive & Emergency Solutions

Corporate Helicopter Charters & Lifts

Full Service Construction, Executive & Emergency Solutions
Our team of specialists fulfills requirements and exceeds expectations.
Call FairLifts at 1-800-318-8940 now!
A Proven North American Helicopter Service
FairLifts provides instant access to every possible type of commercial and executive helicopter service. All classes of helicopter are available at a moment's notice to facilitate even the most complex requirements with ease. Heavy lift, aerial crane, and executive charter needs are expertly defined and swiftly carried out. Recurring pipeline inspections and energy product transports are planned for maximum efficiency and cost reduction. We look beyond standardized requirements to best fit the professional needs of each client.
Ferry time cost reduction methods, load breakdown, congested flight plans, road closure procedures, and FAA filings are a select few of the tasks at which we excel in comparison to the competition. Paying attention to the details that matter, we have obtained years of valuable experience in all manner of work; lifting everything from a standard commercial AC unit to a live Manta Ray. One consultation with us is all it will take to assure anyone of our capabilities for all your helicopter needs.
If you need a competitive construction helicopter quote fast...
Call FairLifts at 1-800-318-8940 now!
Professional Helicopter Service Options
Construction Helicopter Solutions
The umbrella from under which we facilitate construction helicopter services within the construction industry is extremely broad. If your job requires it or you can conceive of the need for it, we can connect you with the perfect helicopter services facilitator to execute it. The 'it' we're referring to is diverse in nature and implications are limitless. From heavy lift helicopter rentals to aircranes utilized by NGOs and government entities via government contracts for wildfire containment and extinguishing to energy resource conveyance for the oil and gas industries, we can organize the service to exceed the requisites of your company's or industry's needs.
Learn More
---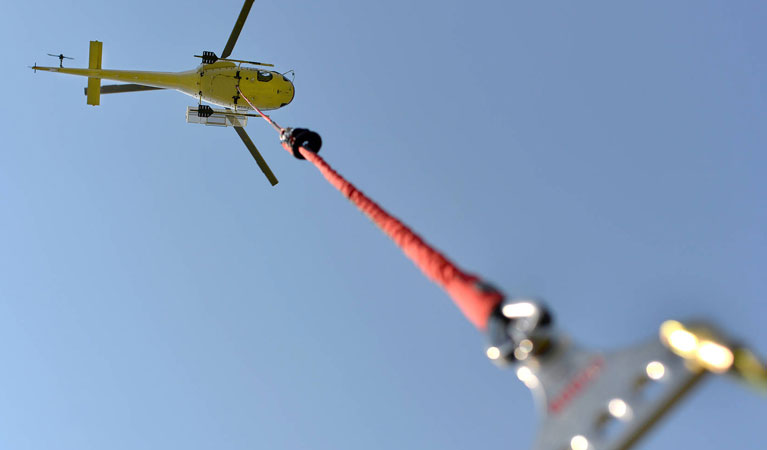 Heavy lift helicopters are a perfect solution for those in need of air crane support in those tough to reach areas. Not only can we reserve a helicopter to replace a ground crane, but we can also utilize a heavy lift helicopter for the transportation of over-sized items from point A to point B. If you are struggling to hire a ground crane at your job site, feel free to visit our heavy lift page and learn that a helicopter is likely the solution you are looking for. Most companies will come to realize that a helicopter is not only a more efficient option, but, in many cases, a much cheaper option, as well. For a custom quote for your job, give one of our experts a call today.
Learn More
Freight and Sensitive Materials
We can facilitate the transport of important freight and or documentation rapidly and discreetly. If you or your company is in need of transporting important information or items from point A to point B look no further than FairLifts. We know how competitive the realm of professional pursuits is, it's imperative that sensitive documents containing vital information and plans are kept out of the wrong hands or are never left available to comprise during the transportation process. Our affiliated helicopter airfreight service providers are well versed in the art of discretion and know what it takes to maintain the integrity of documents and freight. They are also aware that in cases where transport of documents is necessitated, these items are usually expected to arrive within a specific time frame, we can serve to make certain everything happens according to plan per your specifications.
Learn More
Experts are standing by to get you a fast quote for your sling load job!
Call FairLifts at 1-800-318-8940 now!
STYLISH HELICOPTER SERVICE OPTIONS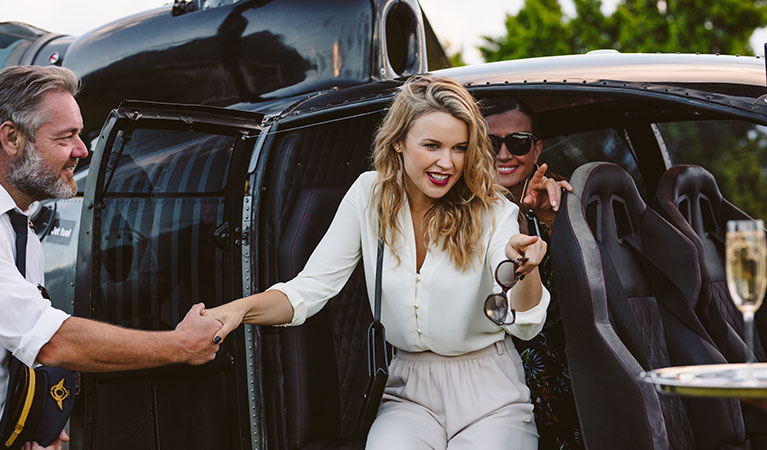 Get to and away from the airport in record time via helicopter services. We can arrange for you to be conveyed from the airport and delivered directly to the destination of your accommodation so you can get started on your pursuit right away. Immediately after you retrieve your luggage from baggage claim you'll be conveyed to a private hangar where you'll board the helicopter and after a brief flight, you and your belongings will be safely deposited at your hotel. Simple, swift, and stylish translates into successful with our helicopter hotel pick and drop off services.
Learn More
---
EXECUTIVE HELICOPTER CHARTERS
Want to impress an important client, why not charter a helicopter to take them sightseeing, fly over a job site, or soften them up with a round of golf courtesy of your company. Executive helicopter charters can be of use in a variety of different ways, not in the least of which is to buy you some brownie points with your boss or a client. You can take an associate from out of town on a sightseeing tour of your city after dark, fly over an important job site or give the bigwigs an impressive aerial view of the building you're engineering or the subdivision wherein you've recently broken ground.
Learn More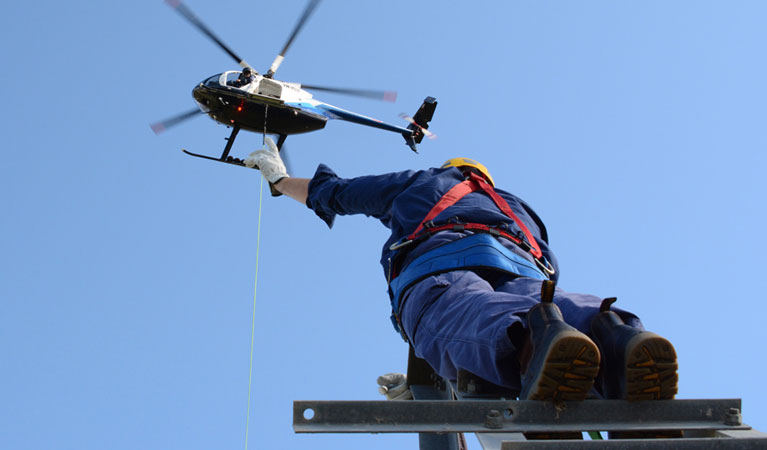 Our helicopter services extend even beyond the extent to which we've touched upon them here. We can facilitate the organization of helicopter services within specific fields and industries too. For example, we have facilitated the needs of law enforcement in search and rescue or retrieval operations, in the case of emergency scenarios for disaster relief and humanitarian efforts. Our partner's aircraft have served to help in the agricultural, environmental, medical and utility conveyance and inspection fields as well. In truth, the sky's the limit with regard to the helicopter services we can make available to you.
Contact FairLifts Helicopter Services
To get more information about the comprehensive range of industrial, agricultural, medical and executive helicopter solutions, contact one of our expert customer service agents and let us put together the right quote for you.
Call FairLifts at 1-800-318-8940 now!