Helicopter Aerial Surveying
Take advantage of aerial surveying technologies

Helicopter Aerial Surveying

Take advantage of aerial mapping technologies
Helicopter Aerial Surveying - The efficient option
Helicopter aerial surveying falls under the industry standard of an aerial survey — it is a method of collecting geomatics, which compromises the collection, distribution, and analysis of geographic data. While the aerial survey can be utilized via airplanes and balloons, helicopters have the unique benefit of being more nimble and quicker to deploy.
Typically, helicopter surveying includes aerial photography, remote-sensing via visible and invisible bands of electromagnetic energy, as well as geophysical data. This sort of information is highly valuable for industries about mineral exploration, geophysicists, vegetation monitoring, and transportation projects like the construction of roadways and highways. To carry out an aerial survey, a helicopter will be fixed with sensors. The sensors are typically mounted externally.
FairLifts Aerial Surveying works with mapping firms to fly their data gathering systems to make them easier to solve their complex engineering challenges. Experienced pilots are highly trained and experienced in providing position in low-flying aptitudes to map areas and regions for industry leaders. Our aerial survey helicopters provide a safe way to view potential land purchases, scope out agricultural opportunities, as well as have a comprehensive understanding of the surrounding land and properties for real estate and corporate expansion.
Helicopter Surveys and Aerial Mapping can serve you well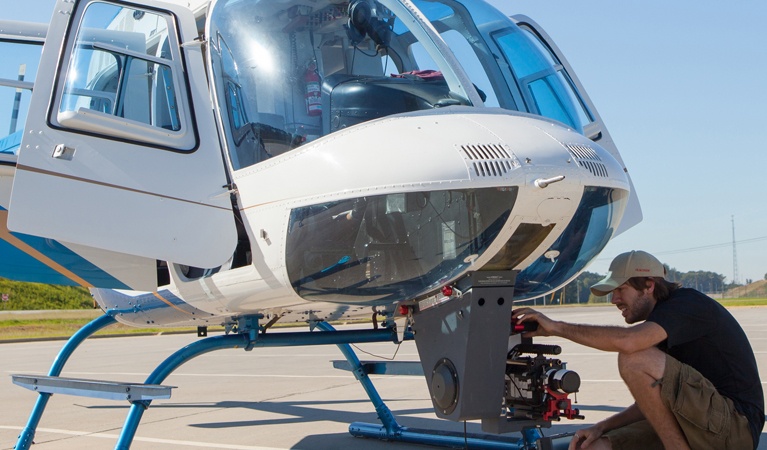 FairLifts has been the go-to resource for aerial surveying, with our helicopters used in a myriad of industries including construction, agriculture, and geography projects. We understand that time is of the essence, with corporate partners needing timely surveys of large plots of lands. This is why FairLifts has focused on a very simple booking process: simply place a call, tell us the pertinent information about your project, and our agents will get to work securing the ideal solution. This includes the right type of helicopter, ensuring that deadlines are met and that any sort of data processing is done promptly so you have the final result in hand. We hand select our operators, with our agents securing the most effective operator for your unique project.
Building surveying involves the stakeout of markers that will guide the construction of new buildings. These markers are staked out according to a coordinate system. FairLifts partners with construction leaders to ensure that the markers are accurate, as well as give them an aerial view of the region before a project commences. These services have been known to save thousands of dollars up-front!
---
Land surveying is usually used for scientific regions. It's an industry that is old as time — however, it is largely ineffective due to how much time it takes to conjure up an accurate survey. With the help of FairLifts, land surveying is done in a fraction of the time. We help establish maps, boundaries, as well as locations. Further, we also help inspect farmland management systems via our thermal graphing technology.
Helicopter aerial surveying also partners up with universities and scientists to determine extensive undergrowth damage after forest fires, using a series of thermal technologies. Our thermal technology utilizes a comprehensive approach to area surveying, with our operators using GPS, onboard computers, and specialty software not only capture video but also conducted real-time thermal data. This information is recorded and archived, with our partners sometimes requiring us to upload the information to cloud systems.
---
The real estate industry has recognized the extensive benefits that helicopter surveys have to offer. When it comes to showing clients large plots of land and property, helicopters offer a perspective that is sure to impress. Helicopters can cover large areas of land in short periods of time, you can even show more than one property on one flight! These real estate surveys are also fully customize-able, meaning that we can accommodate any size helicopter to suit your needs while saving you time and money.
Benefits of Helicopter Surveying
Helicopter aerial surveying is used by several industries, with most partnerships dealing with agricultural and real estate expansion. It is a highly effective way to collect data with precision, especially when compared to ground surveying and mapping. These traditional methods take up a lot of time and money. Unfortunately, surveying deals with very time-sensitive industries. Helicopter surveying by FairLifts is a more advantageous choice. While the average ground survey can take up financial resources, helicopter surveys can plot whole regions of land within a day. Here are some of the unique benefits of helicopter aerial survey, as well as the benefits that our partners will appreciate when partnering with us.
Compared to other aircraft, helicopter aerial surveying can be very cost-effective. There is very low overhead as well as significantly reduced cost when compared to terrestrial surveying. Couple that with the fact that helicopter aerial surveying is a lot more time-efficient than ground surveying, then you can see why FairLifts are perpetually partnering up with corporate and industry leaders for improved as well as the accurate output of land surveys.
---
Thanks to the unique flexibility of helicopters, large areas of land can be covered within several hours. FairLifts utilize planned flight paths that will include the sheer speed of a helicopter to complete a survey in a timely fashion. This reduces the time taken from initial planning, with final data processing ensuring customer satisfaction for projects and industries that deal with time-sensitive projects.
Rapid improvements in camera technology over the past several decades has enabled helicopters to utilize cameras that can shoot up to 4K resolution images and videos. This increased pixel density ensures that there is an overall accuracy of media obtained via our aircraft. Sophisticated stabilization techniques also allow ultra high definition images in even the least opportune scenarios like inclement weather. With the reliability of FairLifts, our overall accuracy is one of our strongest advantages. Together with the innate advantage of being aerial versus ground, our helicopters have become a very attractive proposition for our clients.
---
Ground surveying has its limitations — there are certain regions of land that may not be surveyed in a timely fashion, or it is impossible altogether. Helicopter surveying makes it easier to access hard-to-reach locations. With pre-planned flight paths and the knowledge of experienced pilots, helicopters can access towers, roofs, tall buildings, and even accommodate for wind turbines with excellent end-results. Remote access, as well as enhanced optics, enables our helicopters a thorough inspection of any subject.
Gain access to accurate and effective aerial mapping helicopters
Throughout these and various other industries, helicopter aerial surveys can serve to enhance the experience and further provide a more accurate, and effective result. Contact our representatives to get the process of reserving this service started, Our experts will listen to your requirements and then match you with the perfect aerial helicopter survey solution so you can achieve your aerial survey and mapping goal today.
Call FairLifts at 1-800-318-8940 now!