Aerial Photography, Videography and Surveys Across Kansas
Real Estate - Film Production - Photography - Television

Aerial Photography, Videography and Surveys Across Kansas

Real Estate - Film Production - Photography - Television
Call FairLifts to get quality digital or fine grain imagery to complete your project in Kansas
Call FairLifts at 1-800-318-8940 now!
Helicopter Aerial Photography, Videography and Surveys in Kansas
FairLifts is experienced in coordinating helicopter support for aerial photography, videography, and surveying throughout the state of Kansas. Expert providers sourced through FairLifts possess the acumen and skill necessary to deliver a successful and effective result that satisfies the objectives of your aerial photography, videography or survey project.
Alongside the industry professionals we contract to fulfill your service request are the state of the art aircraft that help to facilitate the application. Helicopters are uniquely qualified as a means of conveyance for the authentic and professional capturing of footage across industries and professions. Their numerous characteristics like the ability to fly lower and to slow their speed effectively make them the perfect platform from which to produce action shots for films and videos and their onboard stabilization systems means photographs captured will be crisper and visually stunning.
For the purpose of data collection during a survey or inspection, the wider field of vision afforded can deliver more accurate representations of surrounding environments and power grids. And across the board their maneuverability over a range of locations is unparalleled. They can fly over water, rugged or mountainous terrains, to isolated areas and carefully execute their purpose in fragile ecosystems with little to no impact on the encircling environments.
This is especially beneficial to the numerous industries and businesses that serve to contribute to the state's overall economic growth in Kansas.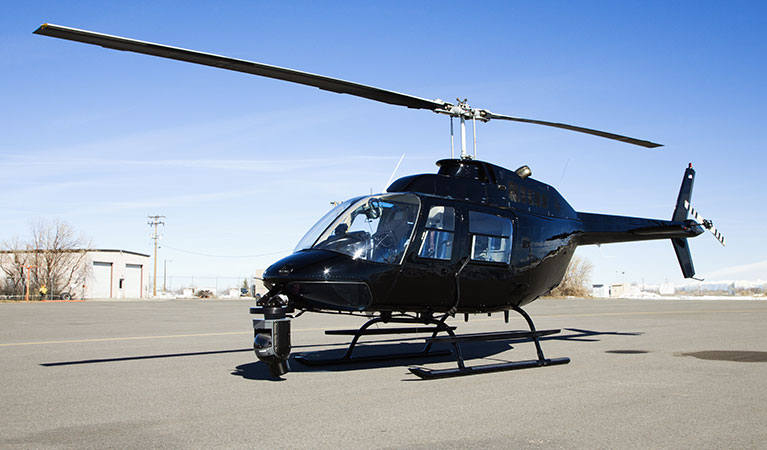 The State of Kansas Benefits from Aerial Image Collection Plus More
The state of Kansas features a diverse topography despite its reputation for being the epitome of Midwestern flatlands. Three separate regions featuring plains, hills, and lowlands serve to make up the vast expanse of the state. This type of variance in environments make helicopters an effective means of transport across a range of applications.
Especially where aerial videography is concerned. A number of feature films were produced in Kansas with one of the most recent being 2013's Man of Steel. Kansas was the obvious choice as a backdrop for this feature film about Superman. Helicopters are often used in film production because they can provide sweeping views of the landscape, like the golden hues of the Kansas corn fields that translate beautifully to theater screens.
For pipeline surveys and inspections conducted aerially, the Kansas utility industry relies on helicopter support. This year electric companies in Kansas will be adding nearly 5000 miles of new pipeline alone. Helicopters will undoubtedly be a part of the initiative in surveying installation sites, checking on construction efforts, delivering work crews to site locations and in follow up maintenance inspections.
The state of Kansas is hugely invested in the beef and cattle industry with thousands of acres of grassland dedicated to the feeding of cows and steers to supplement the nation's demand for beef. Restaurants, food suppliers, distributors etc across the country rely on Kansas beef producers to distribute their product without delay. Herd counts and predator control is vital to the success of a cattle rancher's livelihood. Helicopters play a vital role in ensuring these undertakings yield a quality and accurate result.
In Kansas, helicopters are crucial to the furtherance of businesses and industries alike via aerial videography, photography, and surveys.
Reach out to us for professional helicopter supported aerial photography and videography
Call FairLifts at 1-800-318-8940 now!
Widespread Aerial Photography, Videography and Surveying Services for Any Industry
FairLifts agents can coordinate aerial support across a range of industries in Kansas and beyond. Agents use their knowledge and expertise to source workable solutions that exceed expectations.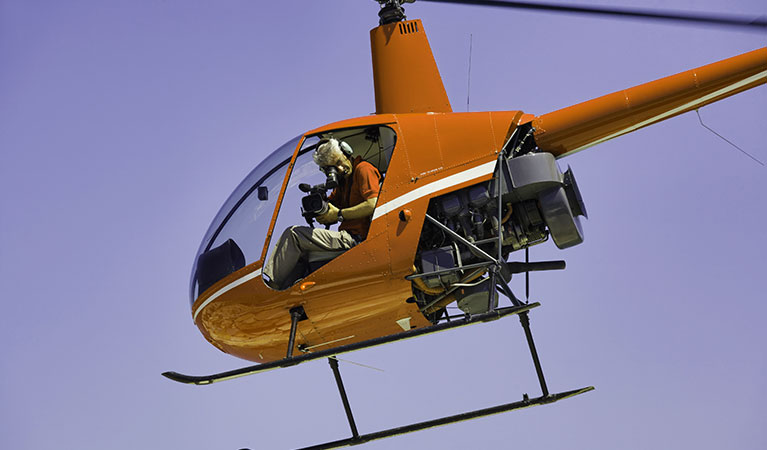 Aerial Photography & Videography
Helicopters simplify the image collection process not only because of their maneuverability which guarantees unique action shots and footage but also because they can hover, alternate between elevations safely and quickly and travel into remote locations. Additionally, helicopters can be fitted with the newest in HD camera technologies and stabilization systems operated by industry professionals resulting in footage that is dynamic, crisp and visually captivating.
---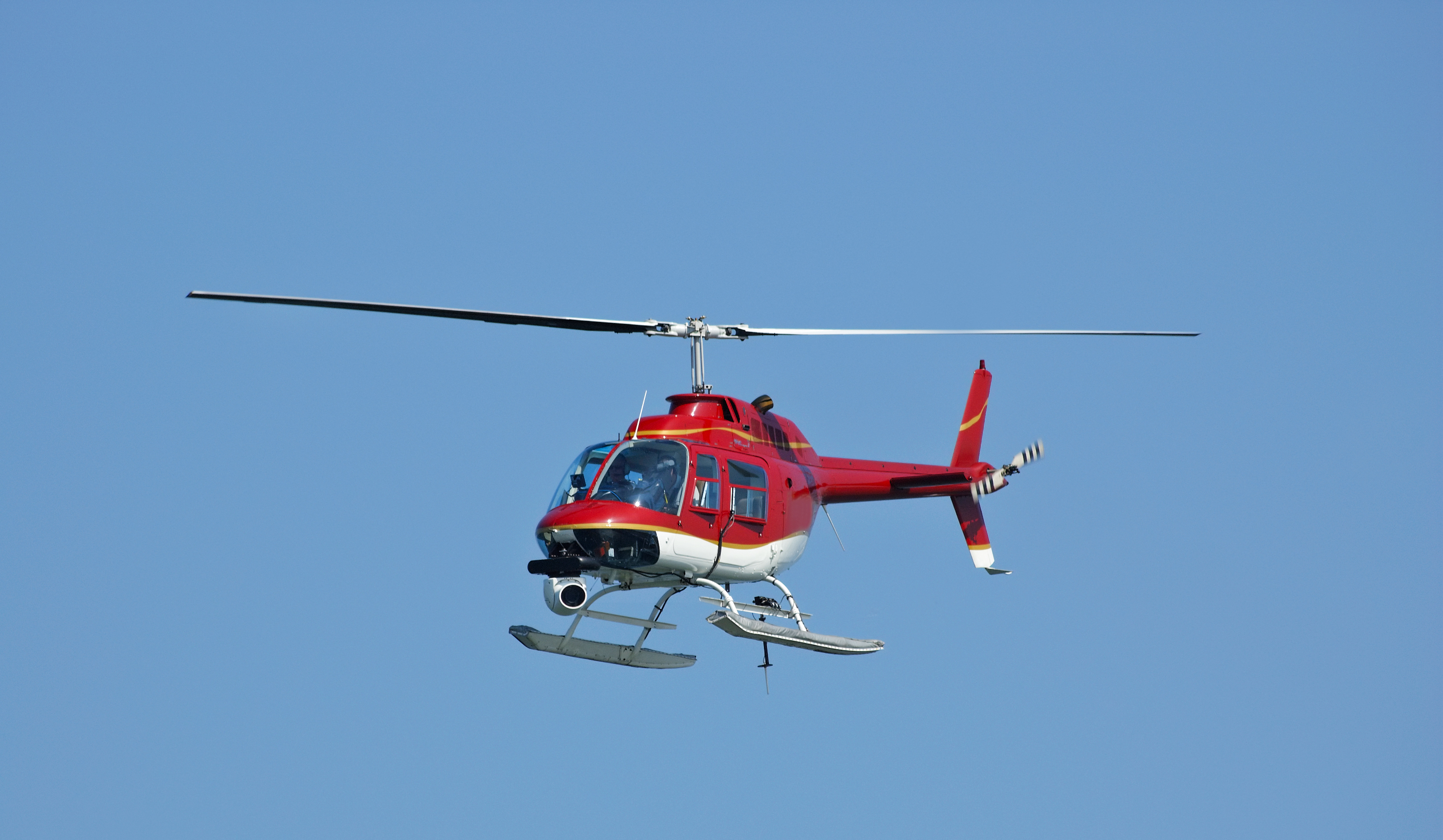 Aerial Surveying and Mapping
Aerial surveying can be used across a range of industrial applications. From mineral exploration to the survey and inspection of vital resource pipelines, helicopters deliver a stabilized platform from which to gather and record accurate information. Helicopters can be used in conjunction with laser-centric technologies to isolate problem areas, map boundaries, check for easement and ROW compliances, and to look for leak signatures that could indicate a potentially harmful line fracture.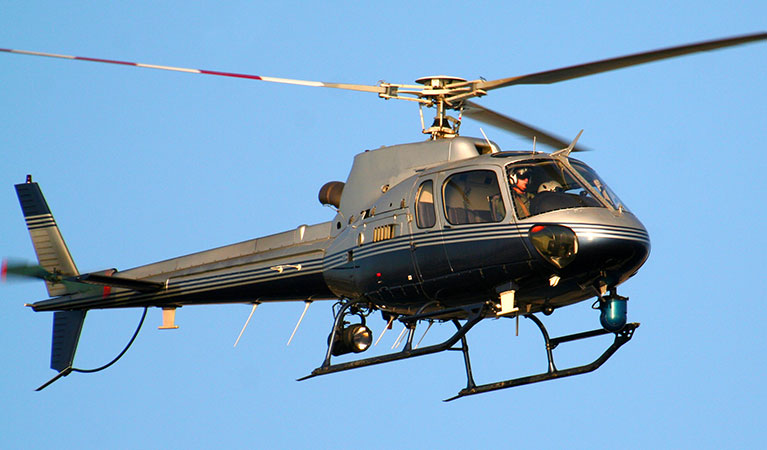 Police Reconnaissance and Surveillance
Helicopters inherent abilities to fly fast, land practically anywhere and take off effectively from the exact same spot, easily maneuver between heavily skyscraper laden cityscapes and then into the remotest of locations make them an impressive resource to have in the Law Enforcement arsenal. Emergency services and LE also use helicopters for firefighting, Search and Rescue Ops and as a safer alternative during suspect pursuits.
---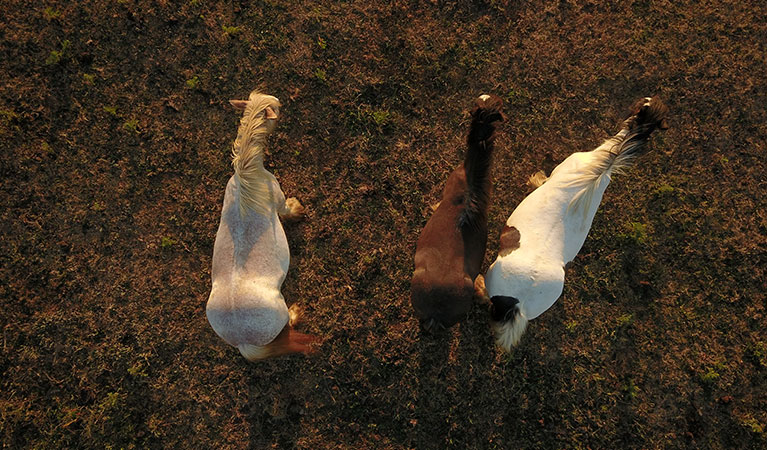 Wildlife Aerial Census and Sampling
Helicopters are used to conduct aerial monitoring of wildlife behaviors and in enumerating population counts. Helicopters execute flyovers and collect imagery via cameras, video or using sensors to determine population counts within a specified area. Beyond the accurate collection of information to draw comparisons between ground and aerial counts, the aerial census is a valuable resource in wildlife conservation efforts.
On-demand helicopter application for fast and accurate data collection
Call FairLifts at 1-800-318-8940 now!
Connect with Kansas' leader in helicopter support for aerial photography, videography, surveys and more...
FairLifts delivers access to expert providers who work hard to ensure you receive a quality result every time. Representatives are available to help you achieve your project's objectives without delay and successfully. Our reservation process is straightforward and convenient and can easily be started by completing the contact form on our website or reaching out to us by phone.

We work hard to provide helicopter solutions for real estate, film production, and other companies near all of these Kansas municipalities:
Abilene - Alma - Anthony - Ashland - Atchison - Atwood - Belleville - Beloit - Burlington - Cimarron - Clay Center - Colby - Coldwater - Columbus - Concordia - Cottonwood Falls - Council Grove - Dighton - Dodge City - El Dorado - Elkhart - Ellsworth - Emporia - Erie - Eureka - Fort Scott - Fredonia - Garden City - Garnett - Girard - Goodland - Gove City - Great Bend - Greensburg - Hays - Hiawatha - Hill City - Holton - Howard - Hoxie - Hugoton - Hutchinson - Independence - Iola - Jetmore - Johnson City - Junction City - Kansas City - Kingman - Kinsley - La Crosse - Lakin - Larned - Lawrence - Leavenworth - Leoti - Liberal - Lincoln - Lyndon - Lyons - Manhattan - Mankato - Marion - Marysville - McPherson - Meade - Medicine Lodge - Minneapolis - Mound City - Ness City - Newton - Norton - Oakley - Oberlin - Olathe - Osborne - Oskaloosa - Oswego - Ottawa - Paola - Phillipsburg - Pratt - Russell - Saint Francis - Saint John - Salina - Scott City - Sedan - Seneca - Sharon Springs - Smith Center - Stockton - Sublette - Syracuse - Topeka - Tribune - Troy - Ulysses - WaKeeney - Washington - Wellington - Westmoreland - Wichita - Winfield - Yates Center