Helicopter Support for Mining Operations and Exploration in Alabama
Drill Rig Support - Mineral Surveys - Rehabilitation - Personnel Transport

Helicopter Support for Mining Operations and Exploration in Alabama

Drill Rig Support - Mineral Surveys - Rehabilitation - Personnel Transport
Professional helicopter support for the mining and exploration industry in Alabama.
Call FairLifts at 1-800-318-8940 now!
FairLifts Helps Alabama Mining Operations
Alabama mining operations have never been the same since helicopters came into the picture. These machines make jobs easier, including mining operations. Helicopters can help with transporting personnel, mapping out locations, mining and drilling rig support, and mine rehabilitation and reseeding. FairLifts is proud to help you with your Alabama mining operation. FairLifts only works with the most professional pilots and operators, ensuring you get the quality you pay for. We want to help your mining experience today. Our professionals are waiting by and are eager to answer any questions you may have.
A 2018 Alabama Mining Rejuvenation
Coal mining in Alabama originates in 1815 along rivers in the state. In central Alabama, veterans who served in the Battle of New Orleans in 1820 found coal deposits. Later four coal fields developed which spanned approximately 70,000 square miles and into other states.
While much of the mining has calmed down in Alabama, recently there has been a revival. In July 2018, according to the Atlantic, a coal mine is Bessemer, Alabama, was rejuvenated.
FairLifts can help with any Alabama mining operation.
Acquire the helicopter support you need for mining exploration and operations.
Call FairLifts at 1-800-318-8940 now!
Alabama Mining Operation Helicopter Services
FairLifts can arrange a variety of mining services throughout the state of Alabama. Aerial mining assistance will help you get the job done faster, more efficiently, and most importantly: safer. Services that can be arranged include mine rehabilitation and reseeding, mining and drilling rig support, mineral exploration and mapping, and personnel transportation. Traditional ground methods are a thing of the past. Use a helicopter to help you out with your mining operation. Learn more about the services we can set up:
Mining and Drill Rig Support
A helicopter can also help with mining and drill rig support. Since much of the mining equipment is heavy, this requires machines that can lift this equipment. Sometimes it is harder to position this from the ground. Luckily, a helicopter is capable of handling this weight to supporting mining equipment.
---
Mineral Exploration and Mapping
Mapping out a mine is not only time consuming but sometimes dangerous as well. Why risk the safety of potential workers when a helicopter can do the work? An aerial view from above can save you time when mapping out a mine and is often times far safer.
Mine Rehabilitation and Reseeding
Helicopters offer an advantage of ground methods; aerial mining assistance does not disturb the natural habitat. It is environmentally friendly and does not damage land around a mine. In addition, a helicopter can help reseed land so some of the initial vegetation that was damaged returns.
---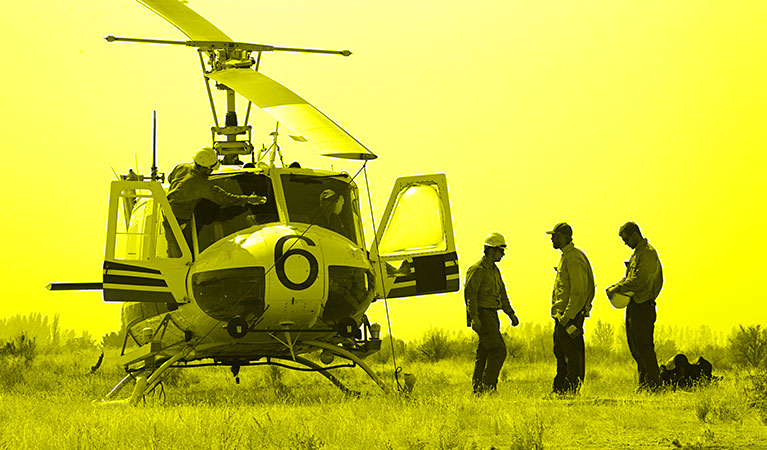 Many times it can be difficult to transport workers through a mine via traditional ground methods. Not to mention, you risk traveling over less than ideal conditions. A helicopter provides the perfect transportation for mining personnel and can take workers to any difficult to reach location.
Let us handle the logistics of helicopter support for your mining operation.
Call FairLifts at 1-800-318-8940 now!
FairLifts Can Help Your Alabama Mining Operation Today
FairLifts only associates with the best, safest, and most professional pilots. We can arrange mining services no matter what you are looking for. We can help you with each single service, or if you only need a few done, we can assist you as well. Our professionals are standing by waiting for your call. We can answer any of your questions and give you a quote today. FairLifts supports mining operations throughout Alabama. Give us a call to learn more today.

We work hard to provide helicopter solutions for mining operations near all of these Alabama municipalities:
Abbeville - Andalusia - Anniston - Ashland - Ashville - Athens - Bay Minette - Birmingham - Brewton - Butler - Camden - Carrollton - Centre - Centreville - Chatom - Clanton - Clayton - Columbiana - Cullman - Dadeville - Decatur - Dothan - Double Springs - Elba - Enterprise - Eutaw - Evergreen - Fayette - Florence - Fort Payne - Gadsden - Geneva - Greensboro - Greenville - Grove Hill - Guntersville - Hamilton - Hayneville - Heflin - Huntsville - Jasper - LaFayette - Linden - Livingston - Luverne - Marion - Mobile - Monroeville - Montgomery - Moulton - Oneonta - Opelika - Ozark - Pell City - Phenix City - Prattville - Rockford - Russellville - Scottsboro - Selma - Talladega - Troy - Tuscaloosa - Tuscumbia - Tuskegee - Union Springs - Vernon - Wedowee - Wetumpka