Fort Collins Helicopter Lift Solutions
Safe - Effective - Accurate
Fort Collins Helicopter Lift Solutions
Heavy Lift - Construction - Surveys - Charters
A Full Range of Helicopter Services for Fort Collins, Colorado
Call FairLifts at 1-800-318-8940 now!
Helicopter Lift Solutions in Fort Collins, Colorado
FairLifts takes the responsibility of arranging a variety of helicopter lift solutions in and around Fort Collins, Colorado as well as around the United States. We strive to achieve nothing but the most cost-effective and time-efficient results with every operation that we manage. From installing HVAC units and cell phone towers to transporting cargo and freight, we handle all of your heavy lifting needs. Fort Collins has many challenges that normal construction cranes simply cannot tackle. If you have a contract that has special requirements for lifting construction materials, HVAC units and adapter curves, signs, and other hard to handle payloads, call FairLifts. Let our experts help you with the logistics today!
Get a Free Same Day Quote Today!
Offering Fort Collins Access to Expert Helicopter Lift Services
Fort Collins is a short trip north of Denver. This mountainous region is perfect for helicopter charters, back-country skiing trips, construction operations, and more. The amount of snowfall seen in the mountainous regions of Colorado has led to the innovative use of helicopter services.
Anyone who has ever driven through the state knows that on the roadways up to the summits are covered in numerous signs warning of falling rocks. These episodes are made imminent when people attempt to cross a mountain pass and in light of snowstorms, the Colorado Department of Transportation took matters into their own hands. To avoid avalanche disasters, they used helicopters to drop tiny explosives in efforts to create a small avalanche so that in the event that a subsequent snowstorm arise, these mountain passes will not be in the same amount of imminent danger.
Get a FAST, FREE Quote NOW!
Other Helicopter Support Solutions in Fort Collins
FairLifts works with a professional affiliate network that can provide first-class helicopter service for a variety of activities in Fort Collins, including construction, heavy lifting, freight and cargo transport, emergency medical services, custom charters, and agricultural projects.
A typical logging helicopter carries an approximately 200-foot cable or long-line, which is attached by a hook to the belly of the helicopter. A helicopter used in logging operations may complete up to 250 or 300 load/lift cycles, or "turns," each day; each turn takes one to three minutes to complete. Fort Collins is a popular area for heli-logging.
FairLifts facilitates fast and discreet transport services for sensitive materials and fragile freights. To ensure the safety and confidentiality of your documentation, affiliated helicopter transport operators guarantee professional and absolutely secure service so that your materials arrive safely, soundly and on time to their destination.
We provide a variety of construction solutions in Fort Collins, such as heavy lifting, air crane services, aerial oil & gas assistance, and a host of other construction-related services. Whether it's lifting a welder or a replacement part or machine to the top of a high installation, heavy lift helicopters provide invaluable assistance for large scale construction projects.
When a heavy load needs to be moved, FairLifts are the experts you need, no matter how challenging or remote the destination it is! With experience in powerline or utility installations, precision placements, and salvage efforts, no job is too big or small for our local experts!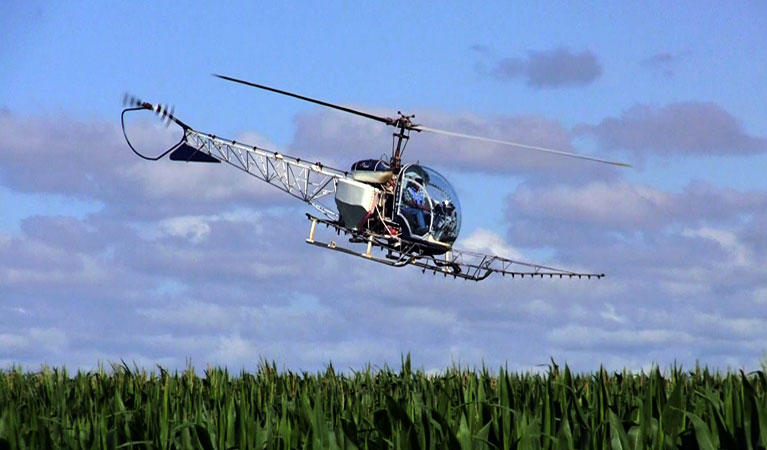 The range of agricultural services that a helicopter can offer provide effective and minimally invasive solutions to farming companies, such as yield management, crop health maintenance, hydroseeding, crop dusting, overwatering management and frost protection.
Safe, Simple, & Accurate Results
The services listed on this site are just a small picture of the multitude of services we can accommodate for our clientele. Between our experienced pilots, expert ground crews, and local operators, we have every angle covered with respect to successfully managing any of your helicopter needs. Getting started is really simple, just call! We will provide accurate answers in regards to any price quotes, service specifics, and reserving your Fort Collins helicopter solution!
Get cost competitive pricing for industrial helicopter services!
Call FairLifts at 1-800-318-8940 now!

Trust the Experts with Your Fort Collins Helicopter Lift
With helicopters capable of heavy lifting, experienced pilots, and expert ground crews, our local operators have every angle covered with respect to successfully managing your operation. It is simple; all you need to do is call to get the ball rolling. We can deliver accurate and free quotes, respond to questions regarding service specifics, reserve your helicopter solution, and more. Contact one of our team members today at 1-800-318-8940!
FairLifts Fort Collins Helicopter Lift Services proudly serves Fort Collins, Colorado, and the following surrounding cities:
Windsor, CO - Loveland, CO - Greeley, CO - Evans, CO - Longmont, CO - Erie, CO - Boulder, CO - Cheyenne, WY - Lafayette, CO - Louisville, CO - Brighton, CO - Superior, CO - Broomfield, CO - Northglenn, CO - Thornton, CO