Providence Helicopter Lift Services

The #1 Choice in The Ocean State: Providence Helicopter Lift Solutions
Call FairLifts at 1-800-318-8940 now!
Helicopter Lift Services in Providence, Rhode Island
If you are searching for full-service helicopter heavy lift options and charters in the busy, urban hub of Providence, Rhode Island, FairLifts arranges immediate access to the helicopter operations you require for commercial, private and emergency needs. From corporate and executive helicopter charters for business and personal travel to aerial crane solutions to precision heavy lift helicopter services for construction and freight transportation, FairLifts assists you in finding the ideal Providence helicopter lift solution. At FairLifts, we have a proven track record for helping clients arrange expert helicopter lift services, executive and corporate charters as well as medical transportation. We offer free quotes as well as a detailed consultation to ensure you procure the vital helicopter services you require.
If you need a construction helicopter quote fast...
Call FairLifts at 1-800-318-8940 now!
Providence Helicopter Lift Services : The Nation's Oldest City
Providence, Rhode Island is the oldest city in the United States, founded in 1636. In addition to being the busiest city in the Ocean State, Providence is a commercial and educational focal point in addition to being a hot tourist attraction. This chic city is home to eight hospitals and is the third most populated city in New England. With so much activity from commercial development and revitalization to industrialization to tourism, Providence is ripe for the unique services helicopter lifts and charters provide. From flying in CEOs to infrastructure improvements to new construction projects to medical advances and treatments, Providence is on the cutting edge. Professional helicopter options are a mainstay in today's changing world in the private and commercial sector.
Experts are standing by to get you a fast quote for your sling load job!
Call FairLifts at 1-800-318-8940 now!
Helicopter Service Options in Providence, Rhode Island
At FairLifts, you will be introduced to the most diverse and professional helicopter services network to provide safe, accurate, reliable and efficient air cranes, heavy lift helicopters, freight/cargo helicopters as well as up-to-the minute emergency and agriculture helicopter solutions in Providence, Rhode Island.
Other Solutions in Providence and Rhode Island...
Construction Helicopter Solutions
Construction helicopters are fast becoming indispensable in the industry whether it is a new development enterprise, a major infrastructure improvement project or removal. Unlike traditional ground cranes, an air crane or construction helicopter can reach areas completely cut off from four-wheeled transportation access, placing and removing items and materials.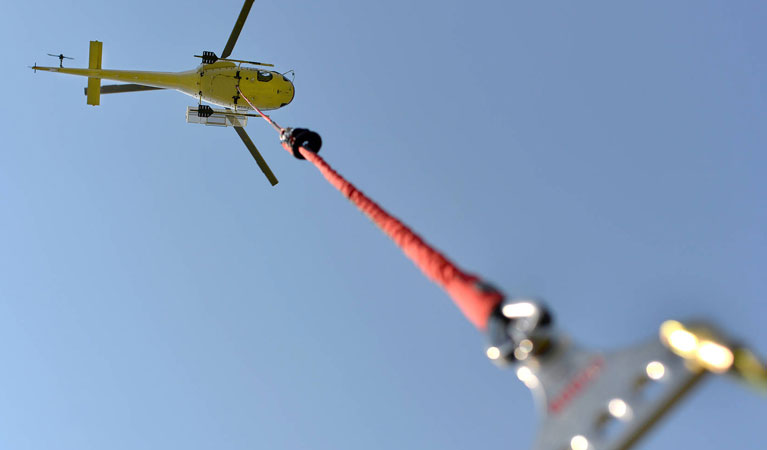 Utilize a heavy lift helicopter for construction or demolition projects involving the removal or placement of weighty objects like trees, concrete beams, poles and more. A heavy lift helicopter is capable of removing, lifting and placing objects using lines and hooks often accessing hard to reach areas.
Freight and Sensitive Materials
Unlike planes, trucks and ships, freight/cargo helicopters provide quick, efficient and time-saving transportation to offshore, far-away and even the remotest destinations. Helicopters possess the ability to reach spots many ground, air and sea transportation simply cannot making them a top shipping method especially in critical situations.
When natural disasters and forest fires strike, emergency helicopter lifts and agriculture services become a vital life-saver. From making water deliveries to drought-stricken farms to assisting in fighting a raging forest fire, FairLifts can arrange emergency helicopter services in as little as two hours.
FairLifts: Complete Helicopter Solutions for Providence
We also serve numerous areas in Rhode Island:
Central Falls, RI - Warwick, RI - Valley Falls, RI - Warren, RI - Cranston, RI - Barrington, RI - Smithfield, RI - Greenville, RI - Cumberland, RI - Pawtucket, RI - West Warwick, RI
Contact FairLifts Helicopter Services in Providence
To procure a helicopter service, inquire about availability, reserve a helicopter charter or for a free quote, contact FairLifts through our professional customer service department by phone at 1-800-318-8940 or our online contact form. A FairLifts' representative will respond within 24 hours.
Call FairLifts at 1-800-318-8940 now!